To be honest, we could probably have slept anywhere when we spent the night at the Sofitel London Heathrow. We should have been well on the way to Cape Town by the time of our stay but unfortunately our plans were scuppered by a delayed British Airways flight from Manchester which resulted in a missed connection at Heathrow. But these things happen, and at least it gives me an opportunity to do a brief review of this Sofitel airport hotel.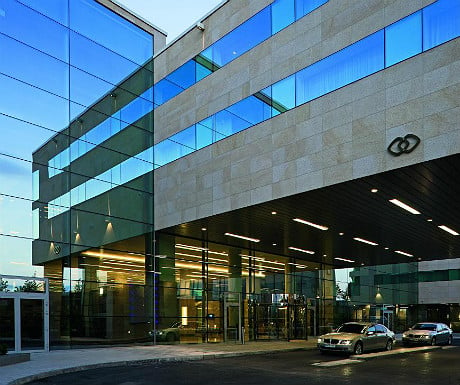 The welcome
The hotel can be easily reached on foot from the airport – just along a corridor from the terminal building and then down an escalator.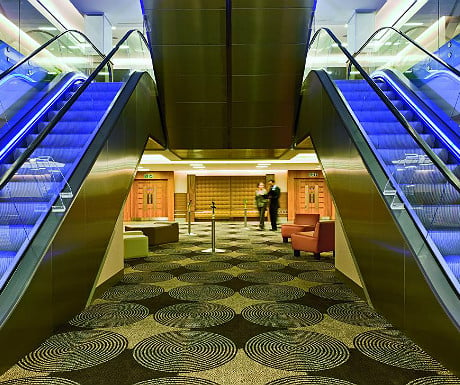 On arrival at the hotel, having just queued with BA for around 2 hours into the early hours of the morning, the last thing we wanted to see was another queue but thankfully this one was pretty short in comparison and at least going down at a rate that was equally incomparable! It was clearly a busy night for them, with a number of people being referred to the hotel due to missed connections or cancelled flights.
Since we were travelling with family, we were assigned two rooms – 3121 and 3127. Unfortunately there weren't any interconnecting rooms available, but at least we were only a few doors apart and able to ensure uninterrupted childcare by each of us taking a room individually with each of our children.
The room
The room was well appointed with hues of brown and a green throw on the beds to give a splash of colour. I have to say the bed was so comfortable that we ended up taking away the bedding details with us on departure… I think we will now invest in a mattress topper of description!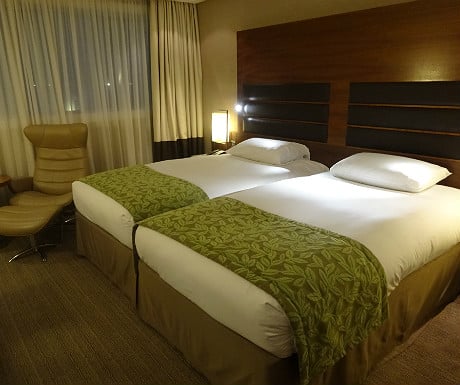 The room also had a flatscreen TV, comfortable chairs, desk area and a generous array of good quality magazines such as Wallpaper* and other publications to browse through.
The bathroom
The bathroom was simply decorated with neutral tiling, a bath, separate shower and contemporary, circular wash basin.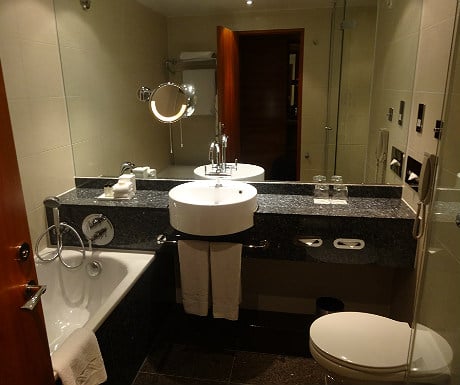 Toiletries provided were from The White Company.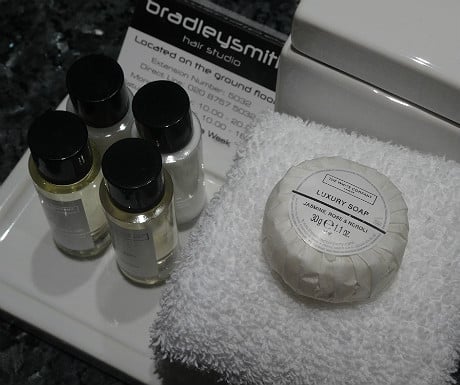 The facilities
In order to try and maximise on sleep from the events of the night before, we arrived rather late to breakfast and so it very much had a tail-end feel about it. It was fine, though, and interestingly seemed to have a dedicated Japanese section to the buffet as well as all the usual traditional English breakfast options of sausage, bacon, black pudding, eggs, etc. Omelettes were also being made to order.
We can't comment on dinner as we didn't have the opportunity to have it at the hotel. Similarly there is a gymnasium and spa but we didn't use that either.  Had we more time, I'm sure we would have been tempted as it looks to be a lovely facility.
Other nice touches
We arrived very late, stayed the night and departed the next morning so there was't really much opportunity for an special extras to be demonstrated. We did enjoy free WiFi throughout the hotel – I would argue this should be a 'given' at a luxury hotels but it isn't always so perhaps warrants a mention.
Cost
Rack rates for a superior room with a king size bed start from around £170 per night. If you wanted to truly splurge, the Imperial Suite (with 3 bedrooms, a living room, dining room and Club Millesime Lounge access) will set you back £1,400 per night. It should be noted also that day rates are available should you need to get some rest before catching a connecting flight.
The final verdict
A convenient luxury hotel for anyone leaving from, arriving at or passing through London Heathrow, with a pedestrian walking that connects to Terminal 5 and easy access to other terminals via free inter-terminal transfers. Central London is just 21 minutes away by express train.