Just this month Conde Nast released the winners of their 'Readers Travel Award' destinations, as voted for by you. After 3 years the Maldives are back in prime position, which is great news. The Maldives is often an alternative for non-skiers looking for winter sun, hotly followed by the Seychelles, Barbados and Hawaiian Islands. Here are my three favourite private islands for a dream escape this winter:
Velaa Private Island, Maldives
At Velaa, the essence of Maldivian culture, lifestyle and landscape meets unlimited relaxation opportunities where no request is too much, no luxury rental villa is too luxurious, and each guest will ultimately feel as if this is their own private island. This perfect luxury private holiday island was conceptualised from the experience of the founders, Radka and Jiri Smejc, on various journeys in the archipelago.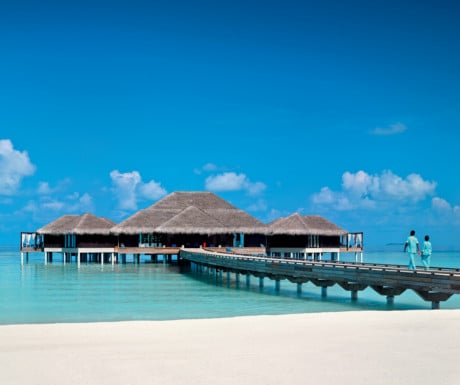 Opened in December 2013, Velaa's mission is to create an outstanding private luxury haven with matchless service, bringing new meaning to the concept "private moments" in the Maldives. One of my favourite aspects of travelling is experiencing different cultures, designs and cuisine. On Velaa you will be mingling with the A list of interiors. Petr Kolár, Velaa's interior designer uses the phrase "polite luxury" to describe the vibe of the island. Not only that but any foodie will be delighted by the introduction of famous Michelin-starred chef, Adeline Grattard, who oversees the island's great selection of vintage wines and cuisine… surely, another experience to be added to the 'bucket list'!
From gourmet dining to exclusive, once-in-a-lifetime adventures, every experience undertaken on Kuda Hithi Island is designed around you – perhaps a contributing factor to why the Maldives was voted the number one destination this year. Situated in the North Malé Atoll, Kuda Hithi Island is the ultimate private island refuge in the Maldives, attracting the most illustrious guests from all over the world.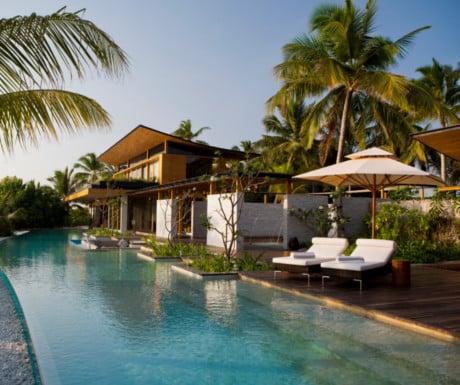 Presenting deluxe living, avant-garde design, unrivalled levels of service and absolute privacy, Kuda Hithi Island offers an authentic paradise. Emerging from the depths of the Indian Ocean like a fantasy, Kuda Hithi Island is the most precious diamond in the crown of the Maldives. Again, another of my favourites for design: the majesty of this intimate 13,000 square foot private island has been perfectly matched with the most exquisite architecture in the region, the centrepiece of which is an attention-grabbing master residence designed with prominent style, matchless facilities and a beach length pool. With its clear, aquamarine sea, pristine white beaches, lush vegetation and state of the art residences and pools, Kuda Hithi Island is the definitive island retreat in the Maldives.
A jump across the Indian Ocean to another of my favourite islands, the Seychelles: Desroches Island is possibly one of the last islands of its size to offer both exclusive luxury and a multitude of hidden secrets in a secluded and exotic island paradise. A place where you are given the liberty and privacy to shape your own experience and discover paradise as you like it. While privacy, exclusivity and isolation are the greatest attractions, with flawless fine sand beaches and endless clear waters, Desroches Island is a safe haven for romance and relaxation.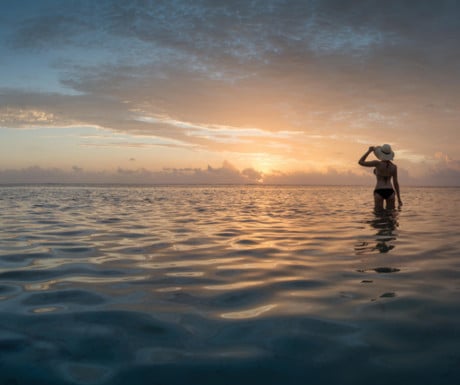 Removed from commercial fishing and protected by law, Desroches and the other outer islands are a natural sanctuary with a flourishing eco-system and a colourful collection of unique marine species – a secret underwater world awaits for those keen divers and snorkelers among us.
Holly McQueen is Sales Manager for Indigo Lodges.
If you would like to be a guest blogger on A Luxury Travel Blog in order to raise your profile, please contact us.