The Ngorongoro Crater is a must see when you do the Northern Tanzânia safari circuit – don't worry about people's reports of over crowding as this tends to be between the hours of ten and three oclock so shouldn't affect you too much. This huge natural Crater is breath taking in its raw beauty and acts as a natural animal sanctuary which means that the gacrame viewing here is second to none, including a rare chance to possibly see black rhino. The Ngorongoro Crater is perfectly formed and to spend time on the Crater rim enjoying delicious food and wine is quite magical, although there are some heavenly properties located in the coffee plantations outside of the Crater rim – here are our top five luxury Ngorongoro safari properties.
Ngorongoro Manor is a luxurious lodge set amongst the coffee plantations with dutch architecture which is both stunning and unusual. The lodge has an incredible spa and horses for rides amongst the coffee plantations. The food here is also exquisite and your room will blow your mind in both luxury and size. The Manor is not far from the Crater but is far enough off the beaten track to feel exclusive and wild.
This small luxury tented camp is one of the most exciting things to happen to Tanzania for years. Finally there is now a luxurious small tented camp on the crater rim with crater views. In fact it is in such a good location that it is able to offer early morning and evening game drives so one can avoid the crowds during the middle of the day.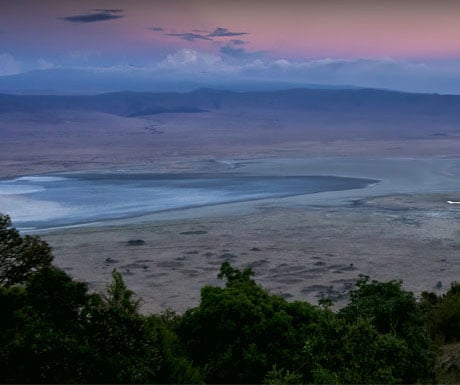 Ngorongoro Crater Lodge is perhaps the most famous of all of the lodges around the crater – it has the most stunning views as it is perched on the edge of the crater itself and offers guests the chance to really soak up the size and vastness of this stunning natural chasm. The lodge itself is extremely ostentatious and luxurious and is well worth a visit.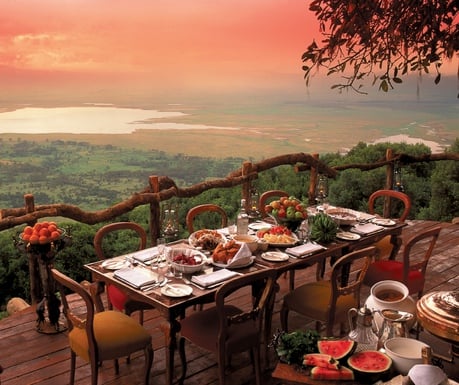 Pakulala Camp
Pakulala Camp is another new tented camp which is the only small, rustic tented camp to offer a view over the Crater rim – this is making it an incredibly popular option for guests as you don't have to break the bank or stay in a large unpersonal hotel such as the Serena, but can have Crater views. It's certainly a winner!
Ngorongoro Lemala Camp is a luxury and intimate tented camp based on the opposite side of the Crater to other hotels and lodges – although they do not have a crater view they do have their own entrance into the Crater which means that you automatically skip the crowds and start your game drive in a remote and wild area, with no other vehicles – you can also have a fantastically authentic Masai cultural experience here too.
Rose Hipwood is Managing Director of The Luxury Safari Company.
If you would like to be a guest blogger on A Luxury Travel Blog in order to raise your profile, please contact us.