Playing with perspective, symmetry and long exposure photography, this old jetty in Metung has been captured stretching out into the beautiful reflecting pond of Lake King on a calm Autumn evening. Metung is a small town located on the glorious Gippsland Lakes in Eastern Victoria. The lakes are one of Australia's largest waterways and are separated from the Tasman Sea by Ninety-mile beach, just beyond the horizon from this jetty. This area of Victoria is known for its fishing, boating, sailing and kayaking activities centred around the lakes and rivers which feed them.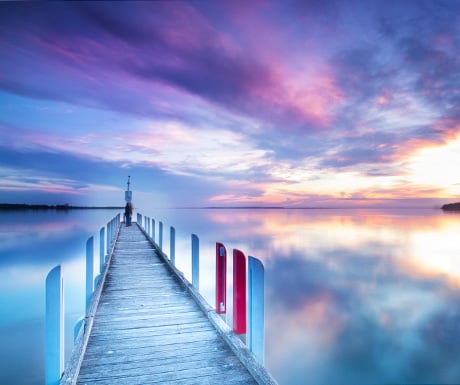 Thank you to Madeline Bowser of Haelio Photo for permission to share the photograph.
If you have a really special photograph you would like to share with  A Luxury Travel Blog's readers, please contact us.