For those longing for exotic and tasty dishes, India offers a wide range of culinary experiences to thrill even the most discerning foodie palate. A huge and diverse country, the cuisine differs depending on the local culture, seasonal availability of the fresh produce used, geographical location and the economics of the particular area. To get the taste buds going, the following is a selection of some of the best places to visit to enjoy tasty dishes, either in the best restaurant in town, or as street food, during a culinary jaunt in India.
Ahmedabad, Gujarat
An absolute paradise for food lovers, Ahmedabad offers a selection of Gujarati cuisine, quite unlike food on offer in other areas of India. The dishes are mouthwatering, with a slight sweet flavor in almost all delicacies on offer. While Ahmedabad mainly offers vegetarian dishes, there is a normally a tasty range of dishes on offer in the restaurants for those who prefer a little meat with their meal.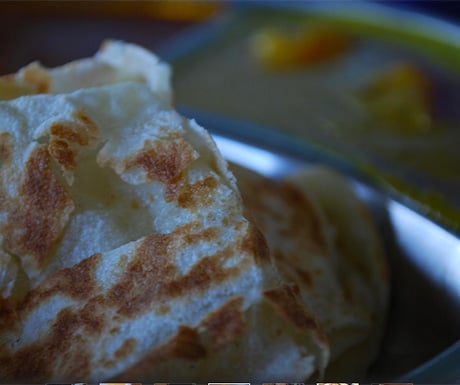 Typical plates on offer include roti and papad (types of flatbread), a range of vegetables, rice and chaas (buttermilk). Many dishes include a varying combination of stir-fried vegetables and spices, some leaning more to the spicy side, and others more to the sweet. When it comes to street food, Ahmedabad offers an amazing range, highlights of which include a wide variety of ice cream to be enjoyed while strolling after dinner, tasty samosas (a fried or baked triangular shaped pastry with a savoury filling) and delicious dalwada (tasty and healthy balls of food fried with a crispy coating), served with sliced onions and green chili peppers.
Amritsar, Punjab
The Punjab region itself offers a diverse and delicious range of cuisine options and in Amritsar thespecialities include multi-layered paratha (flatbread) as well as a popular lentil and bean sprout curry. There is a wide use of dairy products in the various dishes on offer as well as a tasty masala of garlic, onion and ginger.
Amritsar is also well known for culinary delights such as bhatura channa (a type of sandwich containing curried chick peas), tandoori kulchas (a type of naan bread), samosas, seekh kabab (spicy minced meat grilled on skewers), tandoori chicken and mutton tikka (skewers of meat, marinated in spices and yogurt and baked in a clay oven).
Calcutta
Calcutta offers a range of what is termed "fusion cuisines." Dating back from when the Hakka Chinese from Canton (present-day Guangzhou) escaped to India during political instability in their region, this fusion has created some amazingly tasty meals. Some of the more popular meals include Chicken Manchurian, Szechwan fried rice and Chicken lollipop, while tasty starters include Manchow and Sweetcorn soup. The most well-liked desserts on offer are honey-fried noodles with ice cream and date pancakes.
Leaning more to the Indian side of Calcutta's cuisine, popular dishes include machher jhol (a fish curry served with rice) as well as several delicious seafood dishes. Desserts include rasgulla (ball-shaped dumplings of cottage cheese and semolina dough cooked in a sugary syrup), sandesh (created by tossing Indian cheese, lightly sprinkled with sugar, over a low heat) along with a sweet yogurt, called mishti dohi.
Street food on offer includes delicious beguni (battered and fried slices of eggplant), phuchka (a crêpe served with tamarind sauce) and kati roll (flatbread containing meat, vegetables or egg stuffing).
These are just three locations in this vast country worth exploring on a foodie trip. There are, of course, many more delicious places to visit throughout the country. Don't be put off by the fear of Delhi belly, India is packed with culinary delight.
James Jayasundera is Founder and Managing Director of Ampersand Travel.
If you would like to be a guest blogger on A Luxury Travel Blog in order to raise your profile, please contact us.