The small scattered islands of southern Thailand's Trang and Satun Provinces offer spectacular sunrises and sunsets almost year round. In this photo, taken from luxurious Koh Ngai Island at low tide, a vibrant sunrise bursts out behind a nearby limestone karst island, radiating glowing golden rays across a calm Andaman Sea.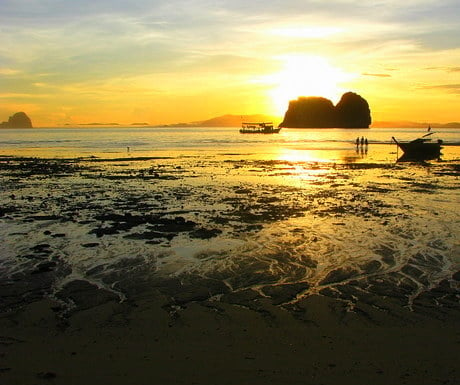 Thank you to Lash Augsburger of Lash World Tour for permission to re-produce the image.
If you have a really special photograph you would like to share with  A Luxury Travel Blog's readers, please contact us.