Photograph of the week: Sunrise in the Seychelles
Many people visit the Seychelles for a relaxing beach holiday, complete with lengthy lie-ins, casual strolls on the sand, or lazing on the beach under the tropical afternoon sun. However, for those willing to sacrifice a bit of sleep, the Seychelles are also home to some of the world's most spectacular sunrises, such as this one, taken from Anse Sévère Beach, on La Digue. The silhouette of the islands on the horizon and the palm tree hanging over the ocean only add to the spectacle.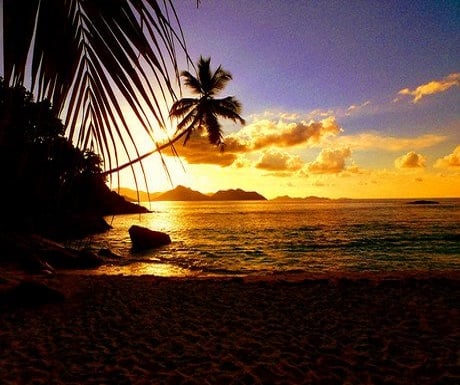 Thank you to Ralf zur Linde of Seyvillas for permission to re-produce the image.
If you have a really special photograph you would like to share with A Luxury Travel Blog's readers, please contact us.
Did you enjoy this article?
Receive similar content direct to your inbox.