Quality time with our children is a priceless luxury that we would all like more of. However, the reality of trying to juggle a full time job, house and family means that those precious moments are often sacrificed for work and other daily distractions. The family activity holiday is a great opportunity to indulge in quality family time together, and you can optimize this by choosing activities that you can all do together.
An overnight adventure into the wilds of nature is a perfect situation to guarantee a rich family bonding experience and create some fantastic lifelong memories. No WiFi, no phone signal, no TV… just you, your kids and the great outdoors! There are lots of ways to spend a night out in nature with varying levels of creature comforts…
Sleeping in a tree hammock
Imagine lying in a tree hammock in the dark woods with just the moonlight filtering through the leafy canopy, your face in the fresh air and the sounds of the night animals as they come out to play.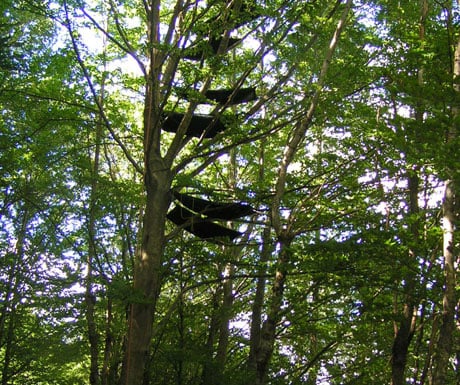 As the owl hoots, you hear the rustle of a wild boar foraging beneath you and the scuttle of an unidentified animal running through the undergrowth. You can let your imagination run wild, safe in the knowledge that your nearest and dearest are sleeping above, below or next to you for comfort and reassurance!
This is a unique experience you and your kids will never forget. Breakfast stories about elves, pixies and talking wild boar a strong possibility!
 A night in a refuge
This is the most luxurious option with proper beds, a team to cook for you and in some cases flush toilets and showers. Home from home in the mountains!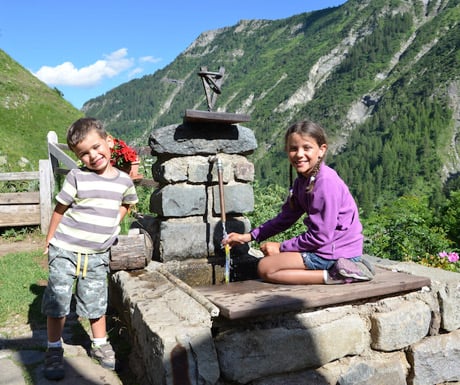 In the Alps, there is a whole network of refuges situated away from roads and civilization high up in the mountains. You need to walk in to get there and some are more easily accessible than others but plenty of refuges are family oriented with short walk ins and even cots and high chairs available.
There are teams of people running the refuges to cook for you and to keep the facilities clean and tidy. All you have to do is get there and enjoy the surroundings. With no electronic gadgets to distract the kids and no work, housework or cooking to distract the parents, the only option is to talk and play games together. Pack of cards recommended!
Wild camping
This is probably the most obvious and classic outdoor experience and involves camping out in the wild rather than on a campsite. It is about being in a wild place, cooking and organizing the campsite together. It's the ideal situation for family team work as everyone can help and get involved.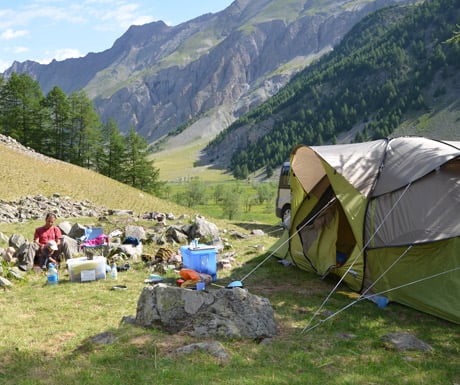 You can make this more or less comfortable by choosing the type of kit you take and there are lots of wild places accessible by car, meaning you don't have to carry heavy backpacks.
It is important to choose places where camping is allowed and to respect the environment. No litter should be left and fires only lit if they can be easily managed and there is no bush fire risk. Snuggle up in your cosy sleeping bags, after a camp dinner with the satisfying feeling of a being a successful family team!!
Sally Guillaume is Director at Undiscovered Alps.
If you would like to be a guest blogger on A Luxury Travel Blog in order to raise your profile, please contact us.