5 not-to-be-missed UNESCO sites in Italy
UNESCO's World Heritage status designates places of "outstanding universal value to humanity" by inscribing them on the World Heritage List so that they will be protected for future generations to appreciate and enjoy. Italy is the country with the highest number of heritage sites inscribed on the UNESCO list with a total of 50 located across the country – and 40 more on the tentative list. This is a testament to Italy's rich cultural and artistic heritage, which makes it one of the most popular destinations in Europe for art and history lovers. Planning a trip to Italy and wondering which of the 50 UNESCO sites to choose from? Here's my pick of the top five:
Venice
The island city of Venice in the Veneto region of north-eastern Italy is one of the most unique cities in the world. Built entirely on water, this floating city is a collection of 118 small islands connected by 150 canals and 400 bridges. Described by UNESCO as an "extraordinary architectural masterpiece", it was inscribed on its World Heritage list in 1987. Venice is indeed exceptionally beautiful, a city full of magnificent examples of architectural splendour and home to many stunning centuries-old squares, churches and museums featuring masterpieces by some of Italy's greatest artists. Some of its small islands are known for a particular trade or handiwork: Murano for glass-making, and Burano for lace. Venice's Carnevale dates back to the 12th century and is the most celebrated carnivals in Europe, famous for the beautiful masks and elaborate costumes donned by the many revelers who flock here. It's not surprising why this city rich in history and culture is one of Italy's most visited destinations.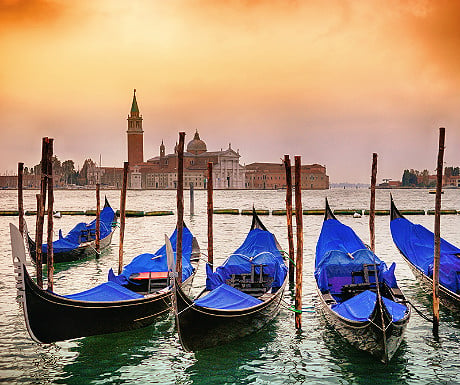 Naples
The entire historic centre of this south Italian city was declared a UNESCO World Heritage Site in 1995. Founded by Greek settlers in 470 BCE, Naples is one of Europe's most ancient cities which was once a crossroads for cultures in the Mediterranean region. Relics of its Greek and Roman past are preserved at the National Archaeological Museum of Naples, one the best collections of Greek and Roman antiquities, mosaics and sculptures in the world. Wander the narrow, winding streets of the Spaccanapoli district, which was originally the heart of the ancient city. Meanwhile, the Piazza del Plebiscito is the centre of modern Naples. Here you'll find the imposing domed church of San Francesco di Paola, and the Palazzo Reale, the royal apartments of which can be visited, including the roof garden from where there are stunning views of the Gulf of Naples.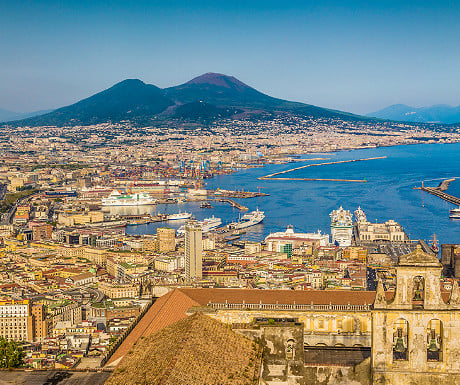 Pompeii
The archaeological area of Pompeii, along with Herculanum and the wall paintings of Villa Oplontis at Torre Annunziata were included on UNESCO's World Heritage list in 1997. These sites were determined by UNESCO to be valuable because they "provide a complete and vivid picture of society and daily life at a specific moment in the past that is without parallel anywhere in the world." Pompeii and Herculaneum were thriving Roman towns which were completely buried as a result of the eruption of Vesuvius on 24 August 79 AD. The remains of these two towns were excavated and first opened to the public in the mid-18th century. These exceptional sites offer glimpses of a moment frozen in time, giving an idea of what ancient daily life was like at the time. While Pompeii was an important and vast commercial centre, the remains of the ancient buildings of Herculaneum, which was a holiday resort, are much better preserved.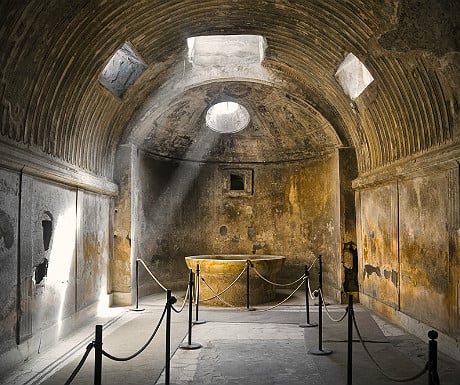 Cinque Terre
Cinque Terre, or 'five lands' is a beautifully scenic coastal area dotted with five small picturesque towns perched on steep rugged cliffs. Located on the north-western Italian coast in Liguria between Cinque Terre and Portovenere, the natural landscape of the rugged coastline contrasts with the surrounding verdant vineyards, olive groves, and forests. There are many popular hiking trails which link the five towns and climb up through the hills which offer gorgeous views of the coastline below. Inscribed on UNESCO's list in 1997, Cinque Terre, Portovenere and the nearly islands of Palmaria, Tino and Tinetto, were determined by UNESCO to be "of outstanding value, representing the harmonious interaction between people and nature to produce a landscape of exceptional scenic quality that illustrates a traditional way of life."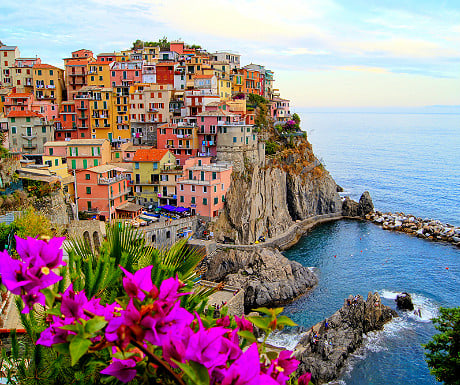 Siena
Located in the heart of Tuscany, Siena was added to UNESCO's list in 1995 as "an outstanding medieval city that has preserved its character and quality to a remarkable degree." The historic centre of Siena in enclosed by its fortified medieval walls, with narrow cobblestone streets leading to the Piazza del Campo, paved with bricks, at its heart. The square is dominated by the Gothic town hall, the Palazzo Pubblico, and its 102-metre tall bell tower, the second highest in Italy. Climb the 505 steps up for the most breathtaking views over Siena. Another important landmark is the impressive black and white Duomo which dominates the beautiful square named after it, Piazza del Duomo.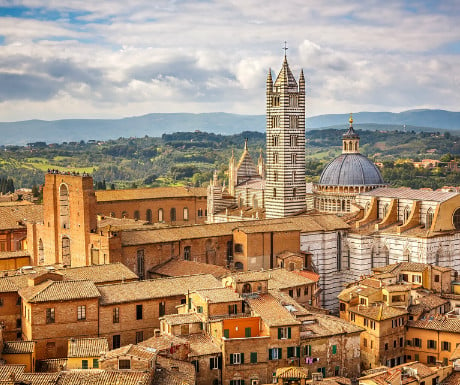 Images:
Shutterstock
Paola Fiocchi Van den Brande is Director of Passepartout Homes Ltd.
If you would like to be a guest blogger on A Luxury Travel Blog in order to raise your profile, please contact us.
Did you enjoy this article?
Receive similar content direct to your inbox.