Queenstown during the ski season is a vast and exciting playground. Ski fields like the popular Coronet Peak or The Remarkables offer challenging slopes for expert and beginner skiers and snowboarders alike, while dining in the town centre as your clothes dry off perfectly rounds off the day. But what do you do if your sense of adventure aches for something more? Here are our top 5 things to do in Queenstown, New Zealand.
Go on a heli-ski adventure
How can skiing or snowboarding get even better than riding a ski lift to as high as you dare go and letting gravity do the rest? Why, by flying up ever further on a helicopter of course. Heli-skiing is by far the best ski or snowboard experience in Queenstown. You will be flown to the heart of the Southern Alps and dropped on the very top of the majestic snow kissed mountains. Strap on, and go for the ride of a lifetime as you brave some the most exhilarating ski slopes you'll ever set foot on.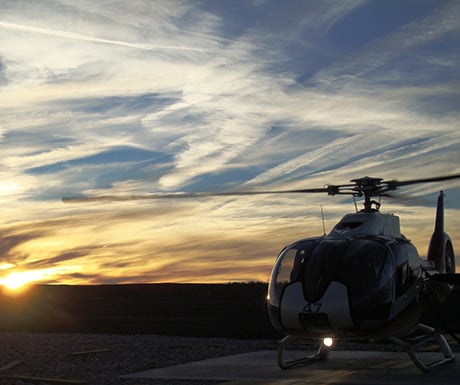 White water rafting on the Kawarau or Shotover Rivers
Here's an activity for adventure seekers of all experience levels. Start your day with a helicopter flight into Skippers Canyon, then get your wet gear ready to tackle the Shotover River's grade 3-5 rapids in the lower canyon. If paddling through Middle Earth is more your style, then the beautiful Kawarau River is ideal. Known as the River Anduin in Lord of the Rings, you will recognise scenes from the films giving you plenty of time to prepare for the grade 2-3 rapids ahead. Sightseeing and excitement rolled into one, how could anyone pass this opportunity by?
Hiking on Rob Roy Glacier
For scenery chasing adventurers, nothing in the South Island can beat going for a hike on a glacier, and Rob Roy Glacier is sure to impress. Spectacular alpine scenery, sheer rock cliffs, waterfalls and the glacier itself will ensure your camera never gets a chance to rest. Reasonable fitness is required to take on the 10km walk, but the sheer beauty of nature at its best makes for a superb distraction.
Scenic flights to the Milford Sound
Nothing beats the South Island of New Zealand for sightseeing, and the Milford Sound is one place on earth you have to see from the air. Experience the vastness and awe inspiring views of New Zealand's Alpine scenery, in an aircraft specifically designed for mountain flying. Pilots are well trained, and you can choose to fly both ways, or return via coach to soak in the scenery from both in the air and on the ground.
Go skydiving
So maybe you've seen some of the most spectacular scenery New Zealand has to offer from the air, but perhaps you'd like to turn up the adrenaline a smidge. When sitting in an airplane gets boring, why not jump out of one? Strapped to experienced instructors, you can get your fill of adventure and scenery in one exhilarating trip down to mother earth. You may miss out on tour guide commentary on the way down, but the experience will stick with you forever.
Campbell Bevan is Founder and Managing Director at Amazing Accom.
If you would like to be a guest blogger on A Luxury Travel Blog in order to raise your profile, please contact us.