By
Colin Matthews
on May 13, 2015 in
Accommodation
,
Adventure Travel
,
Air Travel
,
Asia
,
Going Out
,
Leisure Travel
,
Maldives
,
Regions
,
Resorts
,
Restaurants
,
Speciality Travel
The Maldives is one of the world's most romantic destinations, but you'd be forgiven for not knowing it can also be a place, where even the most avid adventurer would be at home. The Maldives is renowned for its luxurious resorts that offer intimate settings, but it's also home to breath-taking dive sights, deserted islands, ship-wrecks and plenty of hidden gems that you might not have heard about. How many of the 'secrets' do you know?
Secret 1: Submarine diving
The Maldivian capital of Male has an array of multi-coloured skyscrapers that takes over its spectacular skyline, but it's actually under the waves where the most breath-taking sights unfold. View the underwater magic whilst staying dry, and experience something that's usually reserved for those in a wet suit.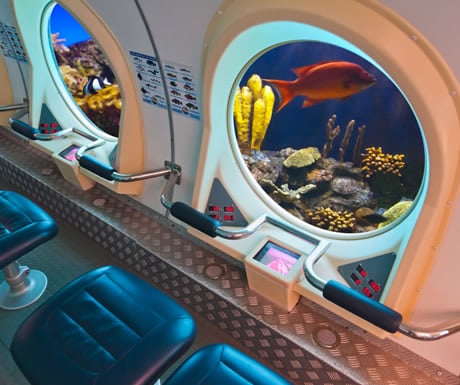 The 'Whale' submarine reaches depths of 150m and for those who don't dive, this is the perfect way to see the exciting creatures that inhabit the Indian Ocean. The cabins are fully air-conditioned, and with normal atmospheric pressure, you'll breathe normally as you discover the wonders that lie under the sea.
Secret 2: Underwater bedroom
The Maldives is packed full of stunning hotels, with luxurious settings, but one that really sticks out is the underwater bedroom on the remote Rangali Island. Located 5m below the surface, you'll have the opportunity to sleep under the sea, and spend the night 'sleeping with the fishes'.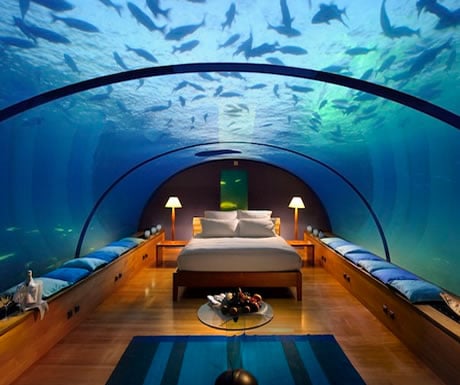 Reached only by a spiral staircase, you'll have the opportunity to wake up and witness one of the most unique views on the planet. By day the underwater bedroom is a restaurant called 'Ithaa' and seats 12 people – so if you don't fancy sleeping underwater and paying £8,000 for the privilege, then maybe some gourmet 'fusion Maldives cuisine' could be an acceptable alternative.
Secrets 3: Deserted islands
One of the great things about the Maldives is that with over 800 of its 1190 islands deserted, isn't really that difficult to find some private paradise. If you venture to Addu City you'll find Bodu Hajara, where you'll have no problem creating your very own 'Robinson Crusoe' experience. OK, so Mr Crusoe didn't have a butler service or an array of gourmet cuisine, but being surrounded by nothing but the Indian Ocean in all directions, will no doubt make you feel like you're the only one left in the world. Kanuri in Kolumadulu is another great spot for a romantic picnic on a deserted island.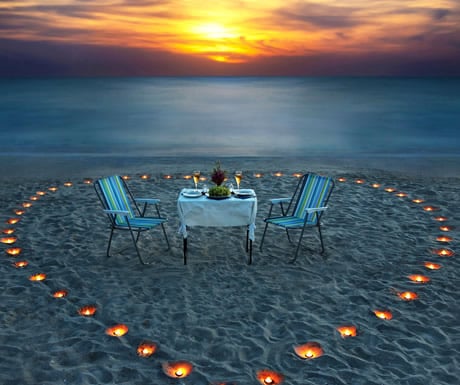 Secret 4: True experience dive sites
The Maldives offers some of the best dive spots in the world, but most people will venture to the more well-known sites in Ari Atoll. For those wanting something a little more romantic, and more rewarding, then head to South Male Atoll. The area is remote and offers a more intimate dive spot, in a region that follows a more authentic Maldivian way of life.
The unique dive spots in South Male Atoll not only harbour beautiful coral gardens, but also have plenty of caves and ship wrecks to explore – perfect for those wanting a more than just exotic sea creatures.
Secret 5: Whale shark diving
When swimming with sharks, it usually involves being lowered into the water with a cage wrapped round you. The Maldives changes this cliché, and in the region of South Ari Atoll you'll find a unique experience, with one of the most visually stunning creatures on the planet – the whale shark. Growing up to 40ft in length, this striking species can also weigh up to 21.5 metric tonnes. Whilst the stats are intimidating, whale sharks are non-aggressive, and known to be very playful and docile in their nature. They are a firm favourite with advanced snorkelers, divers and swimmers.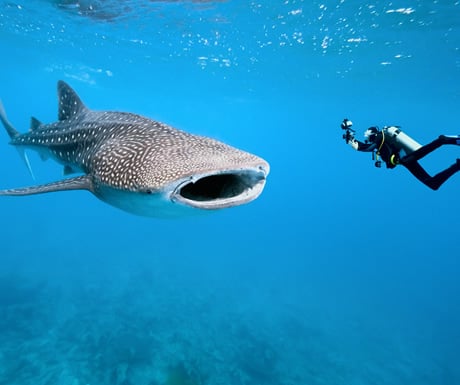 Secret 6: Seaplane airport
OK, so the seaplane isn't so much of a secret, but what you don't normally find out until you arrive is how much fun you can have at the airport! Whilst the seaplane transfer is a must experience in itself, it's those little luxuries pre-flight that make the trip worthwhile.
Whisked off to the VIP area on arrival, you'll enjoy refreshments, and plenty of opportunities to relax after your long flight into the Maldives. Spa treatments and champagne are usually on the menu (please check exact details before you book your seaplane transfer, as they can vary), before taking off and enjoying offering panoramic views of the lagoons and islands scattered across the Indian Ocean.
Colin Matthews is the Managing Director at Travel Club Elite.
If you would like to be a guest blogger on A Luxury Travel Blog in order to raise your profile, please contact us.