Fitzrovia is a neighbourhood in central London, tucked between Bloomsbury and Marylebone, north of Soho. This historically bohemian area was once inhabited by renowned writers like Virginia Woolf, George Bernard Shaw and George Orwell. It is now a burgeoning art hub containing some of the most innovative and well-respected galleries. To explore this area in full, the Edition Hotel is a perfect place to start – its restaurant, Berner's Tavern, is without a doubt a Sunday Brunch favourite and the hotel's interior design by Yabu Pushelberg is divine.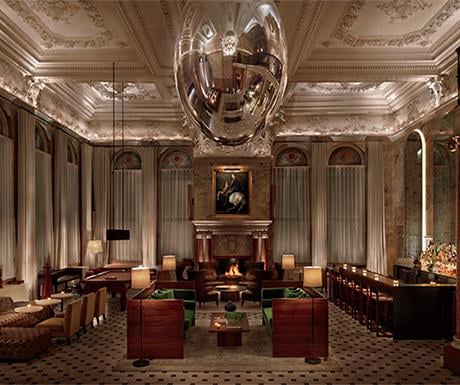 If you need a little 'guidance' from some city curators, From My City offers a bespoke Fitzrovia art tour, with the possibility of exploring up to 15 high-end galleries in the area. Here are 4 galleries you'll want to visit, paired with some unique shops and cafes:
This gallery is heaven for Middle Eastern art aficionados. Kashya's participation in the first Dubai art fair 7 years ago broadened her vision dramatically: she recognized the burgeoning talent of emerging artists from the Middle East and Iran. She found art could become a conduit and bridge for cultural exchange, and this is what the gallery is all about.The gallery's artists challenge pre-conceived notions of nationality and cultural identity. Kashya Hildebrand has become as well-known name in art fairs around the world, and the gallery has participated in over 15 fairs internationally. The newly opened Kaffeine café on Eastcastle Street is perfect for a coffee break, and offers courses ranging from 'latte art' to 'one on one training'.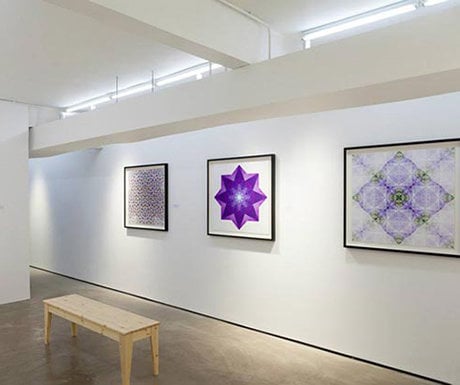 Art First represents artists whose work can be found in museums and public collections in the UK, the USA, South Africa and worldwide. After 25 years, it moved from Cork Street to this Fitzrovia location, also on Eastcastle Street. It has an interesting scheme called Art First Multiples, in which the gallery sells a group of particular multimedia works made in small editions by its artists. From here, grab a 'Coffee Colada' or a 'Mulled Cascara' from Curator's coffee on Margaret street. If you are feeling even more adventurous and dare to have a coffee in what was formerly a Victorian toilet – the Attendant is a hidden gem, serving a delicious afternoon tea.
One of the most glamorous of this bunch, this spacious gallery was designed by the architect Rem Koolhaas and is made up of two exhibition spaces. Its founder, Pilar Corrias, is the former director of London's mighty Lisson Gallery. Corrias made her name showing conceptual pieces by artists such as the Turner Prize-winning Keith Tyson and the distinguished British sculptor Anish Kapoor. Time for lunch? Go gluten-free at the nearby 'Beyond Bread' bakery offering all kinds of savoury and sweet goodies.
Tiwani Contemporary is an usual one, focusing on Africa and its diaspora. It runs a public programme, Art Connect, supported by the A.G. Leventis Foundation. This provides a platform for discussing contemporary artistic practice through publications, talks and projects, both within the gallery and in association with other organisations. Pass by the Scandinavian Kitchen store a few minutes away, and fill your bags with Scandi specialities – you won't believe you're in England.