Visitors to this sleepy California coastal town come for the fresh sea air, charming English-style architecture, white sand beach, cozy inns and great food. Situated on a hill overlooking the Pacific Ocean with towering pine and cypress trees, Carmel by the Sea has a distinctive natural beauty all its own.
Lurking just below the surface, however, is a history that includes some rather peculiar tidbits that most outsiders would never guess. Here then are the top 5 strange facts about Carmel by the Sea.
1. No street addresses
Yes, you heard right. There are no street addresses anywhere in town. What could possibly be the reason for this anomaly? The early residents wanted to encourage people to meet their neighbors, and they figured the best place to do this was at the local post office. So, everyone living here picks up their mail at this central location. Simple, right?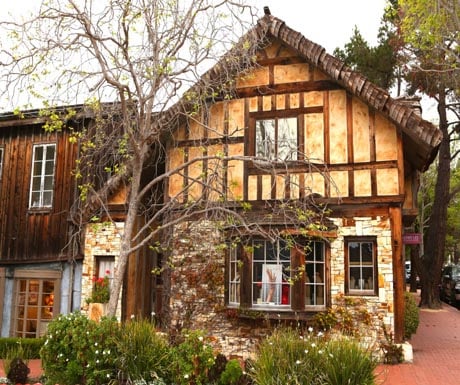 Yes, but what about the poor UPS driver who has to deliver home packages? That is a bit more complicated. In this case, directions include going three blocks north of Mission to the blue house on the east with the name Blue Horizon. Yes, many people also name their houses or cottages and it is considered back luck to ever change them.
2. No ice cream could be sold or eaten
This local ordinance prohibited the sale and eating of ice cream in the city. Since almost every tourist town in the world offers this cold confection, what could those in authority have been thinking here? The reason was that ice cream tends to fall off cones, creating a sticky gooey mess on the streets. So they basically just outlawed it.
That law, in particular didn't sit right with one local resident named Clint Eastwood. In 1986 he ran for mayor on a pro-business platform and promptly repealed it. So today, you can enjoy your ice cream and walk around town unfettered.
3. No high heels allowed
Another ordinance that has been on the books since the 1920's might provoke the ire of women everywhere mandating that heels beyond a certain height could not be worn in Carmel.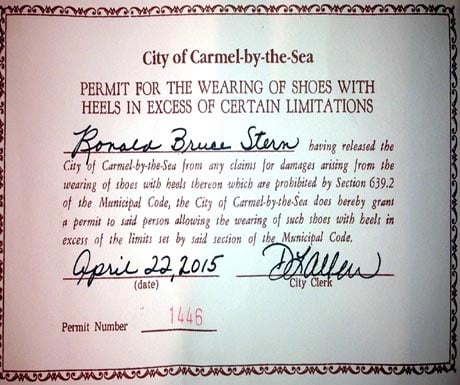 The reasoning isn't as farfetched as it might seem. Part of the ambiance of the city includes numerous towering pine and cypress trees that dot the landscape. Over time the roots have caused the pavement to become uneven creating a potential hazard. City officials, afraid of liability issues, thus created the ordinance.
Still, nobody has ever been cited for wearing heels but to make sure that you are in good standing with the law, they have provided a solution. Just make your way over to City Hall and they will issue you an official high heel waiver. Apparently, those in the know come just to obtain this unusual souvenir, of sorts. Even men can get one, in case the mood should ever strike.
4. No chain restaurants
That's right. Don't look for those well recognized symbols of well-known eateries here. Rather, what you will find is a special place with more than 60 restaurants — many one-of-a-kind — and 14 wine tasting rooms. In fact, for a city that is the same size as London (one square mile), there are reportedly more restaurants per capita than any other place on the earth.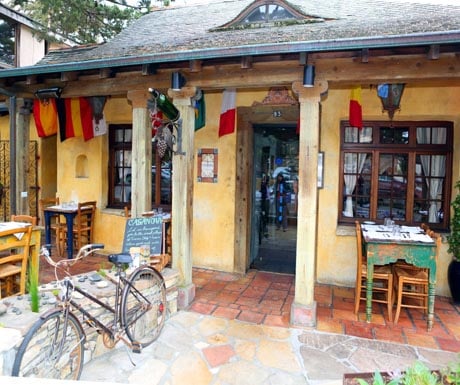 The range of culinary options in Carmel is amazing from country French to modern European to romantic. Not to be missed are the prohibition cocktails at the Cypress Inn (co-owned by Doris Day) and the gigantic chocolate covered hand-made macaroons at the Carmel Bakery.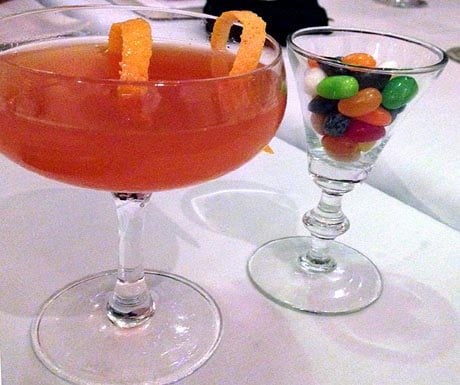 5. No street lights
Once the sun sets, you might find yourself back in the dark ages, literally! Since there are not street lights here, you might find yourself enveloped by the night. Since there are also no sidewalks outside of downtown, finding your way back to your inn or hotel can be daunting as you will discover what life was like in pre-Edison days.
Apparently, the city founders decided that they didn't want their city to be as light polluted as many of their big city cousins. Consequently, they made the decision to keep light to a minimum so that locals and visitors could enjoy the night sky, being able to see the moon and the stars, which is actually a nice thing. Needless to say, if you come for a visit, bring a flashlight.
Of course, all these things are just quirks and Carmel by the Sea continues to attract tourists by the thousands each year. With more than 45 small inns, 90 art galleries, hidden passageways and nearby attractions such as the Monterey Bay Aquarium, you will be enchanted by this small and albeit unusual village by the sea.