Suite name: Rancho Cielo
Location: Playa Hermosa de Santa Teresa, Costa Rica
Size of accommodation: 7,200 sq m
Cost per night: $2850 + 13% SALES TAX
What makes it special: Rancho Cielo offers you a destination uninterrupted, with utter privacy and service, where you can live luxuriously and sustainably.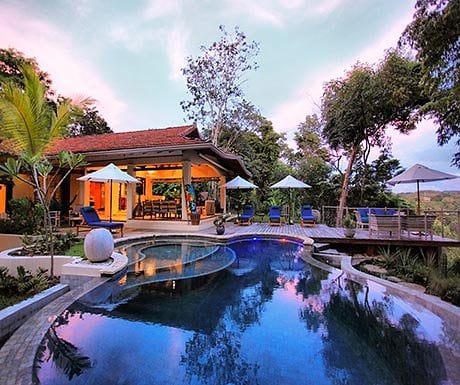 This secluded estate offers the ultimate private getaway for the discerning traveller. We have strived to create a truly environmentally conscious and luxurious experience by combining earth friendly practices and boutique hotel amenities in a private residence.
Start the day off with a farm to table breakfast prepared with eggs from our own chickens and fruit from our hillside orchards. Spend the day relaxing by the pool, or let our Rancho Cielo concierge book an in house message, private yoga class, surf lesson or a kayaking trip from Curu National Park. Enjoy walking the estate's private trail to Hermosa beach or take in the sights while our staff drives you in one of our open air 4X4 vehicles.
From the actual design of the house to the reforestation program for the 26 acre estate, to all the staff living within a 2 mile raduis from RC, to the bio-degradable products used to clean the house to the rainwater catchment system to the solar panels to the green hosting company we use for the website to the farm to table eggs, honey, herbs and fruit from our farm that we use to make breakfasts for our clients..the list goes on and on and we are aiming to increase our green credentials further this year too.
We really believe that you can live luxuriously and sustainably and our clients leave Rancho Cielo giving back to mother nature just by staying with us as we plant a tree of each guest as well as donate 1% of their stay to a local water project called The Nicoya Peninsula Waterkeepers. We also run educational programes for our staff. They are all learning English and also computer skills all paid for by the company.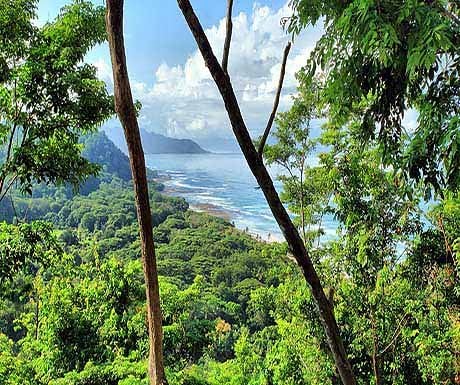 If you would like to be featured as 'suite of the week' on A Luxury Travel Blog, please contact us.