Urban highlights of Sicily
Sicily is the perfect Autumn destination, frequently remaining pleasantly warm until well into November. Its attractions are innumerable, including the world-famous wonders of Mount Etna and the Valley of the Temples in Agrigento. What is less often described are the elegant delights to be found within its towns and cities, with Palermo, Syracuse and Modica in particular eliciting praise and repeat visits from discerning global travellers.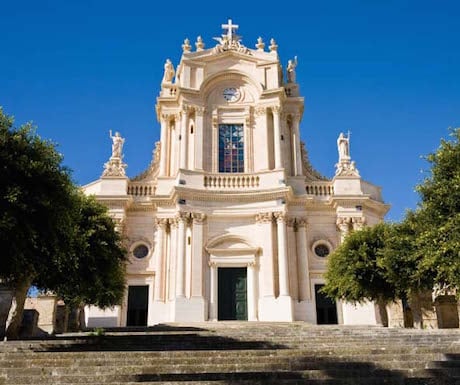 The island's regional capital, Palermo retains the legacy of both diversity and damage from numerous invasions and occupations over the centuries, resulting in a very distinctive cultural blend. There is La Kalsa, the old Arabian quarter, which is home to a number of Palermo's best-known monuments, including The Basilica of San Francesco d'Assisi and and Palazzo Steri. The Regional Archaeological Museum has an important collection of classical statuary and is also perfectly situated for both the artisan shops lining Via Bara dell'Olivella and the numerous dining and nightlife options of Piazza Olivella. For fans of timeless luxury visiting Palermo, the ninth century Cappella Palatina has astonishing jewelled decor and gold mosaics. Ristorante Santandrea offers one of the best people-watching vantage points as well as approachable but perfectly executed classics such as squid ink pasta. Many visitors travel to Sicily purely for its wine, as the island has more vineyards than any other Italian region and at least 30 vineyards in the Palermo area alone. The Corvo Winery offers an instantly recognisable quality wine as well as a Museum of Agriculture to tour, whilst the Santa Anastasia Winery has the added bonus of its setting in the stunning medieval gem of Castelbuono.
Syracuse is a hugely important historic town with a lovely Duomo and many meandering streets to wander at leisure. One of its more unusual attractions is the Catacombs of St John, an early Christian warren of tombs within tunnels offering an evocative glimpse at a very different time. There are plenty of other romantic ruins in Syracuse which have long inspired artists and writers, including the Temple of Apollo and the Roman Amphitheatre. Fine art fans flock to the celebrated Caravaggio altarpiece in the Basilica di Santa Lucia. Ortigia, the ancient heart of Syracuse, has the type of variety of quality bars and restaurants you might expect from a much larger city. If pushed locals might select Da Mariano as a highlight, a deceptively simple trattoria serving immaculate dishes showcasing local riches of fish, meats and cheeses. Modica, as with many places in Sicily, has a wealth of beautiful churches and devotional art, spanning many different styles and periods. It is also notable for some really quirky museums, with collections on subjects as disparate as World War II and chocolate. The Museo Medico Tommaso Campailla is an insight into the development of Sicilian medicine. A family still runs the Museo Cavallo d'Ispica, an old water mill which exudes a sense of a largely vanished rural folk history. It can also be easily combined with a trip to caves nearby. The place to eat for a luxury take on street food is La Locanda del Colonnello in Modica Alta. Fattoria della Torri offers fine dining in a centuries-old palace, with a particular focus on seafood.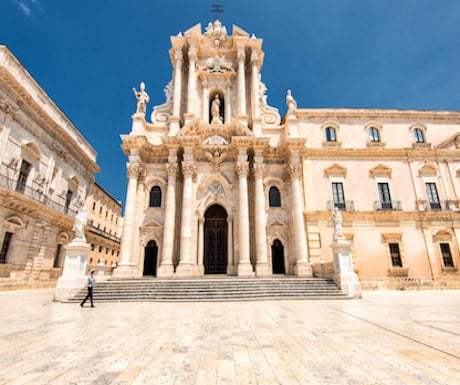 Perfect for a city break itinerary as well as a longer stay, focusing a visit to Sicily around these three lovely destinations offers a memorable introduction to both the north and south of the island and some of its most important monuments and experiences.
Paola Fiocchi Van den Brande is Director of Passepartout Homes Ltd.
If you would like to be a guest blogger on A Luxury Travel Blog in order to raise your profile, please contact us.
Did you enjoy this article?
Receive similar content direct to your inbox.