By
Olivier Templar-James
on Nov 07, 2015 in
Accommodation
,
Belgium
,
Europe
,
Food and Drink
,
Going Out
,
Hotels
,
Regions
,
Restaurants
,
Travel Miscellany
,
Western Europe
Belgium is a one-of-a-kind country in the heart of the old world. It's a place where different cultures and influences meet, a true European crossroad where a cosmopolitan cultural background contrasts starkly with the beautiful countryside and small-town settings that dominate the landscape. The country's capital, Brussels, is considered an important social and political haven, as this is where the European Union has its main administrative core. The main core of the city, known as the Grand-Place, was initially nothing but a swampy area. Eventually, the swamps were transformed into a local market, which because of its designation as a famous UNESCO World Heritage Site, not to mention it being Brussels's most recognizable attraction, is visited by thousands of tourists on a daily basis.
As a favourite destination for gourmet weekenders, it is not surprising that Brussels is home to an extremely exciting foodie scene. Food excellence and fine cuisine from all over the world converge beautifully with the local tradition. Belgium is particularly well known for its dairy products (high-quality milk, cheese, cream…) as well as for its masterfully crafted chocolate, a world-famous staple of Belgian cuisine. Here's a list featuring 6 tips that will help you make the best of your Gourmet Weekend experience!
1. Enjoy your stay at Amigo by Rocco Forte
A gourmet experience in Brussels would not be complete without luxury accommodation! Amigo is one of the city's most well-known high-end accommodations: a true local staple of style and comfort. This is not just fancy accommodation, but it's got lots of history too, as it is located within a building that dates back to 1522. Originally used as a prison, the hotel owes its peculiar name ("Amigo" is Spanish for "friend") to a misunderstanding that occurred when the Spanish rulers at the time mistook the local term for prison as their own word for friend. The name and the irony stuck and remains a fun anecdote to this day. With its interesting history, luxury suites and high-quality modern comforts, the Amigo is the ultimate place to spend your weekend in when in Brussels.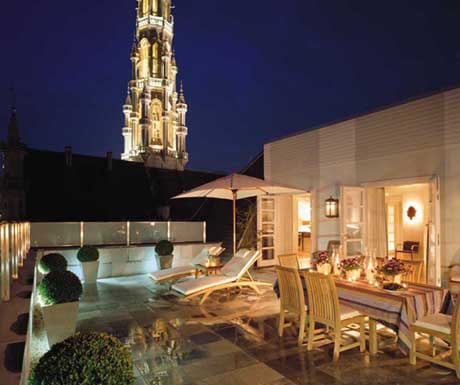 2. Have dinner at the Michelin-starred restaurant BonBon
BonBon is a Michelin-starred restaurant (it has earned 2 stars) boasting a growing reputation for the chefs' creative and experimental dishes. The philosophy of this restaurant is fairly simple, yet extremely forward-thinking: it combines timeless core values such as freshness of ingredients, quality produce and classic craftsmanship with research, innovation and creative ideas that truly make headlines within the fine dining world. If you are looking for great food that will surprise and astonish you, look no further than BonBon.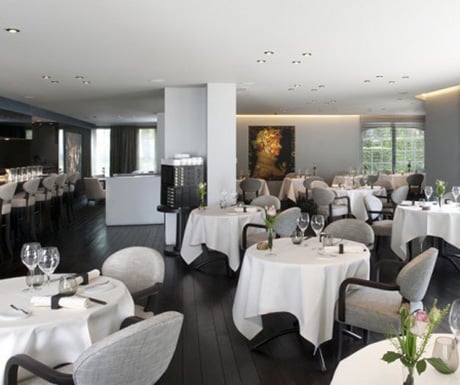 3. Have lunch at Ogemblik, a traditional restaurant in Gallerie de la Reine
Located in the Gallerie St Hubert, one of the most beautiful XIX-century galleries in Europe, this restaurant is one of the secret gourmet locations in Brussels for those who love tradition in cooking. Indeed, Belgium's traditional dining is sadly often underappreciated. If you thought that local cuisine was nothing to write home about, a lunch at Ogemblik might help you rethink that. Simple yet heart-warming recipes will hit the spot and convert you to the understated goodness of local traditional cuisine.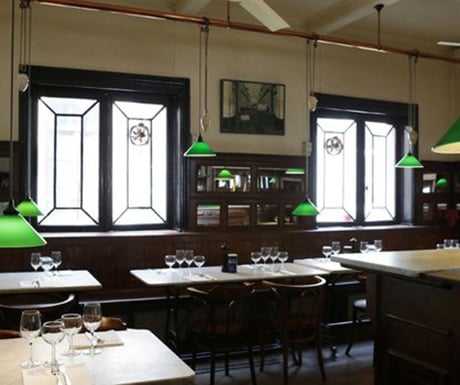 4. Get lost in a huge selection of delicious chocolate pralines at Mary
Belgium is practically a synonym for chocolate. Along with Switzerland, the country is known all over the world for its long-standing chocolate-making traditions and creativity. Mary, located within the heart of Brussels, is likely one of Europe's foremost artisanal chocolate shops. Mary's pralines are absolutely legendary, and people from all over the world consistently rates them as some of the best chocolate they've ever tasted, including former USA president George Bush, just to mention one! If you are fond of chocolate, this is an experience that you would not want to miss for the world!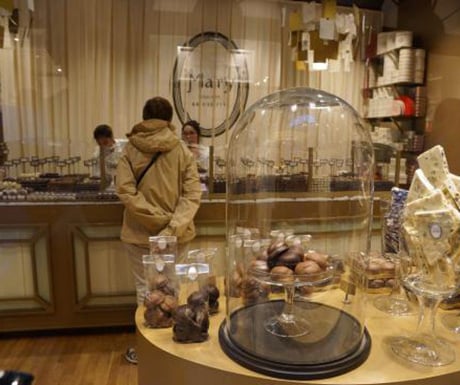 5. Taste traditionally-baked cakes at Dandoy
If all the great chocolate that you can find in Brussels wasn't enough to satisfy your sweet tooth, head over to Dandoy, one of the city's most famous bakeries. They're particularly well-known for their hand-made Belgian cakes, such as their wonderful speculoos. The variety is astonishing and everything is made with quality ingredients and stunning decorations. Some recipes are from the Middle Ages and always made according to tradition with only high-quality ingredients. You will definitely find the perfect cake to suit your mood, style and preferences! It's true Belgian classic that caters to tourists as well as locals looking for the best slice of pie in town.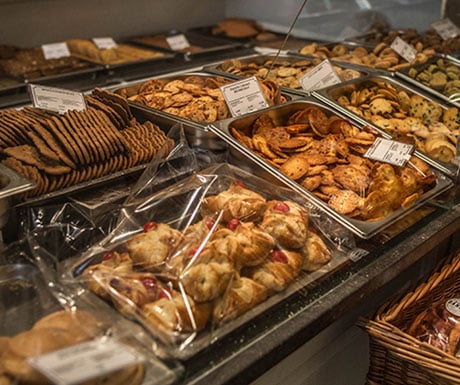 6. Discover Rob, the best luxury grocery shop in Belgium
Rob's is one of Europe's most famous luxury grocery shops. It's reputation is extremely well-deserved, given the fact that the shop offers a selection of produce from all Belgium that extends far over the local boundaries in order to include some of the world's finest food products, drinks and more! Get lost among an incredible selection or experience a meal directly from the store's in-house café and restaurant facility if you are looking for a quick and excellent bite.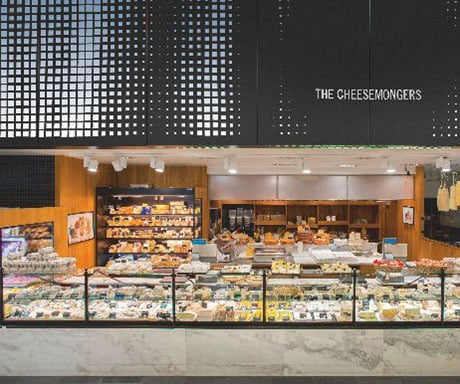 Olivier Templar-James is Chief Editor at Luxury Travelers Guide.
If you would like to be a guest blogger on A Luxury Travel Blog in order to raise your profile, please contact us.