By
Jack Huang
on Nov 27, 2015 in
Europe
,
Food and Drink
,
France
,
Going Out
,
Italy
,
Regions
,
Restaurants
,
Spain
,
Travel Miscellany
,
United Kingdom
,
Western Europe
Are you crazy about cuisine? Passionate about finding the next delicious meal? If you are a devoted foodie, then Europe offers a fantastic smorgasbord of amazing food experiences to enjoy. Here are some of the best cities in Europe for foodies to explore.
1. San Sebastian, Spain
This gorgeous Basque city is in love with food and it has a pintxo (tapas) culture that is unmatched anywhere else in Spain. For a foodie walking tour, check out La Cuchara de San Telmo for the sumptuous foie gras, then head to La Mejilloera for the mussels. At Borda Berri you will find sweetbread ravioli and crispy pig's ears and at Ganbara you will find Xixa mushrooms when they are in season.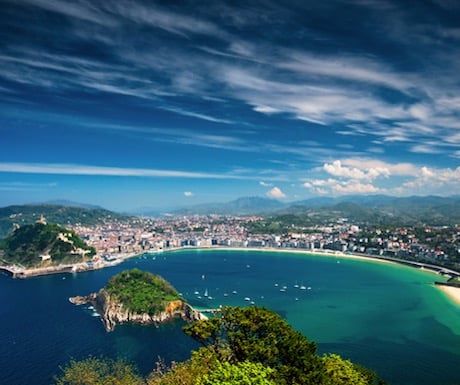 Visit Bar Nestor for the Txuleta steak, tomato salad and the amazing Mixto – a deluxe ham and cheese toastie you will never forget. Top it off with a visit to La Vina for the amazing cheesecake.
When you're looking for a more formal dining experience, you'd be struggling to look past the three-stars Arzak or Mugaritz.
2. Paris
Paris, need we even mention, is a beautiful showcase of French cuisine. Here you can treat yourself to Michelin starred dining or just enjoy a picnic in the grass in a local park with fresh baguettes and cheese from the market. Check out the oldest confectionary house in Paris, A La Mere de Famille. For well-crafted cocktails and shared small plates you can try Le Mary Celeste, or for the ultimate bistro meal, try Le Chateaubriand.
3. London
Although British cuisine was something of a joke a few decades ago, over the last few years London has become an international foodie paradise with many great restaurants and gastropubs offering exciting cuisine from all over the world.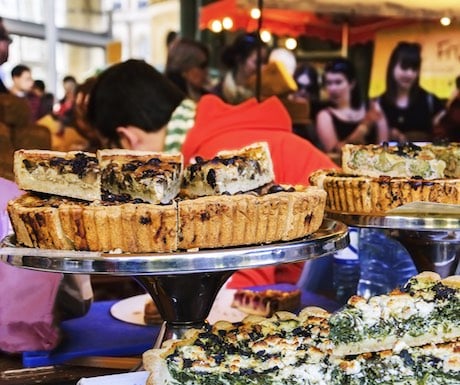 Two of the top 10 restaurants in the world are in London and there are also several great foodie markets for casual and delicious cuisine – try Streetfeast, Maltby Street, Borough or Broadway Markets. You can treat yourself to high quality British classics, or try something inspired by London's multicultural population such as Korean barbeque or Peruvian cuisine.
For those looking for the blowout experience, Alain Ducasse's outpost – at The Dorchester – is a three star temple to fine dining, while up-and-coming restaurants serving incredible cuisine include Dabbous, The Clove Club and The Dairy.
4. Bordeaux
Although Paris offers plenty of superb dining options, foodies also should not miss Bordeaux. This culinary destination is becoming one of the best in France – perhaps in the world. It's a great place to try some of the superb classic French dishes such as duck confit and foie gras.
Also, Bordeaux embraces the simple roast meat dishes that are traditional to southwestern France. Since it is near to the Atlantic Ocean it also offers up a wealth of delicious seafood as well as heaping raw platters of oysters and delicious shrimp, mussels, clams and langoustines.
Of course, you can always find a superb wine to wash down your meal with – there are 700 million bottles of wine produced in the region every year.
5. Bologna
If you want a taste of the classic cuisine of Italy, a trip to Bologna will give you a delicious sampling of the best the country has to offer. The city is known for its namesake – Bolognese sauce – but you have probably only tasted pale imitations until you have savoured the real thing at the source.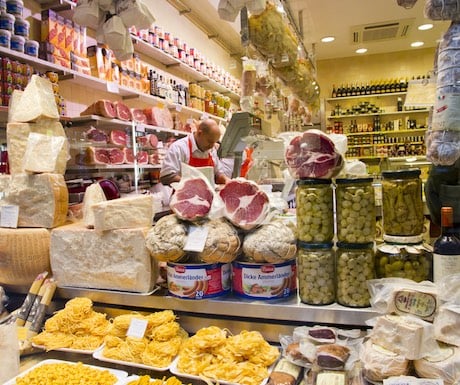 You can start your day with a visit to a cheese factory, where you can see where Parmigiano Reggiano is produced. Visit a local farm where balsamic vinegar is produced or see how pancetta, pork cheek and pork loin are produced and be sure to bring your appetite. Cap your day off with dinner at Da Cesari, a traditional, family-run Bolognese restaurant that has been serving up incredible food since 1955.
These are just five of the most amazing food cities in Europe, so why not embark on a foodie adventure to explore the continent?
Jack Huang is CEO of Truly Experiences.
If you would like to be a guest blogger on A Luxury Travel Blog in order to raise your profile, please contact us.