10 top tips from 10 years of travel blogging
Today marks 10 years to the day that I started
A Luxury Travel Blog
. Back then, it was something I did on my lunch breaks out of personal interest and as a bit of a hobby – little did I realise then that it would take off to the extent that it did, and become my full time job. During that time, I've been fortunate to have quite a lot of success and am frequently listed among the top few on all those top travel blogger lists that seem do the rounds. These tips are based on my experiences from those 10 years and are for those who are looking to make a career from travel blogging, not necessarily for those who are just doing it to keep a personal diary with no intention of making it a profession. I hope they will be helpful not only to those just starting out but also to some of you who are already established, even it just re-enforces what you already know or are already doing.
1. Do your own thing
As a travel blogger, you'll read lots of advice on how you should be doing things. These are not hard and fast rules and really you should be doing what you feel works best for you. Take your own path, not one you feel you should be taking because that's what others do.
For example, we often read that your blog must be personal and all about you. This is not a 'rule' I especially follow; sure, you'll see occasional photos of me, but I prefer to have the emphasis on the destinations rather than forever presenting pictures of myself or my family (which personally I feel is rather narcissistic sometimes). I am not saying one way is right or wrong – there are pros and cons to each – just that you don't necessarily have to do what everyone else does. Similarly, you'll read that you should reply to each and every comment posted on your blog. Whilst I reply to some, I don't feel this same obligation to reply to everything – instead, I'll reply to comments as and when I wish or feel the need or have the time. Again, there are pros and cons to each – replying to people can foster stronger relationships between you and your readers (and encourage them to comment more often), but equally sometimes the comments can be so banal if you've little to add that they add little to the blog and become something of a turn-off. The internet is rife with what you should or should not be doing to 'make it' as a travel blogger (invariably from people who haven't made it themselves!). You must also shoot lots of video… you must use Snapchat… you must comment on other blogs… you must use WordPress… you must keep track of your Klout score… you must visit at least one new country each year… no, no, NO! You don't have to do any of these things!! You could be successful without doing any of the above. In short, just because you see most travel bloggers doing something in one particular way doesn't mean to say that you should, too. On the contrary, it could even be good reason for you to do things differently. With this in mind, take the remaining tips I present here with a pinch of salt. Although I believe they will help, they are not set in stone. You should not feel obligated to follow them – develop your own style and go with what suits you and your blog best.
2. Find a niche
My previous point aside, I would recommend you find your own niche. Travel is such a broad subject area that you really need to focus on what interests you most and what you think you can cover best. When I started out, this was relatively simple – most of the travel blogs out there were backpackers travelling on a budget. Hardly anyone focussed on luxury so I was doing something different to everyone else. Now there is a glut of luxury travel blogs and of travel blogs in general so finding a unique angle is less easy than it once was.
Bear in mind, though, that your niche doesn't have to boil down to luxury versus budget (and probably shouldn't given how saturated these two areas have become). There are many different angles you could consider: solo travel, city breaks, travel health, the outdoors,
family travel
, RV travel, theme parks, couples travel, sports travel, LBGT travel, cruises, food and travel, travelling with a baby, travelling with pets, adventure travel, honeymoons, group travel, camping, responsible travel, skiing, educational travel, safaris, disabled travel, travel in specific locations etc. The list is endless. Having a niche is important it prevents you from spreading yourself too thinly and makes you more appealing to your target market. By having a focus you can market more effectively to a narrower group of people and, contrary to what you might at first think, this can actually lead to you being more profitable. Readers and potential clients will know exactly what you are about, and you have more chance of becoming an expert in your field as well as a greater chance of online visibility in your chosen area. It will be much easier to establish relationships with strategic partners and you will be more likely to receive referrals if you have clear area of specialism.
3. Be prepared for a long, hard slog
Being a professional travel blogger isn't the big, long holiday that some might have you believe. Don't be fooled by the photographs of bloggers on beaches with laptop at the ready. Not only is this not really practical (sand and computers don't tend to go well together) but it's also not the reality for most of the top travel bloggers, even if it's an image you sometimes see portrayed.
The reality is very different. Sure, there are great perks associated with being a travel blogger and it is a truly amazing job but if you're going to 'make it', you're going to need to put in a lot of hard work and be prepared to persevere. Starting a travel blog ten years ago wasn't easy – I had to put in a serious amount of work before I started to see any significanct returns. Starting one now is going to be even tougher given the huge number of established travel blogs that are already out there.
4. Focus on quality content
We hear it all the time that 'content is king'. Whether you choose to believe it is the 'be all and end all' or not, there's no getting away from its importance. Good quality content is the foundation that you need for a successful travel blog. Without it, you'll never get as far as you could if you just put that extra little bit of effort and planning into your posts.
Write about things that are not only interesting, but also useful. Present your post in an aesthetically-pleasing and easy-to-follow format. Try to use good spelling, grammar and punctuation, as well as quality imagery. Your readers will be far more likely to return if they feel they gleaned something worthwhile the first time around.
5. Promote like crazy
I cannot underestimate the importance of promoting the content that you publish. However good your content is, it'll never realise its full potential if you don't give it a little nudge in the right direction. Better still, give each and every post as much exposure as you possibly can.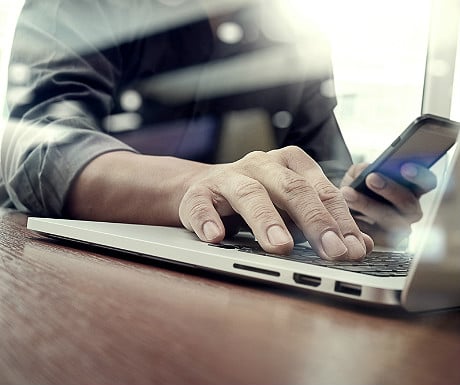 Whether sharing on social media, engaging in discussions on travel boards, utilising your mailing list, trying to get the word out offline or running a paid advertising campaign, you can never do too much marketing and there is always more you can be doing. The secret is to make the most of the time and resources you have available to promote your blog and blog posts to their full potential.
6. Attend industry events
I was a little slow on the uptake with this one – but out of choice rather than it being an oversight. With a young family, I didn't want to be going to events here, there and everywhere. I wanted to spend time with my kids. As they got to school age, that gradually changed and I've attended more and more over the years, particularly events specific to my niche.
Understand that meeting people in person puts an entirely different complexion on a relationship. Whether you like it or not, there are many people out there who are only likely to do business with you if they have met you in person. And in some cases, they might want to have met you several times. At the same time, I wouldn't advise you go to all industry events – there are so many and at some point you have to do some work, rather than simply continuously networking. Some events will work better for you than others – be selective and use your time wisely.
7. Be professional at all times
Maybe I'm old school but I sometimes see travel bloggers using expletives in their posts. If I was looking to hire a travel blogger, would I choose someone like that? Perhaps others might, but I certainly wouldn't. It's really not necessarily to swear in your posts – some would even say it demonstrates a lack of vocabulary and an inability to properly express yourself.
In the same vein, don't be late, be presentable, don't abuse the generosity of your hosts, don't be over-familiar, and don't get drunk at parties at industry events or on assignments. Be courteous and professional at all times. You are working afterall and not on a Club 18-30 holiday. On a recent trip, there was a blogger who was late to just about everything we did on the trip and called one of our hosts 'babe' when talking to her. It was embarrassingly inappropriate and unprofessional. If I was the client, would I hire that person again? No!
8. Take notes and write up trips promptly
Make sure you take detailed notes when you travel. This way you will record details that you are otherwise likely to forget.
The sooner you can write up your travels afterwards, the easier it will be to do since it will be fresher in the memory banks. It's not always possible but increasingly I try to write things up as I go along – even if just in note form – and use the flight home to get the bulk of the work done.
9. Use the expertise of others
Running a successful blog is more than a full time job. If it's a big success, one person can't easily do it alone so consider hiring others to help out, whether it be writers, marketeers or whatever area it is that you need help the most.
I can't be in two places at once so, when hired for assignments that would overlap, I have in the past sent people I can trust to represent me. Of course, you need to choose carefully but if you've been around for a while, you should have a good idea of who knows what you and your blog are about.
10. Appreciate your blog's worth
For me, too many travel bloggers undersell themselves. They are desperate to go on whatever trips they are offered but fail to recognise that they are offering a service of value, not just enjoying a life of free travel. Travel blogging is a business – for me, at least, even if it's not how I set out in the first instance. For a travel blog to be sustainable over the longer term, you need to have a revenue stream. Free stays in hotels do not pay the bills, nor do free gadgets and products sent to you in return for a review. Without an income, you're unable to re-invest in your site and take it to the next level, let alone cover your day-to-day expenses.
Work out how you are going to make money, be it through sponsored posts, charging a day rate, selling banners or whatever. Maybe your blog will actually just be a vehicle for getting other related work – eg. travel photography, social media consultancy, etc. Whatever your methods, have a plan in place, charge accordingly and stand your ground on price. Providing some huge discount the first time you work on a small project with someone will only mean the same is expected the second and third time, so start as you mean to go on. Don't be afraid to say 'no' and turn work down if clients are not prepared to recognise the value you offer. There will be others who will. Images:
Shutterstock
Did you enjoy this article?
Receive similar content direct to your inbox.