This month marks five years since the earthquake and tsunami that devastated the Tohoku region – the northernmost portion of Japan's main island. Although the destruction along the coast was virtually total, most of Tohoku – a region filled with World Heritage temples, rugged national parks, and beautifully preserved samurai towns – was almost entirely undamaged. Life went on in its quaint rural villages and hot spring towns and yet in the years following the disaster, Tohoku has become all but invisible to foreign tourists, appearing on only the most adventurous travel itineraries.
This month, five years after the earthquake, we think it's high time travellers rediscovered the many charms of Tohoku – one of Japan's prettiest, most welcoming and most underrated regions. Here are just a few reasons why…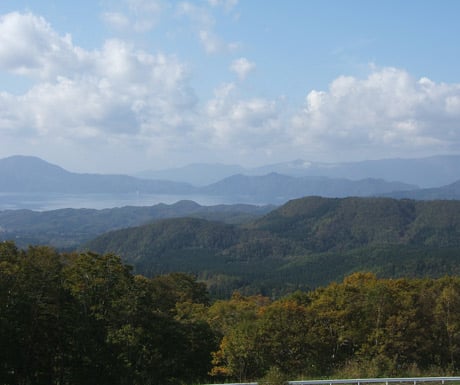 1. Beautiful national parks
Japan may be famous for its skyscrapers, neon and futuristic cities, but in actual fact over 70% of the country is mountainous and undeveloped. In Tohoku's Shirakami Sanchi National Park, for instance, you'll find 170 square kilometres of primeval beech forest scattered with beautiful waterfalls, impressive gorges and wide open lakes – all protected as a World Heritage Site in 1993.
2. Outstanding festivals
Japan isn't short of festivals (in fact it has literally thousands of them) and Tohoku has some of the best of the bunch. During the Nebuta Festival, for instance, brightly-lit floats make their way through the streets of Aomori city to the sound of taiko drums. The Akita Kanto Festival, meanwhile, features huge poles strung with hundreds of lanterns, while the Tanabata Festival sees the city of Sendai festooned with colourful streamers.
3. World Heritage temples
Kyoto may be known as Japan's capital of culture and history, but in the twelfth century it had a rival in Hiraizumi: the seat of the powerful Fujiwara clan. Although Hiraizumi is no longer political centre it once was, visitors can catch a glimpse of its illustrious past in structures such as Konjikido – a gold-covered hall to rival Kyoto's Golden Pavilion – and Takkoku no Iawaya, built under the edge of an overhanging cliff.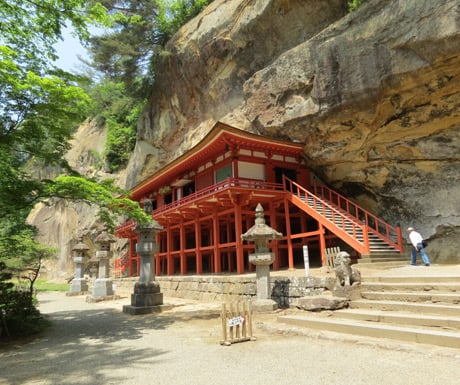 4. Island-studded bays
Matsushima Bay is an island-studded inlet not far from the city of Sendai, the largest city in the Tohoku region. Japan considers it one of the 'top three' scenic spots in the country – along with the 'floating' torii gate at Miyajima and the tree-lined sandbar at Amanohashidate. Take a boat ride through the bay to appreciate its charms to best effect.
5. Sacred mountain temples
Venture deep into rural Tohoku and you will find a secret world of hidden shrines and temple communities tucked away in the mountains. Yamadera, for example, clings to the mountainside at the top of more than one thousand stone steps. Meanwhile, in the Dewa Sanzan National Park, another sacred community lies hidden at the top of Mount Haguro – famous for its magical atmosphere and ascetic yamabushi priests, who perform feats of endurance in order to transcend the physical world.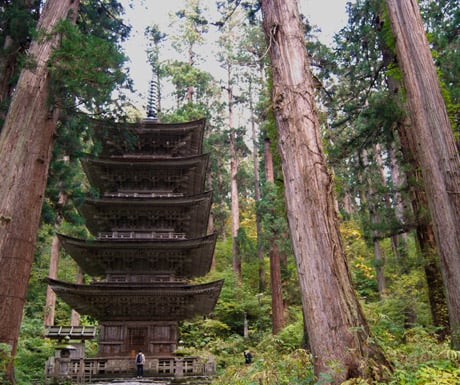 6. Enchanting hot spring towns
Onsen (hot spring) bathing is Japan's most closely cherished cultural pastime. These volcanic springs are so important, in fact, that entire towns have grown up around them and the Japanese will travel a long way just to sample their healing properties. Tohoku is home to some of the country's finest, including Nyuto Onsen – known for its milky white water.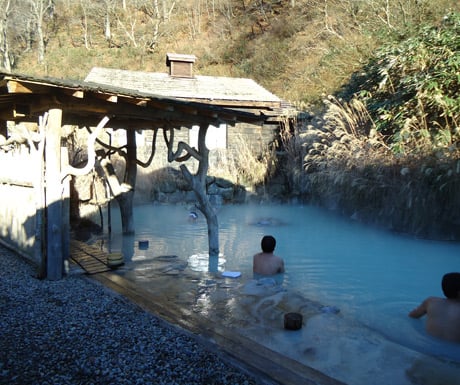 7. Beautifully preserved feudal history
The world of shoguns, emperors, geisha and samurai holds an almost magical allure for many travellers to Japan. Many physical links to this feudal past have now been destroyed – either lost in fires, bombed in the war, or torn down in the reformist zeal of the Meiji Restoration – but there are some relics to be found scattered throughout the country. Kakunodate is one of the best remaining examples of feudal towns, with its Edo-period samurai residences and streets lined with weeping cherry trees. Hirosaki, meanwhile, is famous for its castle – one of the most beautiful cherry blossom viewing spots in the whole of Japan.
Northern Japan is all too often overlooked by travellers seduced the bright lights of Tokyo, the madness of Osaka, and the illustrious history of Kyoto, but for those who take the time to venture a little further from the beaten path, Tohoku's hidden charms never fail to repay the effort.
Alastair Donnelly is Director at InsideAsia Tours.
If you would like to be a guest blogger on A Luxury Travel Blog in order to raise your profile, please contact us.