By
Sandra Potter
on Mar 17, 2016 in
Adventure Travel
,
Alaska
,
Attractions
,
California
,
Colorado
,
Going Out
,
Idaho
,
Leisure Travel
,
Maine
,
Montana
,
North America
,
North Carolina
,
Regions
,
Speciality Travel
,
Tennessee
,
USA
,
Utah
,
Wyoming
2016 sees the centenary of the establishment of the National Park Service by President Woodrow Wilson on 25 August 1916.  What a far sighted man he was! There were already 35 parks in existence; Yellowstone, the first National Park, having been established in 1872. The National Park System of the United States now includes more than 400 areas covering more than 84 million acres in 50 states, the District of Columbia, American Samoa, Guam, Puerto Rico, Saipan, and the Virgin Islands.
To help celebrate this milestone, an extraordinary film called the National Parks Adventure has just been released by MacGillivray Freeman. This showcases some astonishing feats of athleticism, courage and endurance as well some of the mind-blowing beauty of the National Parks. I thought we should complement this with some ideas of how you can visit some of the parks and see some of the sights.  Apparently over 300 million people visited the parks in 2015 but a staggering 90% of them never left their cars. To me this is incomprehensible and I urge you not to be amongst their number as even a short walk is very rewarding. Entrance to the parks is not very expensive but the best value if you plan to visit more than 2 is to buy an American the Beautiful Pass for just $80.
The most popular park by visitor numbers is the Great Smoky Mountains which has twice as many as its closest rival. It is probably not the best known, I would think the Grand Canyon or Yellowstone would claim that title but it is closer to some of America's big cities. Great Smoky is renowned for its wildlife, beauty and history.  Cades Cove is one of the most popular sections where for centuries the Cherokee hunted and was settled first by white man in around 1820. It has several historic homes and churches along its 11 mile loop road.
It is probably a race between Grand Canyon and Yellowstone as to the best known in the UK. I would add in Acadia in Maine, Denali in Alaska, Yosemite and what about the Channel Islands in California? Unlike all the other parks you can only get there by boat and unless you have your own, you will have to travel by park concessionaire boats and planes from Ventura or Camarillo.
Grand by name and nature.  The Grand Canyon stretches 277 miles along the Colorado River, it is up to 18 miles wide and a mile deep. It obviously takes days and energy to get to know all of it. Most people will spend a couple of days on the South Rim but for the more adventurous it is possible to ride a mule or hike down to Phantom Ranch, but be prepared for extreme heat – 100 degrees is nothing down here. There are also rafting trips through the Canyon and helicopter rides over it and of course the amazing skywalk.
Yellowstone National Park known by hundreds of children as the home of Yogi Bear – or was that Jellystone? Yellowstone is famous for its geysers, Old Faithful being the best known, but also for its wolves, buffalo, bears, spectacular walking, rivers and canyons. Do allow yourselves at least two nights in the park, three or four is better as particularly during the summer months the park is crowded and driving is slow.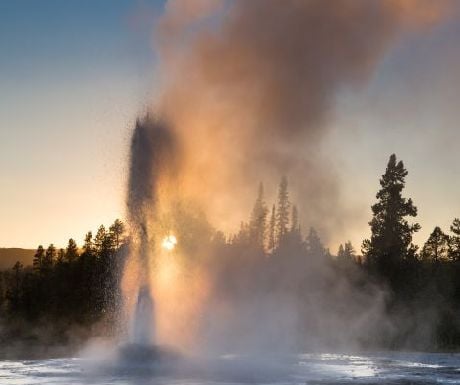 Y may stand for Yellowstone but it also stands for Yosemite, perhaps my favourite of all the parks. I was first introduced to it by the photographs of Ansel Adams and his gallery is still one of the highlights of any visit to the park.  Like so many of the National parks, the variety is staggering.  From great granite cliffs to deep ravines and rivers and enormous trees, Yosemite has it all but when there do not forget to visit Sequoia and Kings Canyon.  They are less well known and therefore less crowded.
Pinnacles National Park was only created in 2013 and got its status largely due to its condor recovery programme.  About 2 hours south of San Francisco it really is a hidden gem.  Easily accessible from Highway 101 and although small has over 30 hiking trails past volcanic remants, through forests and green valleys and of course you might spot a condor which are so huge they make eagles look small.
Choosing which of the Utah parks to include in this list is impossible.  How can you not want to visit the Arches, Zion or Monument Valley?  I chose Bryce for no good reason over the others but it is absolutely spectacular and not too far from Zion so you can tick two off the list.  The colours are phenomenal and the rock formations just have to be seen to be believed. You spend your time saying, how CAN that still be standing?
Most of the parks I have mentioned have been in or towards the west.  However, do not forget the east or indeed the north. Acadia National Park in Maine is totally different surrounded as it is by the ocean.  Fabulous at any time of year but it is at its best in the fall when the colours can be almost as red as Bryce. Combine this with Boston National Historic Park for a very varied holiday.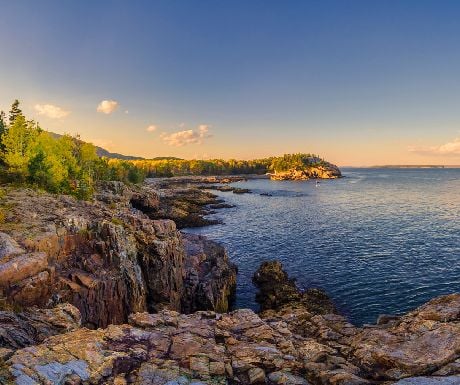 In Alaska, wildlife abounds whether you are in Glacier, Katmai or the vast stretches of Denali you are likely to see bears, wolves, moose and on the coast any number of whales and glaciers. Alaska is the largest US state, has its highest mountain and I suspect Denali at 6 million acres is probably the largest of the US parks.  Everything is big in Alaska including the appetite of the bears.
Sandra Potter is Founder of Frontier Travel.
If you would like to be a guest blogger on A Luxury Travel Blog in order to raise your profile, please contact us.