With Spring in the air in Rome, now is the perfect time to get outside and explore. Rome's open air piazzas are not the only place in the city to congregate and enjoy la dolce vita. One of our favourites is the city's English landscape garden, Villa Borghese, a popular city park destination for people watching and getting fresh air as well as a bit of culture. Comprised of 150 acres and behind the Spanish Steps, Villa Borghese is a miniature forested city containing several museums and a few restaurants.
In addition to the Villa Borghese which is Rome's most well known park, here are a few more suggestions to find the combination of what best defines Italy, archaeology and nature.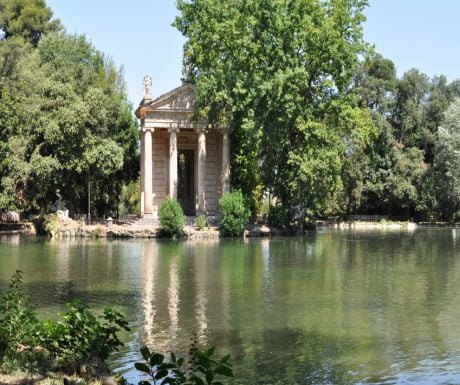 Monster's Grove in Bomarzo
The most unique achievement of 16th century landscape designer Pirro Ligorio, the park of the monsters in Bomarzo has no comparison. It is made of larger than life-size playful sculptures carved directly into the bedrock, including portals that open through a creature's mouth. Head just an hour outside Rome to be baffled by one nobleman's reaction to and rebellion against the precision of earlier gardens from Italy's Renaissance designs. The monster's park is a true diversion from classical and traditional forms and is like an amusement park using nature as it's building blocks.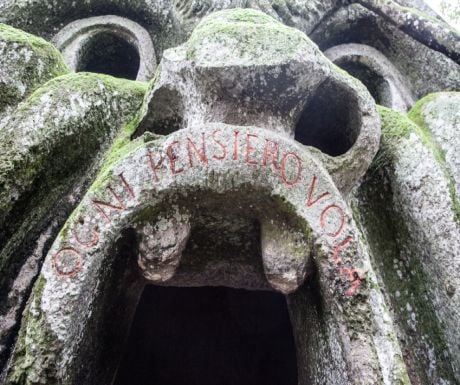 The Appian Way Park
Covering an area of 8,000 acres, the Appian Way park has no shortage of opportunities for things to see and do. Built around ancient Rome's earliest and most strategic road, the Via Appia, it includes the Aqueduct Park and Caffarella park and the Christian catacombs. In a city already known for its history, it is Rome's most historic place. In the Aqueduct Park it is possible to witness over 100 arches of 2 of Rome's ancient aqueducts and drink directly from the Egeria spring. Other historic sites include the catacomb of San Callisto to see hundreds of underground Christian burial places, as well as ruins of several illustrious historic figures' villas, baths, and grandiose tombs. The Caffarella park is a great place to bike ride and picnic and reach the original paving of the Via Appia dating back to 300 B.C.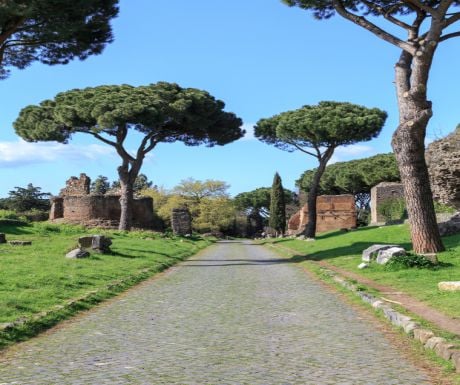 Rome's Rose Garden – Roseto Communale
Located on an ancient temple dedicated to Flora, the goddess of flowers and springtime, Rome's rose garden is home to over 1,000 varieties of delectable roses from around the world. Located in the heart of Rome near the Aventine Hill, it is also the site of an important rose competition every year in May dating back to the 1930's. Roses of various colors and species, including hybrid varieties compete in a variety of categories for an international jury of diverse professionals.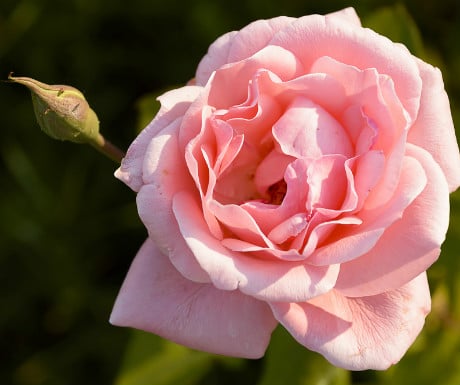 The Orange Garden – Savello Park
Located on Rome's historic Aventine Hill surrounded by aristocratic homes, the Orange garden offers one of most spectacular views of the city. Full of bitter orange trees, the garden looks out onto St. Peter's dome, the Victor Emmanuel monument and the Tiber River winding through the entire historic center of the city. Nearby is one of Rome's most hidden treasures, a secret garden behind a key-hole to the residence of the headmaster of the Sovereign Military Order to the Knights of Malta. Have a local take you!
Villa Pamphili
The largest landscaped public park in Rome, Villa Pamphili dates back to the 17th century. Located just outside the city walls at Porta San Pancrazio on the Janiculum hill, the landscape extends for hundreds of acres offering unlimited space for picnic-ing, small scale soccer and volleyball matches, and long stretches of panoramic pathways for biking and strolling.
Villa Lante
While the 16th century gardens of Villa D'Este in Tivoli are the most well known Renaissance garden closest to Rome, the precise landscape and floral arrangements of Villa Lante in Bagnaia are often overlooked. It is the best example of precise geometric design remaining in Italy, a paradigm that influenced renowned gardens and landscape design all over the world for following centuries. After being destroyed by allied bombings during the second world war, the gardens have been fully restored and are back to their original splendor; recently opened to the public and just an 1.5 hour drive from Rome.
Images #4 and #6: Shutterstock
Greg Grant is Owner of Hosted Villas.
If you would like to be a guest blogger on A Luxury Travel Blog in order to raise your profile, please contact us.