Travel and music goes hand in hand. Music has the power to motivate us to pack up our bags and catch a plane and keeps us company as our boat sets sail for new cultures, experiences and adventures. Whether you're looking for a road trip playlist for the car or some familiar tunes to keep you company while traveling, music invigorates our travel senses, helps pass the time between destinations, and brings us back to the amazing trips we take.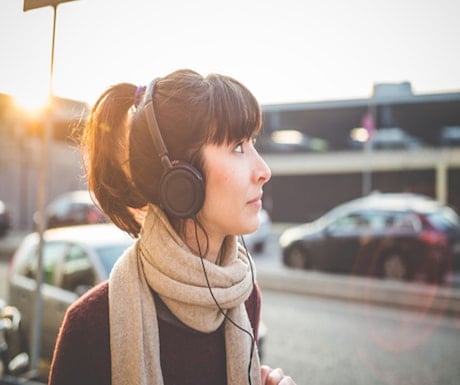 Here's our list of the top travel song classics from before 1980 for your next adventure:
Istanbul (Not Constantinople)
History fans and travelers alike will get a kick out of this 1953 gold-record song. The band They Might Be Giants humorously educates listeners on the renaming of the ancient city of Constantinople, whose name was officially changed to Istanbul in 1930. Whatever you call the city, this tune will lift your spirits as you set off on your next adventure.
Hotel California
Slow, steady, rhythmic, and perfect for playing air guitar by yourself or belting out the lyrics with a travel buddy as you zip down the road. The Eagles' Grammy award-winning hit is well known and well-loved by many. While it may be California-specific, it's still great for any place or culture you're headed to experience.
New York, New York
Originally the theme song for Martin Scorsese's film of the same name, Frank Sinatra recorded his rendition in 1979. More than three decades later, this song still inspires listeners around the world to travel to the Big Apple.
L.A. Woman
This title track from American rock band the Doors is one of the last songs to feature vocalist Jim Morrison before his death in 1971. Whether or not you're L.A.-bound, this classic song makes the perfect addition to any travel soundtrack.
Viva Las Vegas
If you're heading to Sin City, get ready to have a "swinging time" with this classic Elvis song.
Jet Airliner
Written by Paul Pena and made famous by Steve Miller Band, this funky classic rock song is the perfect pick-me-up to get you in the mood for your next adventure.
Truckin'
You don't have to be a truck driver to enjoy the rhythmic funk of this Grateful Dead tune. This classic song by the psychedelic rockers is great for grooving along any countryside your journey takes you.
Love Boat
Jack Jones' 1979 single prompts you to "set a course for adventure" and indulge your love for travel. Take the advice of this disco-infused television theme song and hop aboard your own boat bound for new sites.
Come Fly With Me
No travel adventure would be complete without Ol' Blue Eyes, and this tune adds a little sophistication and nostalgia to your journey. Let Frank Sinatra croon you into the sky and straight into your next voyage.
London Calling
Listen to this 1979 song by British punk rock band the Clash as you tour the historic streets of England's capital, catching sight of Big Ben and Buckingham Palace before breaking for tea time.
Cities
The original fast-paced and funky version by Talking Heads will have you grooving wherever you go. Also check out the smooth, chill cover by rock band PHISH for a more mellow sound track as you "find yourself a city to live in."
America
There aren't many songs better to put you in the mood to catch a plane, train, or automobile. Simon and Garfunkel will forever remind you to go "look for America" with this hum along tune. It's not always about where you're going on your trip but sometimes what you see on the way.
Sailing
Unwind with Rod Stewart's 1975 international hit. The song opens with a slow acoustic refrain that helps you relax en route to your next destination.
Leaving on a Jet Plane
John Denver's epic classic has been covered by just about everyone and really gets you into the travel mood. Whether you're leaving your loved ones behind for now or bringing them with you on your journey this tune will always be the best song to listen to as your flight leaves the runway. Sit back and let John Denver serenade you as you leave on your next great adventure.
Ramble On
Led Zeppelin's 1969 song alternates between soft verse lines and energetic refrains on the electric guitar. You'll want to grab your friends, hop in a convertible, and jam out as you head out to see what the world's got in store for you today.
Midnight Train to Georgia
When your travels leave you tired and drained, prepare for the comforts of home with this 1973 classic by Gladys Knight & The Pips.
Lars Condor is the Managing Director of Passport Premiere.
If you would like to be a guest blogger on A Luxury Travel Blog in order to raise your profile, please contact us.