Few people are aware of a city which is quintessentially Indian, Jaipur. The capital and the largest city of the state of Rajasthan, it's also known as the Pink City of India, and it offers visitors a wealth of architectural, cultural and foodie delights. Jaipur earned its moniker the "Pink City" because it was built, literally, on the bedrock of pink sandstone which changes shade depending on the sun's position in the sky. There are innumerable ways to familiarise yourself with this wonderful city. Options abound.
1. The Pink City
Jaipur certainly is pink.  Even the unforgiving midday sun casts a rich red hue as it heats the stone. Not surprisingly, the city takes on a stunning beauty at sunrise and sunset. It's at this time of day that you should give yourself over to navigating the streets, experiencing the history, while weaving past the inhabitants, the rickshaws and tuk tuks, the motorbikes (Bajaj bikes most likely), the sacred cows, the not-so-sacred pigs and the occasional monkey.
2. The Palace of the Winds
The Hawa Mahal is an architectural marvel, a fanciful blend of red sandstone shaped like a honeycomb pyramid. Intricately decorated, each window "jharokha" ornamented with elaborate latticework. The high screen wall was created so that ladies of the court could observe street festivals and yet remain unseen by the revellers.
3. Indulge in the city palace 
Not so much a palace as a series of magnificent residences, the city palace has a history dating back to 1729. It comprises of the Chandra Mahal and Mubarak Mahal palaces which incorporate courtyards, gardens and other buildings. I particularly enjoyed the Armoury, marvelling in every detail of the ceremonial weapons' craftsmanship, as well as the Mubarak Mahal, the 'Auspicious Palace', which is an unsurpassed fusion of the Islamic, Rajput and European architectural styles.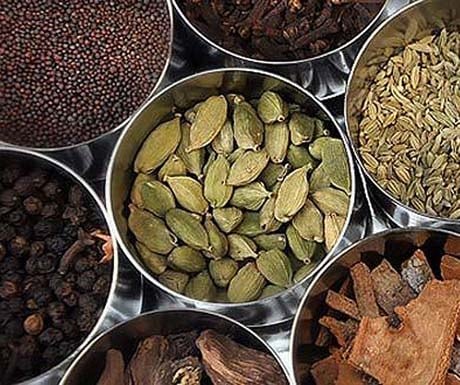 4. Dinner with members of the royal family
Experience Travel Group can arrange a dinner with descendents of a royal family for you. The Sai Niwas prepare a splendid meal for guests to enjoy and there's even a cooking lesson beforehand, so you can learn how to create traditional family cuisine yourself. Enjoy mouth-watering food while all the while discussing the city's rich history and the vagaries of modern life.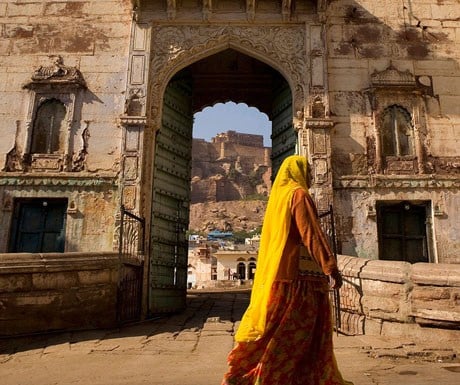 5. Relax on a heritage walk
Explore Jaipur's old town with an expert local guide and discover delicious street food, beautiful craft shops and antique stores. It's an illuminating chance to experience the way of life in this bustling city and get a better understand of how its history has shaped the culture today.
6. Exploring the history of Jaipur
The Albert Hall was built, unsurprisingly, during colonial times. It is an impressive example of colonial architecture, fusing European, Indian and Islamic styles into one. Within its elaborate walls you'll find the story of the city.
7. Sunrise in Jaipur
A morning cycle is a great way to experience a city. It allows for an unmatched perspective, just as the city and its inhabitants awake. We stopped off at street food stalls regularly, whether for a refreshing lassi or sweet chai with the locals, or a tactical break at a tiny bakery for sweet treats and an energy boost. We also visited a lively and colourful market with a Hindu temple dedicated to Lord Krishna; it was a fantastic, immersive experience.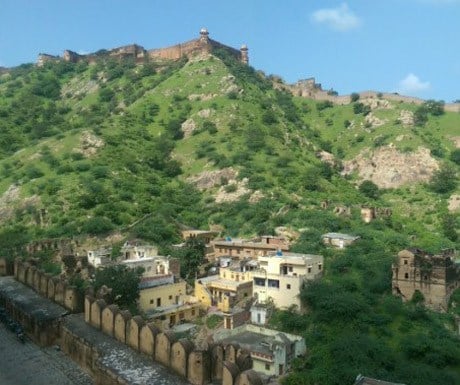 8. The indomitable hill forts
Joined by a local guide, you can journey out to rural hill forts near Jaipur. Travelling from village to village, you'll visit beautiful Hindu temples along the way as well as meet Rajasthani farmers and hear of their lives. I met one who was worried that a leopard someone had supposedly spotted could endanger his oxen! Finish up at Kuntil Garh Fort, a property frozen in time with beautiful views of the countless forts that characterise Rajasthan.
Sam Clark is CEO at Experience Travel Group.
If you would like to be a guest blogger on A Luxury Travel Blog in order to raise your profile, please contact us.