By
James Bell
on May 04, 2017 in
Africa
,
Asia
,
British Virgin Islands
,
Caribbean
,
Leisure Travel
,
Maldives
,
Mozambique
,
Oceania
,
Pacific Islands
,
Regions
,
South Africa
,
Speciality Travel
,
Sri Lanka
,
Thailand
Twenty-five years is an incredible milestone that should be acknowledged in every marriage. You've put a lot of time, patience and love into your marriage, so it's about time you both treated yourselves to a well-earned celebration holiday! This is your opportunity to reminisce about the wonderful moments in your relationship, appreciate everything you have both been through and accomplished throughout the years.
The couples that can look back on their lives from a twenty-five- year-old ship are few and far between and should be celebrated in the most grandiose of ways. Continue your journey together and start a new chapter. It's time to plan that once in a lifetime trip that you have been keeping tucked up your sleeves for an auspicious occasion… You can even spruce things up with a renewal of your wedding vows, to make your celebration even more memorable! Here are five of the most unforgettable holidays that should be on the bucket list for any silver wedding anniversary.
1. The Maldives and Sri Lanka
Unrivalled luxury, palm fringed picturesque white sand beaches and turquoise waters as far as the eye can see… there is nowhere in the world that does castaway desert islands better than the Maldives! Exceed your highest fantasy-island expectations and splash out on a candlelit dinner on your own private sandbank in the middle of the Indian Ocean. Pair your stay with a visit to neighbouring Sri Lanka for a dose of colour, culture and epic scenery. Spend your days exploring the cultural triangle, cycling through local villages, discovering the breath-taking national parks and meeting the local elephants.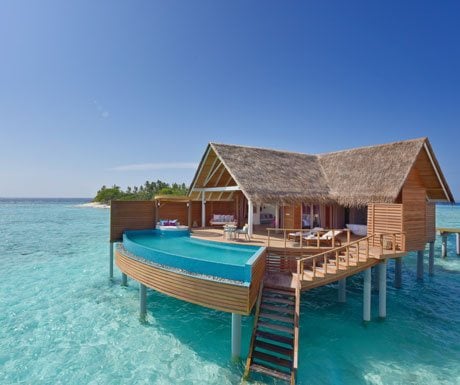 2. Island hopping in French Polynesia
If you are after a laid back beach-based holiday but worried about being marooned in one place, an island-hopping adventure is an excellent alternative. The enchanting islands of French Polynesia, otherwise known as the last Paradise on Earth, lend themselves perfectly to a quintessential South Pacific island hopping experience. For pure Polynesian perfection, our favourite islets include Moorea, Bora Bora, Taha'a, Tikehau and Rangiroa!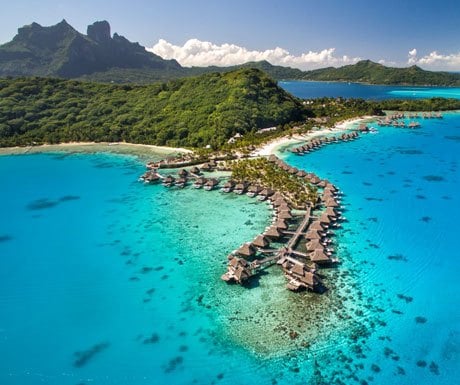 3. Thailand
A melting pot of rich culture, spectacular scenery and dramatic coastlines, there is so much to be discovered in Thailand. Explore Thailand's spiritual heritage in the Golden Triangle and the ancient city of Chiang Mai, with its splendid stupas, saffron-robed monks and luscious jungle. Then kick back and relax with a stay in one of Thailand';s most awe-inspiring coastal regions – whatever time of year you are looking to travel, there will be a beach swathed in sunshine, waiting your arrival.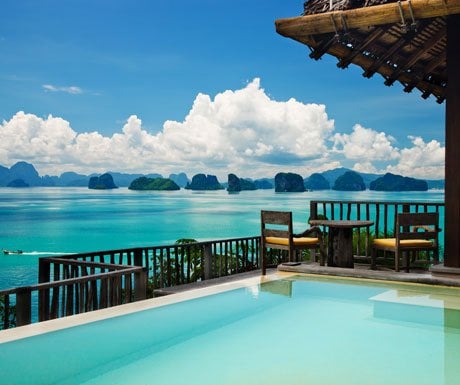 4. Safari and beach in South Africa and Mozambique
The nostalgia and original spirit of safari takes me back to a golden era of romance. Epitomised by its endless horizons, the sheer abundance of wildlife, vast open plains and early dawn choruses of birdsong and lion roars, Africa is everything you imagine it to be and more. Spend an exquisite few days on an enthralling safari in South Africa, then let the beach bring you gently back to reality in a haze of delicious spice island romance in Zanzibar.
5. Sail and stay in the British Virgin Islands
Relatively remote (only accessible via a flight from Antigua and Barbados) the British Virgin Islands feel like an idyllic secret to those who are lucky enough visit. Home to some of the world's most beautiful hideaways, the possibilities for adventure are endless in this treasure trove of 60 paradise islands. Sail through the archipelago and discover the hidden gems of the Caribbean…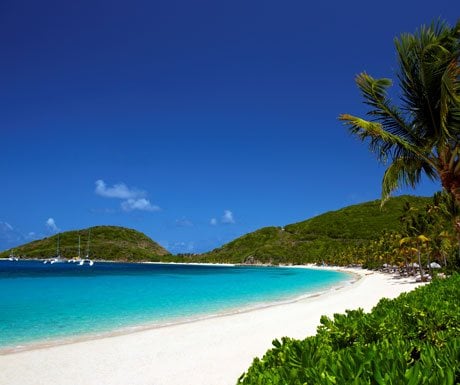 James Bell is Managing Director at The Turquoise Holiday Company.
If you would like to be a guest blogger on A Luxury Travel Blog in order to raise your profile, please contact us.