10 exceptional wildlife experiences in Latin America
It doesn't matter what type of holiday or trip you are looking for; Latin America has something to offer everyone. There are idyllic beaches, fascinating historical sites, exciting adventurous activities, off-the-scale luxury hotels and award-winning restaurants to name but a few. However, if you are interested in wildlife, the options are endless. From sweeping mountainous valleys, to coral reefs and thick rainforests to some of the driest deserts in the world, this unique continent has an incredible array of habitats that support an even more astounding concentration of wildlife. Take a look at our recommendations for the best wildlife experiences;
1. Birdwatching in Colombia
With just under 2000 species of bird, there is no other country in the world which has as many bird species as Colombia. The variety is spectacular, colourful and unique – much like the country itself. Now, it is possible to visit this incredible part of the world in luxury, and enjoy areas such as the 'Coffee Zone', Tayrona National Park, the Tatacoa Desert and the Guajira coastline in style – all of which offer an abundance of birds and other wildlife.
Recommended place to stay: Hacienda San Jose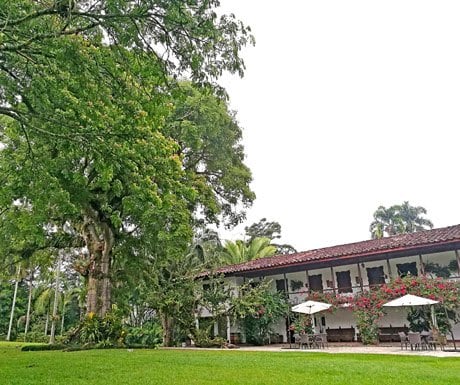 2. Watching bears in Peru
The spectacled bear of South America is one of the rarest bear species in the world – second only to the giant panda of Asia. This shy and solitary creature is not easy to spot, as they live far out in the forests of the Andes mountains and rarely stray close to human settlements. However, recently, there has been an increase in the number of bears being spotted at Machu Picchu – Peru's most popular tourist attraction. With a selection of luxury hotels now close to this UNESCO World Heritage site, why not take a visit to the historic ruins and keep your fingers crossed for a glimpse of this enigmatic bear.
Recommended place to stay: Inkaterra Machu Picchu Pueblo
3. Snorkelling and scuba diving in Fernando de Noronha
Latin America is not widely known for scuba diving sites, but the small archipelago of islands off the coast line of Brazil are fast becoming one of the best in the world. This jewel in the Atlantic Ocean is another of Latin America's UNESCO World Heritage sites, and also boasts one of the most beautiful beaches in the world – Baia do Sancho. Visitors to this paradise who wish to dive or snorkel can expect to see spinner dolphins, turtles, rays, groupers, huge shoals of multicoloured fish, various corals plus nurse, reef and lemon sharks.
Recommended place to stay: Pousada Maravilha
4. Whale watching on the Valdes Peninsula
Argentina certainly isn't at the top of the list when people think of whale watching, however, it is one of the best places in the world to see southern right whales. Every year hundreds of these gentle giants migrate up the coast to nurse their young in the shallow bays here, making it possible to see these wonderful creatures from the beach! In addition, the peninsula is also home to pods of orca, who prey on the pups from the many sealion colonies along the shores.
Recommended place to stay: Hotel Territorio
5. Penguin spotting in Antarctica
The 17 species of penguins that we share our world with can all be found in the southern hemisphere. A
luxury cruise
to Antarctica and the surrounding islands of the Falklands and South Georgia will allow visitors to spot some of these charming and charismatic birds at very close quarters. Of course, there's not only penguins to be seen in this remote and unspoilt wilderness, there are also whales, dolphins, seals and plenty of airbourne birds to keep any wildlife enthusiast happy.
Recommended luxury cruise: National Geographic Orion
6. The Amazon Rainforest
Arguably the continent's most famous natural wonder and one of the most biologically diverse regions on earth, the Amazon rainforest needs no introduction. Spanning across 9 countries, there are many different options for visitors. There are hundreds upon thousands of species to spot here, including some unusual species such as poison arrow frogs, tapir, ocelot, arapaima, tarantula, caiman and many species of parrot. In recent years the standard of accommodation has increased dramatically and it is now one of the most sought-after luxury holidays.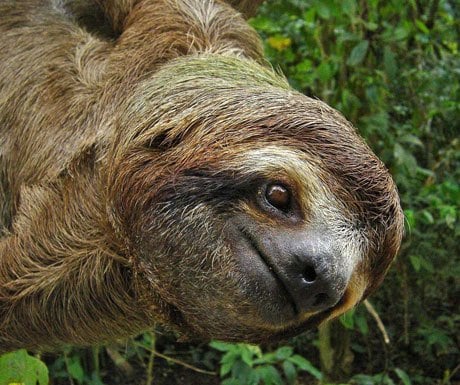 Recommended lodge: Juma Amazon Lodge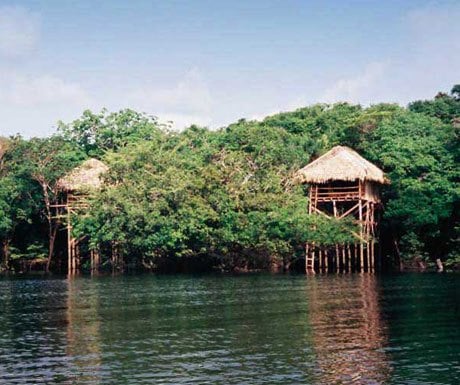 7. Costa Rica
It's very hard to pin point a single place to visit when it comes to Costa Rica and areas in which to see wildlife. The whole country is small than Lake Michigan in the
USA
, yet it holds a mind-boggling 5% of the worlds biodiversity. Due to its tiny size, it is an extremely easy place to travel around, and if you have 2 weeks to spare, there are plenty of opportunities to see a wide range of animals and birds. Some of the best wildlife encounters include humpback whales, nesting sea turtles, hundreds of colourful butterflies, sleeping sloths and the elusive but beautiful quetzal.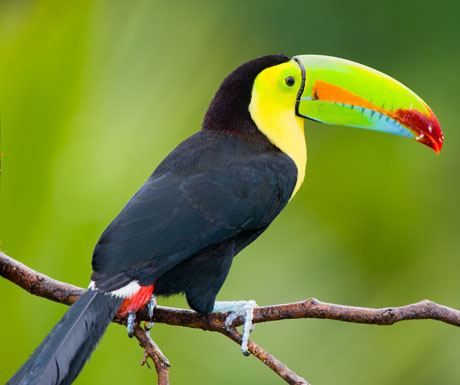 Recommended places to stay: El Mangroove
8. Jaguar safari in the Pantanal
For those who wish to see a truly majestic creature up close, look no further than a jaguar safari in the Pantanal wetlands of Brazil. A boat trip downriver will get you within a stone's throw of this impressive big cat, an experience that is not easily forgotten. Between July and October jaguar can be frequently seen along the river bank, along with other wildlife including capybara, caiman, tapir, giant anteaters and hundreds of bird species. Seeing this wildlife bonanza should absolutely be on your travel bucket list.
Recommended places to stay: Caiman Ecolodge
9. Puma tracking in Torres del Paine National Park
If you want to continue the big cat theme, you could head to the southern cone of South America and take a trip to Torres del Paine National Park in Chile. If you can manage to drag your eyes away from the breath-taking scenery, this pretty part of the world is also home to puma. This shy cat, which feeds on guanaco (the wild cousin of the llama), is notoriously hard to spot – but a real treat for wildlife enthusiasts could be to take part in the new puma tracking itineraries that some hotels offer. Living alongside the puma's which call this remote landscape home, are other interesting species such as grey fox, huemel deer, rhea, skunks and armadillo.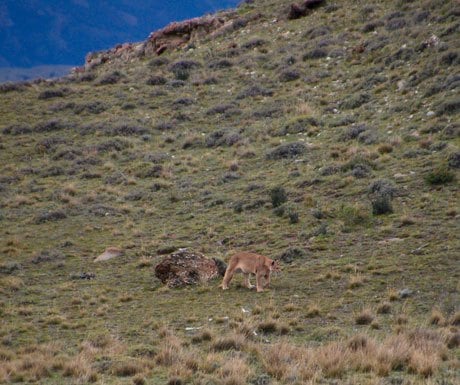 Recommended luxury hotel: Tierra Patagonia
10. A luxury cruise in the Galapagos Islands
Last, but certainly not least, the Galapagos Islands are a timeless classic for anyone wishing to see a multitude of bird and animal species on land, in the sea and in the skies. This collection of islands is home to some of the rarest and most unusual creatures on earth, and what better way to witness this spectacle than on a luxury cruise? Many yachts offer visitors a once-in-a-lifetime liveaboard experience which will allow guests to see famous residents such as blue footed boobies, marine iguanas and giant tortoises.
Recommended luxury yacht: Sea Star Journey
Simon Williams is Director of Humboldt Travel. Humboldt Travel is a luxury travel company specialising in tailor made holidays to Latin America.
If you would like to be a guest blogger on A Luxury Travel Blog in order to raise your profile, please contact us.
Did you enjoy this article?
Receive similar content direct to your inbox.