With a 97% rate of endemism among reptiles and land mammals, and the highest reef fish biomass in the world, all stretching across an area only slightly larger than Denmark, the single greatest risk of visiting the Galapagos Islands is simply becoming overwhelmed by all of the options.
A successful Galapagos adventure is one that perfectly balances all of this potential with your interests; however, the enormous variety of touring companies operating in the islands can quickly muddle your planning. There are a few suggestions below to ensure that your trip is perfect, taking you on adventures you never dreamed of.
Choosing your travel method
Determining how you will travel between the Galapagos Islands is one of the most important steps to enjoying a well-balanced adventure in the archipelago. Multi-guided cruises allow visitors to become completely engulfed in the Galapagos experience.
It is important to choose an option that allows you to see as many visitor sites as possible and with that, a greater number of the world-renowned animals that the Galapagos boasts. Not all boats operating in the Galapagos Islands have access to every visitor site. Imagine stepping foot onto your vessel after months of anticipation and suddenly being told you're not going to see the dazzling color of the Galapagos flamingo! Expedition vessels have more extensive and exclusive access to visitor sites, thus offering greater opportunities to see the very animals that you have been waiting a lifetime to see, from the diminutive Galapagos penguin to the peculiar flightless cormorant.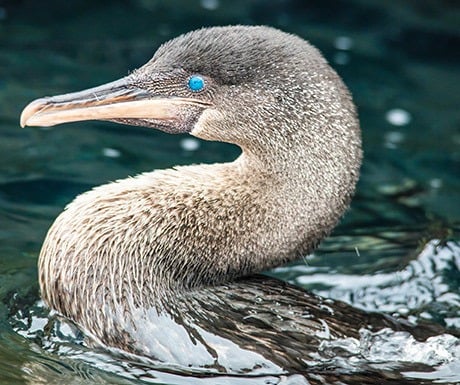 The tour itinerary is equally important. Choosing a highly experienced tour company is absolutely critical to your Galapagos vacation – they provide more comprehensive and well-balanced itineraries that visit the best islands and visitor sites, personally chosen by naturalists because of the wildlife and other treasures they hold.
Don't be fooled into thinking that day trips offer a greater level of independence. Multi-guided cruises give visitors just the right amount of flexibility to meet their needs while providing enough structure to receive the guidance and knowledge necessary to truly appreciate the Galapagos. The experience offered by day trips is sometimes hampered by a lack of organization and the knowledge that experienced and high-quality touring companies provide. Furthermore, park regulations state that a guide must accompany visitors at all times while within the park boundaries, so you may as well make sure it's a good one!
Deciding what you want to see
When it comes to choosing where you want to go in the archipelago, you first need to decide what you want to see. Expedition vessels have the benefit of offering multiple itineraries of varying lengths, providing well-balanced adventures that are carefully aligned with your personal expectations. Tourists often visit the Galapagos with specific animals and sites they want to see, whether that's the Galapagos tortoise they learned about in their sixth grade biology class or Pinnacle Rock, which appears in the movie "Master and Commander". However, many iconic Galapagos species can only be seen at specific visitor sites – for example the Christmas iguana only lives on Española Island – so choosing a high-quality and comprehensive tour based on what you want to see is vital.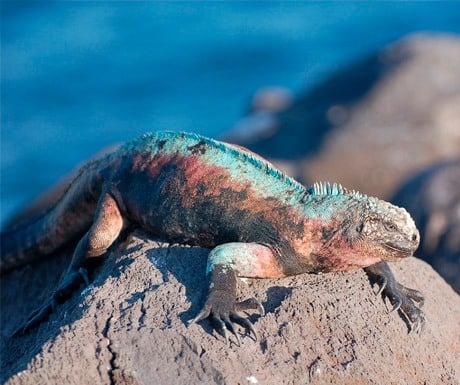 Plant and animal life in the Galapagos Islands have earned global fame and broken numerous records. The Galapagos Islands doubtlessly hold the potential to far exceed your expectations; however, a lack of organization can waste precious time during your vacation. Choose wisely when planning your trip so that you leave the islands with all of your curiosities satisfied and questions answered.
Adrián Peñafiel is Corporate Commercial Vice-President at Metropolitan Touring.
If you would like to be a guest blogger on A Luxury Travel Blog in order to raise your profile, please contact us.