Brimming with some of the finest wildlife spectacles on Earth and famous for the Okavango Delta, Botswana is pretty high up on many people's 'must visit' list. Home to some of the world's most pristine wilderness areas, Botswana boasts waterways, national parks, private reserves and cultures that are begging to be explored – and sometimes a standard game drive vehicle just won't cut it!
Mokoro
One of the main reasons for heading out to Botswana is to enjoy the tranquillity offered by the Okavango Delta. The yearly floods seep in from northern Angola over the course of a few months, transforming dry pockets into a glistening paradise! Driving around these areas can become impossible, but even where you can still traverse on dry land you don't get to really feel the peace of the water. Meandering through the flooded waterways on a mokoro is one of the most relaxing ways to experience your surrounds. As high grass gently sweeps past you, take a moment to appreciate the sight of tiny reed frogs, insects and waterlilies, while the only sounds are the calls of fish eagles and lapping floodwater.
Helicopter flights
From water level on a mokoro to great heights in a chopper, varying your position while on safari is a great way to gain different perspectives – and the opportunities for some excellent photography are vast! In general, Botswana is a very flat country, which is why it takes so long for the floodwaters to arrive. Although the scenery is breathtakingly beautiful, it is on rare occasions that you will reach a vantage point high enough to take in the expanses of bush, woodland, water and plains that are all around you. Take a scenic flight in a helicopter go with the 'doors off' option if you're feeling brave! And be prepared to be simply blown away by the unadulterated beauty of this country. There is no better way to truly appreciate the enormity of the Delta and the flood that quenches it.
Speed boating
Trade in the peace and quiet of your mokoro for the rush only an engine can provide, and whizz through the channels instead! Speed boating injects a serious amount of fun into your trip. Your guide knows every twist and turn the flood has created, so sit back and (try to) relax as you explore corners you wouldnt have time to reach on a mokoro. Take a jumper, as that whipping wind can get a little chilly.
San Bushmen experience
The different cultures and traditions throughout Africa have cloaked the continent in mysteries and secrets for years, so take the opportunity to feed your imagination with the San Bushmen. Largely hunter-gatherers, the San people are well known for their profound connection with the land and their in-depth knowledge of the natural world. Head out towards the Boteti River and the Makgadikgadi Pan to spend a few days exploring this region, and incorporate a walk with the Bushmen to learn how to cure nightmares with plants, make fire with nothing but two sticks, and hunt with a handcrafted bow and arrow.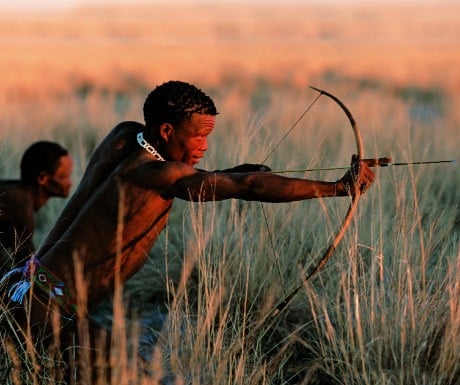 Game walks
Nothing beats getting out of the vehicle and experiencing the bush on foot. A safari can end up being rather sedentary, so heading off on a walk is a welcome breath of fresh air. This doesn't have to be a five-hour trek through the bush, as many properties will tailor the length of the walk to your preference. Additionally, safaris don't have to be about the BIG 5 all the time, so why not search for the Small 5 instead? Take a walk to learn more about your guide, the flora, the fauna, insects and birdlife, and enjoy the excitement of not knowing whats around the next corner!
Julian Carter-Manning is a Co-founder and MD at Yellow Zebra Safaris.
If you would like to be a guest blogger on A Luxury Travel Blog in order to raise your profile, please contact us.