By
Kim Robertson
on Jul 14, 2017 in
Asia
,
Australia
,
Canada
,
Central America
,
Costa Rica
,
Europe
,
Health & Safety
,
Iceland
,
North America
,
Oceania
,
Regions
,
Thailand
,
Travel Miscellany
,
Western Europe
Solo travel, particularly amongst females is on the rise. The world is so accessible nowadays, and there is always a new place or country to explore. Many tour operators are recognising this and there are now more options for single travellers than ever before with lots of small group options for like-minded travellers, but some still prefer to explore alone. Here are my picks for some of the safest places for solo travellers to explore.
In the land of fire and ice, defined by its dramatic landscape with volcanoes, geysers, hot springs, glaciers and lava fields, it is also a country where adventures abound. Try a spot of whale watching, see if you can catch a glimpse of the spectacular aurora borealis. Did you know that the capital city, Reykjavik runs on geothermal powerand is home to the majority of the countrys population? It has also currently tackling the gender pay gap and could soon introduce the worlds toughest employment law.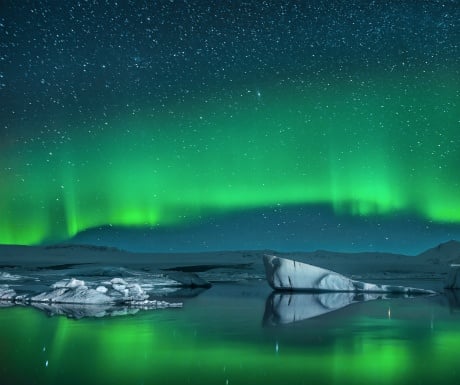 Canada
Safe, scenic, teaming with wildlife, friendly towns and cities, and home to some of the most spectacular winter scenery you will ever feast your eyes on Canada is a great choice, particularly for the active traveller looking to keep themselves busy with endless possibilities to explore and try something new. How about one of the most scenic train journies in the world on the Rocky Mountaineer? A spot of skiing in the some of the best ski resorts in the world, or thedrama and excitment of the Calgary Stampeed?
Costa Rica
Costa Rica, one of the most bio diverse and colourful countries in South America, could also be classed as the capital of adventure. You are likely to spend most of your time here outdoors exploring, enjoying the scenery, soaking up the sun, and getting back in touch with nature. Explore rainforest, volcanoes and hot springs, try zip lining, hiking, kayaking just to name a few. Visit the jungle to see spider monkeys and quetzal birds. This is also one of (if not the most) safest countries to visit in Central America, filled with expats and wandering souls.
Thailand
Known to most as the land of smiles, Thailand has been dubbed to have the happiest people in the world residing there. Its impossible not to fall in love with Thailand. Its stunning soft sand beaches, temples, national parks, fantastic scuba diving and snorkelling, outdoor adventures, and FOOD, oh the food You will also find many solo travellers in Thailand so its a great choice if you want to meet new people and make friends on the road.
Australia, although one of the safest countries to travel to, it is however home to some of the worlds deadliest animals Australia is an adventure like no other. Its also a great choice for English speakers as you wont have to deal with a language barrier, and the people are very laid back/down to earth. Explore modern cities, visit the spiritual and cultural heart of the country at Uluru, a road trip or explore the islands off the east coast and visit one of the worlds natural wonders, the great barrier-reef.
Kim Robertson is Director at Your Way (Travel) Ltd.
If you would like to be a guest blogger on A Luxury Travel Blog in order to raise your profile, please contact us.