The island of Bali conjures up images of tropical beaches, majestic volcanos and lush natural beauty, once you escape from the congested streets of Denpasar and the busy tourist areas in the South, you really can find your very own slice of paradise on this popular Indonesian island. And for vegan travellers, or those wanting to sample some natural, healthy delights on their trip, some real treats await you.
Enjoy ocean front luxury at Puri Ganesha
The drive from the airport is breathtaking in parts and prepares you for arrival at this private beachfront estate in the North West of the island. Pass through the gates of Puri Ganesha and we are pretty certain you will never want to leave again.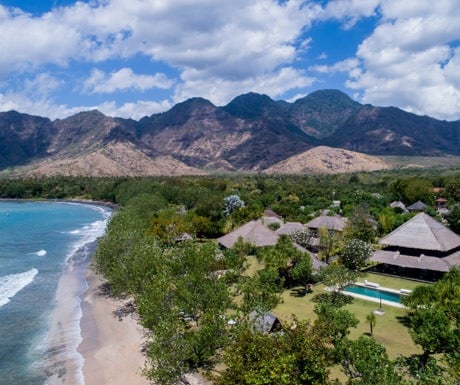 With just 4 villas, each with unique interiors, huge private pools and a sprawling lawn down to the ocean, this really is the perfect place to escape from it all. Turn off your phone, don't check your emails and ignore social media to ensure you make the very most of the peace and quiet at this very special resort.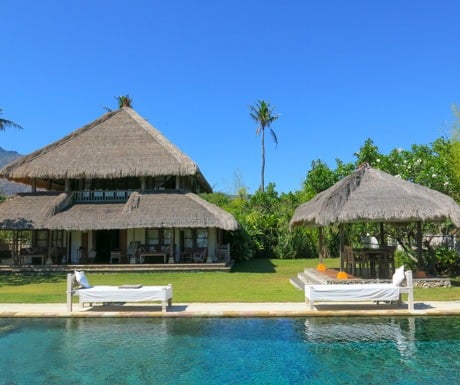 Choose to dine next to your pool, in-villa or head to the restaurant and prepare for your taste buds to be taken on an exciting adventure. The menu is filled with plant based culinary creations from cookbook author, food consultant and all round vegan raw food wizard, Diana von Cranach. Diana and her talented team are sure to serve you dish after dish of healthy plant based delights, full of local flavours and ingredients. It's an experience not to be missed. This kind of luxury retreat is truly one of a kind.
Experience 'Rawfully Good' Living Flavours
Guests at Puri Ganesha can choose from an ever changing daily selection of raw and healthy vegan creations using local produce. This innovative style of cuisine has been dubbed 'Rawfully Good', after the unique and informative cook book (and all round South East Asian raw food bible) published by Diana von Cranach in 2010.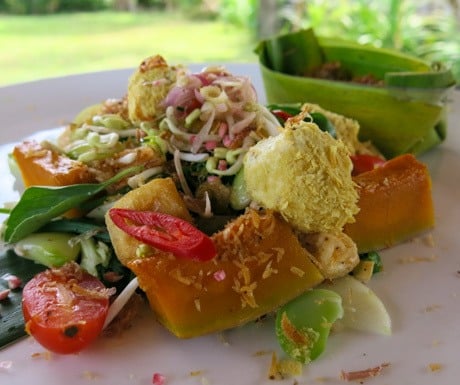 The book takes you on a South East Asian culinary adventure and the 'Rawfully Good' food on offer at Puri Ganesha does just the same. Expect to be delighted at the variety of flavours, textures and aromas that are presented by the team of talented chefs.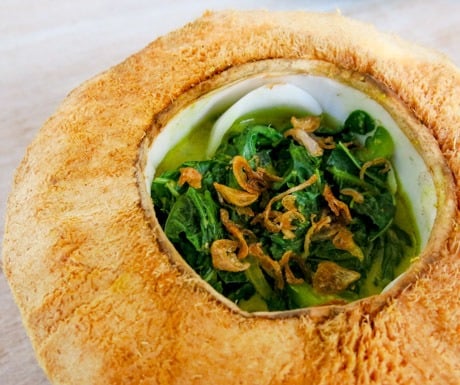 Try their take on a Gado-gado salad, a dish that has travelled around the world from Indonesia and can be found everywhere from street food carts to fine dining restaurants. The version of gado-gado salad served at Puri Ganesha takes this humble dish to the next level with perfectly cooked pumpkin, tofu, beans, cabbage and a heavenly nut cheese.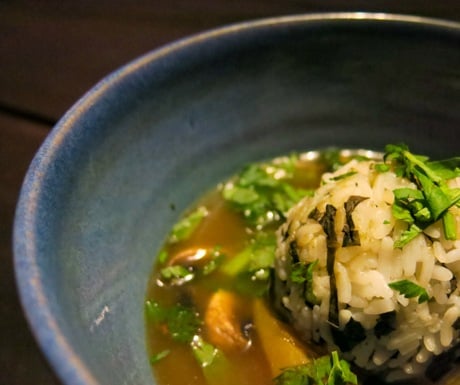 Prepare to be amazed and embrace the 'Rawfully Good' way of life as you enjoy everything from health boosting and flavour packed green soup served in a fresh coconut, to their version of Indonesian 'soto'. The light and delicate broth came complete with a hearty spinach and rice ball and was a dream to eat.
Diana has travelled the region (and further afield) extensively, offering her expertise and knowledge as a guest chef at some of the finest hotels in the world. She continues to create innovative menus for hotels and resort that wish to adopt a raw, vegan and healthy concept. Learn more about this cuisine by taking a cooking class in the beautiful open air cooking school, where you can learn from the professionals and create your very own culinary masterpieces.
Stay in the heart of Ubud at Alaya Resort Jembawan
Situated in central Ubud, Alaya Resort Jembawan offers guests the best of both worlds. Check in and enjoy spa treatments, join in with the yoga classes and make an appointment to visit the onsite Ayurvedic doctor or venture out and explore the multiple vegan wellness options on offer in Ubud, many of them within walking distance of the resort.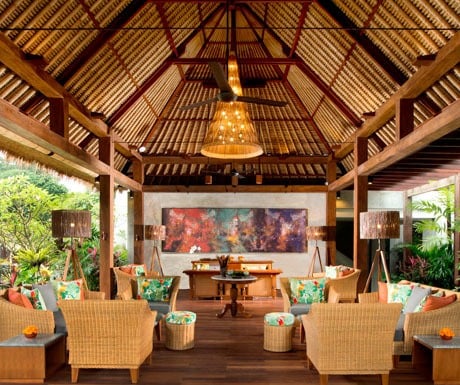 The open plan reception was bright and welcoming as was our 'Alaya Room' which was modern and stylish with an elegant floor standing bathtub and generous balcony with views across one of the two pools. Choose to have breakfast served on the balcony of your room and enjoy a selection of the vegan options served from their adjoining restaurant, Herb Library.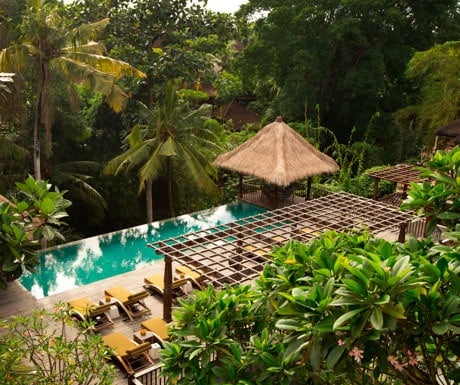 Dine on local specialities at Herb Library
Opened in December 2016, Herb Library offers an alternative dining experience in Ubud, using fresh and locally sourced ingredients to create a menu with multiple 'Herbivore' dishes. Vegan diners will be well catered for, as will non vegans who can choose from the 'Omnivore' dishes if the healthy and varied plant based cuisine doesn't take their fancy.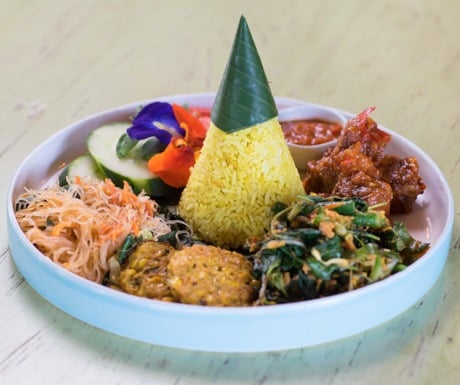 The food at Herb Library is never deep fried, doesn't contains palm oil or MSG and every dish is prepared fresh to order using the finest produce.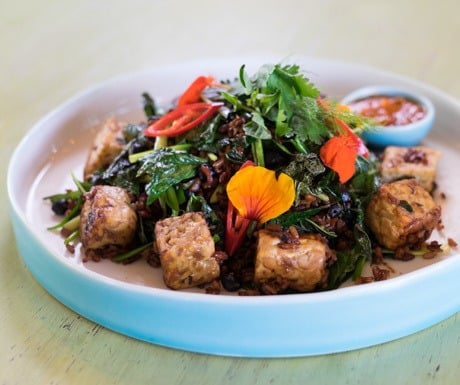 Breakfast includes Indonesian favourites, nasi kuning and tempeh goreng along with vegan pancakes or waffles and masala dosa. During the day choose from a menu including 'Coolest Salads, 'Simply Soups' and 'State of the Art Sandwiches' or select one of the local rice or noodle dishes which are all suitable for vegans.
Check into Bambu Indah, the unique eco resort
Bambu Indah has been welcoming guests to experience their unique eco resort since 2005, when eleven antique bridal homes were sourced in Java and brought to Bali where they were expertly restored, decorated and furnished with traditional artefacts from around the region (and further afield) to create unique holiday homes in a stunning location.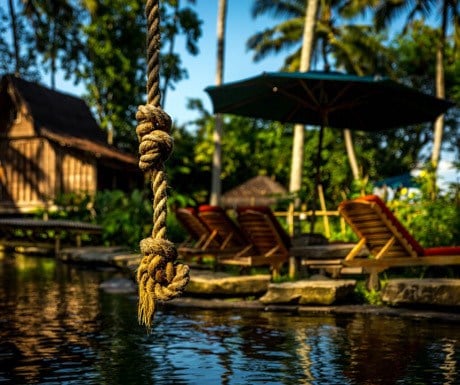 The brain child of long time Bali residents John and Cythia Hardy, Bambuh Indah is situated in a small village on the outskirts of Ubud. Benefitting from a tranquil jungle setting, including far reaching views across the rice fields, this resort has care for the environment at its core.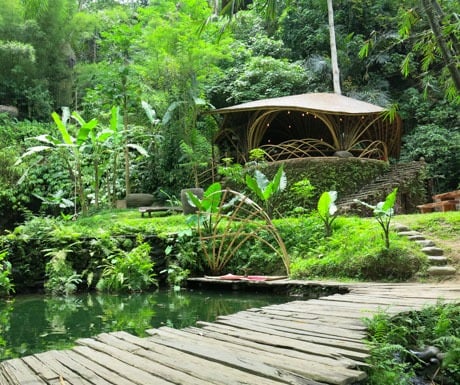 Guests can enjoy a 100% chemical free swimming pool that uses lava stones and vegetation to filter and oxygenate the water, dine on locally sourced produce including herbs, fruits and vegetables from the organic garden where natural fertilizers and compost made from organic waste are used and spend time relaxing in one of the incredible structures which are built from sustainable bamboo.
As you would expect the drinking water is filtered on site meaning no nasty plastic bottles, the bathroom amenities are from natural, organic sources and the resort recycles and composts all of its waste to lessen the impact on the environment.
Bambu Indah truly is an exemplary example of sustainable tourism.
Bali has long been a favourite island destination for luxury travellers and that looks to continue with exciting new luxury hotels, resorts and restaurants opening all of the time. The great news is that lovers of plant based, vegan and raw food need not miss out as is highlighted in our 5 vegan luxury experiences in Bali.
Paul Eyers is Founder of Vegan Food Quest.
If you would like to be a guest blogger on A Luxury Travel Blog in order to raise your profile, please contact us.