Ask the well-travelled, over a late-night drink, for their nomination for the world's favourite city and you'll be surprised how many back London. After another drink, some even start promoting dynamic London as The Capital of the World.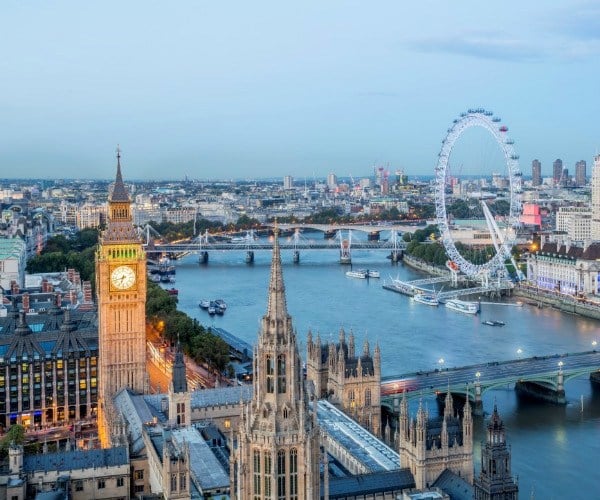 It's easy to put together an ABC claim for London: Adele, Boris bikes, Carnaby Street boutiques, Dickensian London, egg-and-bacon, Fashion Week, Greenwich Mean Time, Harrods, iconic images such as The Beatles crossing Abbey Road, Jermyn Street's stylish shirts, Kew Gardens, London Calling (from The Clash's thrashing back-catalogue), Monopoly boards exporting London's geography to the world, Notting Hill's multi-cultural carnival, opera at Covent Garden, picnics in Hyde Park, queueing for everything, Ralph McTell singing Streets of London, Saville Row suits, toast and marmalade, underdogs at Wimbledon's tennis fortnight, Virginia Woolf's literary Bloomsbury,  whelks, X-Rays on Harley Street, yawning on the late night underground,  Zoological Society London's pioneering animal conversation.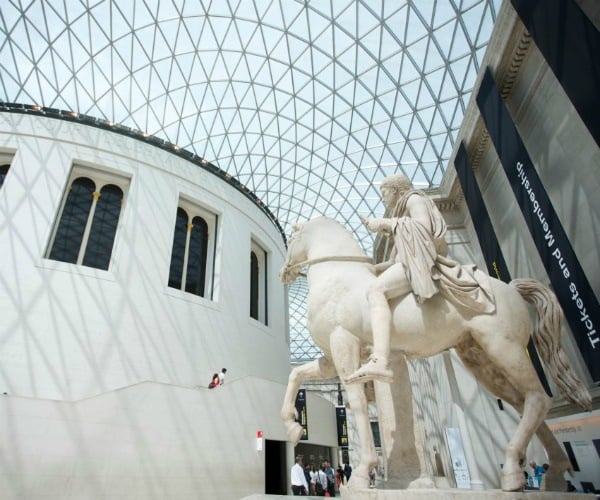 In truly British style London rarely wins. New York is arguably ahead as a Financial Centre. Los Angeles, Moscow and Paris boast higher numbers of museums. New York's Broadway exhibits more creativity than London Theatreland's obsession with safe musicals. Hong Kong's pristine MTR outperforms the London Underground. Paris' Michelin starred restaurants outnumber London's. Sydney's Opera House tickets are more prestigious than those for Covent Garden. Although London has the sporting Meccas of Lords, Twickenham and Wembley the home teams are usually beaten at sports that Britain gave to the world. But London is an all-rounder, consistently accumulating second, third and fourth places. They all add-up.
What London lacks in beaches and sunshine it makes up for in cosmopolitan fizz. More than half the children born in London have mothers originating from overseas. Artists, businesses, entrepreneurs and writers come to London to breathe in the diversity and throw off their intellectual shackles. Maybe London with its freedom of speech, thriving LGBT communities and patient liberalism really does provide the leadership to be crowned Capital of the World?
Almost everyone in the world aspires to a trip to London to click off the photographic cliches of Bearskins, Beefeaters, Big Ben, St.Paul's Cathedral, Trafalgar Square and Westminster Bridge. Throw in atmospheric early mist or fluttering pigeons or a mass of humanity or a Turner sunset and this city is so photogenic that anyone with a smart-phone can create Instagram Gold pics.
London's list of luxurious hotels: The Ritz, The Dorchester, The Savoy, The Langham, The Connaught and many others have hosted guest lists from heaven – and hell – as they made history. Lord Byron, The Romantics' wild child, stayed at Browns as did Robert Louis Stevenson and Oscar Wilde.
And London, developing from a boggy river crossing in the days of Roman Occupation, has castle-loads of history too. Moreover, it's a megapolis that shrewdly celebrates its history. Where else in the world would you find a house with two blue plaques: one celebrating George Frideric Handel's residence, the other Jimmi Hendrix's? Sadly, many intervening years prevented what could have been one of music's great duets. Even one of the disasters, The Great Fire of London in 1666, is commemorated at Pudding Lane.
Despite the Luftwaffe's blitz and the contemporary charge of property developers, London retains one of the great skylines of the world, particularly from one of the London Eye's cabins or from any of the restaurants' lining the Thames. For all the ridicule, The Shard almost enhances the view.
But London is more than just bricks and buildings. London, perhaps more than any other city has character, a distinctive self-deprecating sense of humour backed by the remnants of a stiff upper-lip. Londoner's stoic sense of humour can salvage a comic musical –  "Southern Fail" – out of the performance of what some call The Worst Train in the World, the 7.29 from Brighton to London Victoria.
Citizens of the world's dictatorships and republics head for the majestic grandeur of Buckingham Palace and The Crown Jewels, fascinated by a flourishing benign monarchy and all its ceremonial regalia, complete with crowns and thrones, seemingly surviving from a magical age of fairy tales. Moreover, there's a chance of glimpsing a member of the Royal Family around town: perhaps at London Fashion Week, a Cup Final at Wembley or a film premiere.
In a city where you are never more than half a dozen paces from a bottle of Heinz Tomato Ketchup, London has moved on from its stodgy steak-and-kidney-pie Brown Period. The influx of immigrants means you can sometimes get a better momo in London than in Nepal. With 400,000 French nationals resident, London is in effect the sixth largest French city, with matching cuisine.
Controversially, London is all the richer for its plundering days of empire though don't tell any Greeks that you enjoyed their Elgin Marbles at The British Museum. Remnants of empire – such as curries at Veraswarmy's and Darjeeling with that great British tradition of Afternoon Tea – recall the glorious days of a fifth of the world map coloured pink.
Although it is a megapolis with a half-decent but grubby public transport system, London has a surprising number of green parks. Remarkably 8.7 million residents only just outnumber 8 million trees. Some of the city's 7,000 pubs, where you can down a pint of the traditional warm beer that so baffles visitors, even overlook parkland. And there's a village feel to some of the clusters of population with their diverse markets.
That doesn't mean that everyone would like to live in England's capital. A lowly placing, usually loitering in the fifties, when it comes to The Economist's league table of desirable cities to live in, leaves London limping in way behind the likes of Melbourne, Vienna, Vancouver and Toronto.