Luxury travel Las Vegas style
They say what happens in Vegas, stays in Vegas. And though this gambling capital of the world is known as "Sin City", there are actually countless luxury and family experiences to be had. Between the countless breathtaking show options, gorgeous resorts, and pools, plus restaurants and local attractions, there is more than one way to enjoy this amazing and vibrant city. Let's take a look at how you can experience Las Vegas in luxury with the entire family!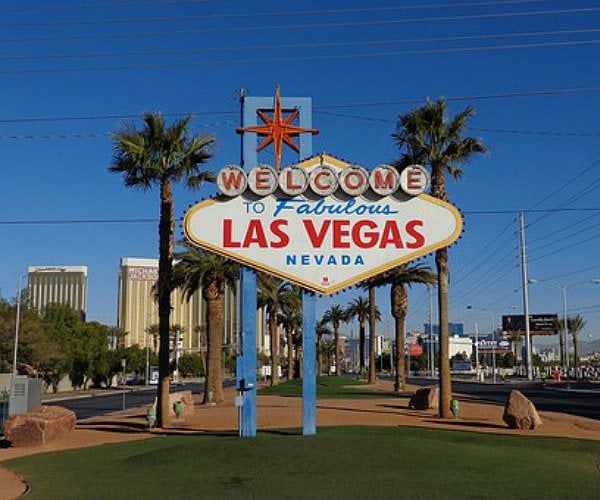 Things to consider
The top two amenities to look for when traveling in style to Vegas with kids are the room and the pool. Though you'll likely be busy on the strip, sightseeing, and swimming, you'll still want a room that is comfortable when it comes to "down time". But when that Vegas heat kicks in, a large pool will serve the entire family well. And there's no shortage of amazing pools at many Las Vegas resorts. Aside from the hotel amenities, you may want to consider if the resort offers any rewards, comps, or other discounts for families traveling with children. A variety of Las Vegas resorts offer additional attractions on site for children, including entertainment and special programs. Let's take a look at five of the best options.
New York, New York
Whether your child is familiar with the Big Apple or not, the New York-New York Hotel and Casino is an amazing site for any child. The outside appearance alone is enough to captivate the youngest of audiences, with a replica of the Statue of Liberty and the Manhattan skyline. If you're traveling with slightly older children, they'll undoubtedly want to take a ride on the rooftop roller coaster that travels in and outside of the hotel.
But the inside of this resort is just as kid-friendly as the outdoors. Your family will love visiting Hershey's Chocolate World and hitting up the hotel's awesome arcade! This hotel is definitely reminiscent of the busy streets of
NYC
, so be prepared for lots of noise, flashing lights, and movement. Kids and parents can both relax at the hotels large and luxurious pool. The family-friendly food options are also endless at this location, which will help please even the pickiest of pallets.
The Mirage
This is one of the most popular Las Vegas resorts for families. Children are found throughout the lobby, pool, and shopping mall. And if your kids love animals, they're in luck. This hotel and casino is home to the Secret Garden and Dolphin Habitat, a marine life attraction that was developed by the infamous duo of Siegfried and Roy. If you're feeling adventurous, check out the Maverick Helicopter Tour, which will take your family on an unforgettable journey.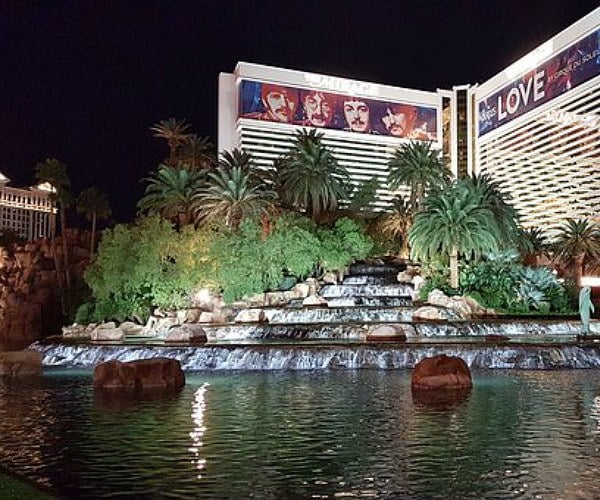 With a heated pool open all year around, it doesn't matter when you travel to Vegas, your kids can swim until their heart's content! The main pool even offers tubes, rafts, and toys for rental. There are over 3,000 rooms to choose from at the Mirage and they range from standard accommodations to luxurious suites and villas. Adults will love the resort's spa and families can experience the excitement of a Beatles inspired Cirque du Soleil show.
The Bellagio
The dancing fountains alone are enough to captivate the attention of children and adults alike. Families can catch the magical, musical water show several times a day, either from the street or from the comfort of their room. And at night, the water is illuminated for additional appeal. But this resort has so much more to offer than just an aquatic display.
If you're traveling with a larger family, resorts villas are sure to please. Equipped with two or three bedrooms, kitchen, dining room, and even the option for a private terrace and pool, your family will feel worlds away from the busy Vegas strip. Children will love the hotel's botanical gardens and conservatory, as well. Options for outdoor activities are vast from hiking and golfing to water sports. If you're traveling with small children, The Bellagio offers babysitting services. Parents can take advantage of this when hitting the casino or dining out.
ARIA Sky Suites
If you're looking for a resort that's set apart from the busy atmosphere of the strip, ARIA Sky Suites might be just the place you're looking for. It's actually comprised of two hotels in one, but the Sky Suite's rooftop accommodations are certainly something to see.
If your children love to swim, they'll be amazed by ARIA's four swimming pools, with cabanas. If you're looking to take in a show within Vegas, ARIA is home to the Cirque de Soliel show Zarkana. The entire family with love the Sky Suite's arcade and game room. Here, your family can battle one another using a variety of gaming consoles, including Xbox and PlayStation. Games are displayed on 50" televisions. When parents are ready to do a little gambling or spend some time alone, ARIA also offers babysitting services.
Mandalay Bay
Located near the end of the Vegas strip, Mandalay Bay allows you to be close to the action, while also far enough away to enjoy some quiet time with the family. The pool at Mandalay Bay is home to a lazy river and man-made beach with sand and cabanas for rent. The kids will spend hours in this aquatic oasis!
And there's no shortage of additional entertainment here. This resort has a theater featuring live shows including musical performances, sporting events, and comedians. If your children enjoy aquariums, they'll be mystified by Mandalay Bay Shark Reef Aquarium, which is home to over 2,000 animals! If you're feeling adventurous, take part in the Animal Encounter Program, where kids can feed stingrays, turtles, and even sharks! New at the aquarium is an interactive adventure known as the Polar Journey, which transports guests to the Earth's polar regions. The resort offers several suite options to accommodate families of all sizes.
A playground for everyone
Though Las Vegas is often viewed as an adult playground, it has come a long way in terms of catering to families. The great thing about traveling to this city is that you can customize your experience. Choosing the right hotel should be your first priority. Whether you're traveling with teens or toddlers, the numerous resorts along the Vegas strip offer entertainment and accommodations for children of all ages. Both adults and kids are sure to have an unforgettable experience.
April Sutphen is the Creator and Editor of Honest Mom. Honest Mom is where April shares beautiful moments and experiences from her travels as well as other challenges, successes and stresses of being a busy mother and wife.
If you would like to be a guest blogger on A Luxury Travel Blog in order to raise your profile, please contact us.
Did you enjoy this article?
Receive similar content direct to your inbox.