By
Andrew Bezhenar
on Oct 11, 2018 in
Asia
,
Europe
,
Events
,
Germany
,
Mexico
,
New Mexico
,
New York
,
North America
,
Regions
,
Thailand
,
Travel Miscellany
,
USA
,
Western Europe
When it comes to the seasons, there is arguably none more beautiful or breathtaking than the season of Autumn. With its colourful leaves, crisp morning air and rainbow filled fields, it's undoubtedly one of nature's most marvellous masterpieces.
Of course there are other things to be enjoyed in Autumn besides the beautiful scenery; Halloween, hot chocolates and pumpkin carving are all a must during this colourful season, but when it comes to the number one Autumnal activity, nothing quite beats an Autumn festival.
If you enjoy nothing more than eating delicious foods, dancing in the street, indulging yourself in some of the world's finest beer and wine, exploring new cultures and seeing some of the world's most breathtaking sights, then any one of these autumnal festivals are sure to delight and enthral you.
Munich Oktoberfest, Germany
The largest and most vibrant Oktoberfest in the world, this beer fest is a must for anyone looking to experience the jovial spirit of Autumn in the most classic of fashions. Complete with hundreds of decadent beer tents, Bavarian costume parades, roaring carnival attractions, and of course delicious traditional Oktoberfest foods, it's the perfect festival to enjoy with friends and families alike. Running from September through to October this folk festival is an unmissable experience that redefines the meaning of Autumn festivals.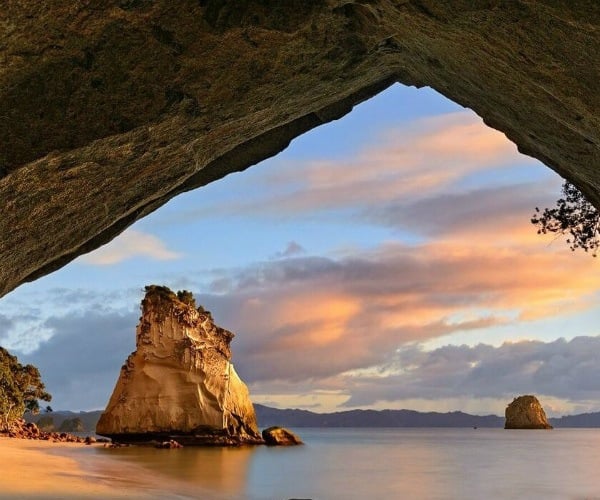 Albuquerque International Balloon Fiesta, New Mexico
A unique and colourful festival that will quite literally blow you away, the international Balloon Fiesta sees the state of New Mexico filling the skies with hot air balloons as far as the eye can see. One of the most photographed events in the world it's a must for anyone seeking awe and adventure whilst on their travels. Celebrated each year towards the beginning of October, the festival attracts hot balloon enthusiasts from across the world. But don't worry there's plenty to do once you're there. As well as the magical nighttime hot air balloon light show, there's also fireworks, concerts, carnival games and dance competitions.
Sleepy Hollow Halloween, New York
Of course it wouldn't be Autumn without the glorious chocolate filled spooktacular event that is Halloween, and when it comes to Halloween there's nowhere quite as iconic as Sleepy Hollow. The home of the infamous headless horseman himself, Sleepy Hollow is a village steeped in ghost and supernatural related stories, making it the perfect Halloween setting. Complete with Gothic decor, street fairs, live music, ghost tours, hay-bale rides, pumpkin light ceremonies and of course the headless horseman himself, it's the pinnacle of Halloween festivals and a must for anyone looking to throw themselves into the holiday fun.
The Day of the Dead, Oaxaca
A Mexican festival that's steeped in heritage and tradition, the Dia de Los Muertos (the day of the dead) is a cultural celebration of family ancestry. A magical festival that will enchant and delight, Oaxaca is one of the most renowned places in the world to celebrate this heartwarming festival; and for good reason. With its stunning alters, bustling markets, delectable food, dazzling parades and gorgeous candlelit vigils, there's no autumnal festival more special or more spectacular than Oaxaca's celebration of the Day of the Dead.
Loi Krathong and Yi Peng, Thailand
Autumnal festivals unlike any other, Loi Krathong and Yi Peng are two separate festivals celebrated on the same day in November across the beautiful country of Thailand. Whilst Loi Krathong is celebrated in the southwest, and Yi Peng is celebrated within the north, both festivals celebrate the beauty of light and life in the most unique and beautiful ways. When partaking in Loi Krathong, people will flock to the rivers and release small candlelit boats into the waters whilst making a wish into the night sky. Yi Peng, in an equally beautiful celebration involves people coming together to release thousands of shimmering lanterns into the night in a breathtaking and beautiful display of wonder.
With so many wonderful and unique autumnal festivals to choose from around the world, there's something to capture the hearts of everyone during this season of colour and celebration.
Andrew Bezhenar is the Founding Partner and Director of Berkeley Travel. Berkeley Travel are specialists and connoisseurs in creating bespoke getaways to compliment your lifestyle and tastes; curating tailor-made luxury holidays for clients around the world.
If you would like to be a guest blogger on A Luxury Travel Blog in order to raise your profile, please contact us.