Leaves are falling, so pack your bags!
If you live in the northern hemisphere, the striking change of seasons is upon you now. Autumn is such a beautiful phase of the natural rhythms of birth and death. Final harvests make it a busy time full of quaint apple and pumpkin picking, hay bail rides, and corn mazes. The various colours of the leaves finally become visible to the human eye when the vibrant green chlorophyl fades. Slowly but surely, more and more of our time is spent inside as the cold and inclement weather drives life indoors. When the crisp reds, yellows, oranges, and browns fade away for another year, they are replaced by blankets of white snow. The fresh winter season also has its distinct charms… but surveys show that people tire of things like the bitter cold and shovelling very quickly. One of the best ways to counteract the winter blues is to plan a vacation with your loved ones that you can all look forward to. Why not invest in the best family getaway possible this upcoming holiday season?
The Ecuadorian Amazon is the perfect choice. It has seasonal phases too, but the lush green forest is a constant throughout the rainy and dryer seasons. The warm caress of tropical air will be a welcome friend and respite from "Jack Frost" nipping at your nose. The night sky above you is opulent and offers the quiet, comforting wisdom of the universe which speaks of the precious beauty of Earth among the cosmos.
Yasuni National Park has pristine ecosystems teaming with life year-round. Nothing has to go into hibernation for survival in this neck of the woods. Hikes are led through the old growth forest along ancestral routes thanks to the hospitality of the local Kichwa Anangu community. Indigenous guides will help you identify a rainbow of frogs and flowers. From iridescent butterflies like the Blue Morpho to birds with splendid plumage, the colours of nature will paint your surroundings once again.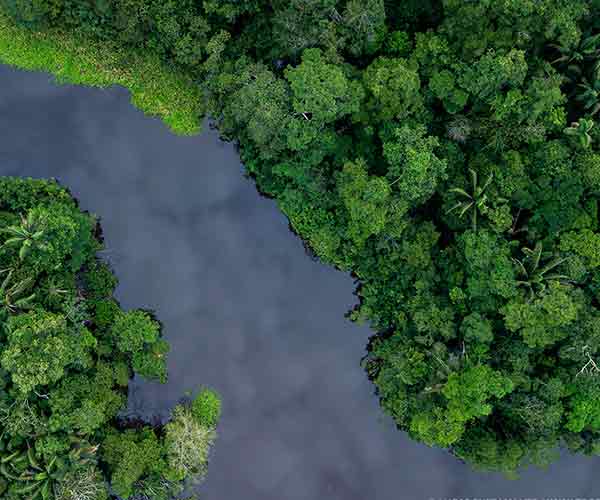 Adventure is the main attraction! All of your favourite outdoor summer activities are possible here every month of the year. Canoeing, kayaking, and enjoying a cool drink while lounging in your private hammock can be daily pleasures again. And imagine the once in a lifetime experience of seeing animals like capybaras, tapirs, and sloths in person— the memories created here will captivate you.
An undeniable perk of going on vacation is enjoying delicious dishes. Meals always seem to taste better when someone else prepares them, don't they? Whether you prefer modern cuisine or you're feeling adventurous and want to try local delicacies, you'll be well taken care of. The freshness of our local food ensures quality and will reinvigorate your taste buds. Can you visualize yourself here already? As you start migrating summer clothes to the back of your closet, consider packing a bag for your mid-winter escape. Be sure to do your research and book early to secure your spots. Make "Ya-sun-i" your new mantra!
Diego Escobar is Marketing Director at Napo Wildlife Center. Napo Wildlife Center is an eco-lodge offering unforgettable experiences in the Amazon rainforest of Ecuador, inside Yasuni Biosphere Reserve, which is managed by the Añangu kichwa aboriginal community.
If you would like to be a guest blogger on A Luxury Travel Blog in order to raise your profile, please contact us.
Did you enjoy this article?
Receive similar content direct to your inbox.