There are over 10,000 safari lodges and camps in Africa – a daunting number when it comes to making a decision as to the one or two which would be best to visit! To help manage this large number the Safari Guild was set up in 2008 which now consists of over 5,000 safari specialist agencies.
Each year they hold the Safari Awards in London. The Awards are given across a range of categories from the best ecolodge to best design to best guiding team. Anyone can nominate a safari park/lodge anywhere in the world. However, the awards are judged by 16 Safari Agent Experts so standards are high.
In 2018 the overall winner of Best Safari Experience was Kwandwe Lodge in South Africa. Kwandwe is located in the Eastern Cape Area and is made up of 26 rooms – a mixture of lodges and villas – over 22,000 hectares.
Having visited quite a few luxury safari lodges across Africa I was keen to experience the Best Safari Experience for myself. What made Kwandwe unique? How did it offer a super guest experience to the many outstanding safari lodges across the continent?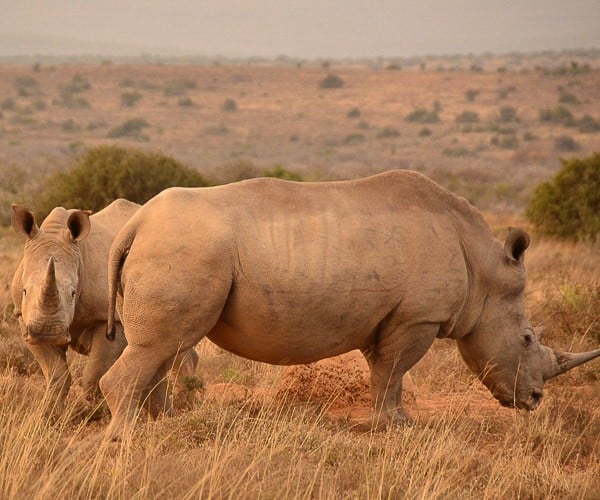 The property itself is stunning. There are 2 lodges and 3 villa options. Great Fish River Lodge was my home for my stay. The 9 luxurious free-standing suites are all situated on the Great Fish River but far enough apart for maximum privacy.
The lodges are beautifully and thoughtfully designed. Floor to ceiling glass doors really allows guests to feel that they are in the middle of Africa – whilst enjoying all the modern conveniences. The curved bathtub comfortably balances on two pieces of wood and affords spectacular views.
Each lodge has its own private plunge pool. Best of all mine was frequently visited by a family of very cute warthogs!
The lodge has a central area for relaxing and eating with a huge verandah for the admiration of the views. This area is wonderfully comfortable whilst being extremely stylish and high end.
The food was outstanding. Fresh local ingredients, interesting combinations, delectable desserts, wonderful game drive picnics – it was all on offer.
Kwandwe, of course, has the big 5 but it is also known for its outstanding bird watching. On the twice-daily game drives, we were even rewarded with a kill and quite rare species are often spotted.
All of this is wonderful but to be honest it is nothing particularly different from some of the other wonderful lodges I have visited such as Kicheche in the Masai Mara or Moremi in Botswana.
It was on the second day that I started to notice what made Kwandwe unique. A bush bbq set up as a surprise for the sundowner. Sparkling wine chilled and ready to be enjoyed in my room. A couple in my vehicle had been delighted to return to their room after dinner and find that a bath had been drawn for them, candles light and bubbles on ice – again all a complete surprise.
My coffee order was always remembered. Small suggestions were made or offered to delight – from interesting snacks to cocktails. Each game drive offered a new and unexpected treat.
It was immediately clear that the guides were of a high standard. However, it soon became obvious as to why Kwandwe also won the top prize for guided safaris. The guides really took the time to explain what was going on as they were driving. Every stop was an opportunity for them to explain how they were going about doing their jobs – the shape of the tracks on the path, the consistency of shall we say the remains and the appearance or non-appearance of other animals.
The driver had also been taught to drive whilst turning around to speak to the passengers! I had certainly never seen this before. When I enquired he explained that often when drivers are speaking and driving it is difficult for the passengers to hear clearly. Also, the lack of eye contact, of course, reduces the impact of the conversation.
Whilst these are commonly known issues I had never been anywhere that not only recognised these but had come up with a way to overcome them by teaching their guides to drive whilst looking away from the road! It is also to their credit that this never once felt even slightly unsafe.
What made Kwandwe an experience I will highly recommend to others was the extent to which every potential guest need had been considered – and then turned into ways to delight guests. All of this was delivered almost without the guest knowing – it just felt like a wonderful and personal experience because the attention was in the little details.
All of this was also delivered in a wonderfully relaxed fashion. Kwandwe is absolutely top end in terms of food, accommodation and experience – but it genuinely felt like staying in a good friend's lovely home. The staff and guides always seemed to be genuinely enjoying themselves and laughing which created a wonderful friendly atmosphere.
Some of the other guests I shared game drives with had been to even more high end/safari luxury experiences than I had and knew what they liked. By the end of the trip, all of them were commenting that this was their best safari experience and that they would also be recommending Kwandwe.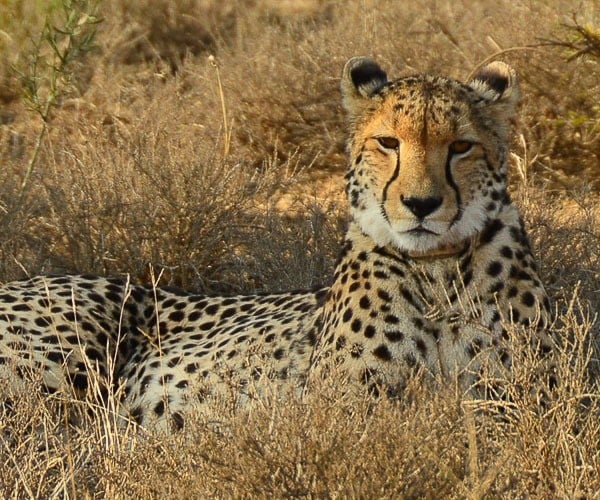 Ironically for a safari lodge what made Kwandwe so wonderful was not about the game or extraordinary viewings (which are often quite a bit about luck) but the good old-fashioned principal of exceeding guest expectations through genuine delights.
Amanda OBrien is Owner of The Boutique Adventurer. The Boutique Adventurer focusses on luxury adventures in emerging destinations that end with a high thread count on the sheets in the evening.
If you would like to be a guest blogger on A Luxury Travel Blog in order to raise your profile, please contact us.