Cuba is well known for being one of the most popular tourist destinations in the world. While you are here you can enjoy Cuba's classics, such as Salsa dancing, taking a ride in a vintage classic car or even rolling a cigar with a cigar roller. However there is so much more. The island is over 100 km long with some of the best nature and adventure tourism in the world and its all just opening up. Here are some examples.
Get involved in agrotourism
In Cuba organic farming is not a choice… it's a fact of life. We don't import expensive fertilisers. Whilst you stay on the island you can spend some time with local communities in this new green revolution. For example there's this amazing eco-community in Pinar del Rio (Las Terrazas), it is an hour drive from the Capital (Havana). Zip line, birdwatch, explore ruined coffee plantations, meet artists, and dine at eco-restaurant El Romero, set up by Cuba's vegetarian pioneer. Spend the night in stilted cabins by the San Juan River for early morning dips, or at the community's Moka Hotel, or in homestays around the lake. At La Picadora, in the centre of the island, become part of the farming workforce. Feed the livestock, churn butter, pluck coffee beans, and dine with the 227 community members on their farm-grown produce. After a day's work as a campesino you'll sleep well in La Picadora's cottages equipped with compost toilets.
Go trekking
Cuba's wild landscapes are increasingly open to trekkers looking to get off the beaten track. In the middle of the Guaniguanico Mountains, in the island's west, is the 699m-high limestone peak, Pan de Guajaibon. Search for bats, birds, and jutía, large tree-dwelling mammals, while scaling its heights. In the middle of the island is the Sierra del Escambray, a jungly mountainscape cut through with rivers and waterfalls and dominated by Lake Hanabanilla, a huge man-made reservoir. The Escambray's peak, Pico Tuerto, towers over rainforest, and evergreen jungle, filled with pretty orchids, and inhabited by colourful birds. Explore hidden waterfalls, popular bathing spots, secret caves, and trek a network of paths near the lake, and close to colonial Trinidad city, once used by Cuba's 19th-century independence fighters.
Visit the wild east
In Cuba's far east, hike Baracoa's famous flat-topped El Yunque Mountain with its incredible panoramic views of the Atlantic seen from its summit. If you are looking to go deeper, you can try to Walk the four-day Humboldt trek through a park named after German explorer and naturalist Alexander von Humboldt. Or scale Cuba's highest mountain, the Turquino Royal Peak, in the eastern Sierra Maestra range where Fidel Castro and his rebels built their HQ before their push to final victory in late 1958. If you are looking for something less challenging, head to the beachfront tiny Chivirico on the Caribbean coast and day trek into the foothills of the Sierra Maestra behind the village.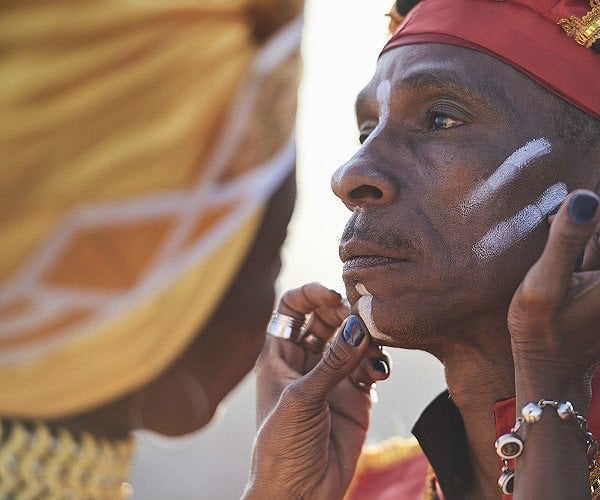 Experience Afro-Cuban culture
A great way to start your journey is experimenting one Cuba's classic dance, rumba, which it is more than just music and dance. A holy mix  blending Congolese percussion and Andalucian flamenco soul-baring singing to create a sound that has been one of the first and enduring sounds of the island.
Cuba's main religion Santeria was born in Nigeria, along the banks of the Niger River, among the Yoruba people. Their cult had a pantheon as rich as the ancient Greeks. African slaves brought to Cuba were forbidden to practise their native religion and were forced to learn Christianity. They ingeniously resisted by fused their African deities with Catholic saints and worshipping them through their images. Thus 'Santeria' was born. Get to know Cuban black history from the hand of an expert, they would to talk you about the deep scar of slavery in Cuba, its four-hundred-year legacy, and the rich seam of the African culture it brought onto the island, fusing with Spanish colonialism to create the unique melting pot that Cuba is.
Learn about the art of tobacco
Cuba is catnip for cigar aficionados. While cigars are not rolled on the thighs of virgins as the mythology suggests, Cuban cigar rollers, or torcedores, are the most skilled rollers in the world. Havana is blessed with a plethora of decent tobacco shops and clubs where you can enjoy a cigar. You could also take a tour of Havana's Cigar Factories: La Carona, or the Partagas and H. Upmann factories.
Take a ride in a vintage car to the rustic province of Pinar der Rio. Richly fertile, with endless tobacco, sugar cane and coffee plantations, the western province is blessed with a lush greenness that captivates, with beautiful rivers and natural springs. The pretty village of Vinales and its environs is tucked into the breathtaking Sierra de los Organos mountain range, and the Vinales Valley is UNESCO-protected. Nothing can prepare you for the beauty of its tree covered limestone knolls, rising dramatically out green landscape, and the sight of its weather-beaten farmers in spurs and straw hats working the blood red earth. These limestone rocks have been moulded by underground rivers, which you can see in the many caves in the valley. This eerily quiet humid green landscape, dotted with thatched huts for tobacco drying, can be explored on foot, bike, or horse.
Take a break on the beach
A 3,000-mile coastline fringed with mangrove, mountain and coral reef is bound to boast a couple of great beaches. Except Cuba's golden sands' tally is stratospheric. The beaches of Cuba are hitched to every nook, jungle corner, Atlantic outpost and Caribbean cove found along the coast, and then there are its 600 coral isles scattered in glittering turquoise seas. Many of the island's beaches, especially those along the north coast facing the Atlantic coral reef, are dominated by all-inclusive resorts but dig a little deeper and you'll find isolated sandy havens, stripped of the presence of the modern world. Along the west and south coast are a handful of indy beach spots, a couple of palm-fringed beautiful beaches on the north coast but it's in Cuba's distant east where you'll find the most independent options: secluded stretches of sand with beach restaurants, loungers, and homestays.
Johnny Considine is CEO of Cuba Private Travel. Cuba Private Travel is a private travel company that creates extraordinary bespoke experiences on the Caribbean island of Cuba.
If you would like to be a guest blogger on A Luxury Travel Blog in order to raise your profile, please contact us.