Originally born in the South of Spain, the passionate dance style of Flamenco is one of Spain's most recognised traditions. The oldest record of Flamenco dates all the way back to 1774, and has been heavily influenced by the Romani people, however it is also a style that is uniquely Andalusian.
The rest of Spain (and particularly Barcelona) has taken the style under its wing and has successfully extended its Southern routes to all regions of España. Now, no matter which region you're in, you are guaranteed to find an amazing Flamenco show if you only know where to look.
Here are some of our favourite places to watch a Flamenco performance in Barcelona…
Los Tarantos
Founded in 1963, Los Tarantos is one of the city's oldest Flamenco venues and is located just off Las Ramblas in the exquisite Plaça Reial. Heading to Los Tarantos will give you an authentic Flamenco experience in a spectacular setting you are not likely to forget in a hurry.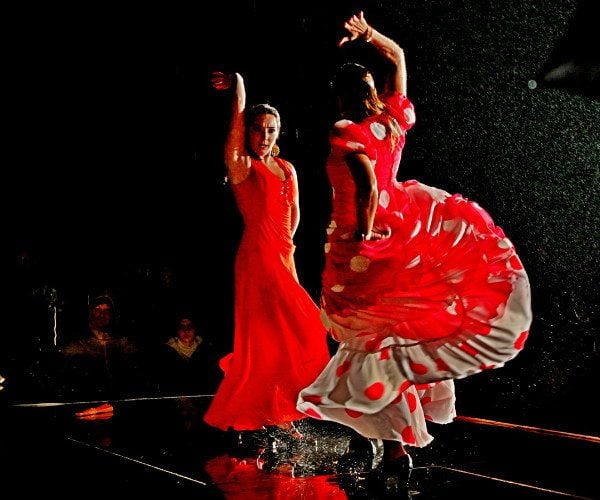 The history of the club dates back to the early sixties, although it is mostly known for its later era in the early nineties when it underwent renovations and welcomed a new generation of flamenco artists. In more recent years, Los Tarantos' Flamenco sessions have featured toque, and cante y baile (flamenco guitar playing with singing and dancing) by some of the best local emerging talent. Who knows, a trip to Los Tarantos might just see you discover a talented Flamenco artist right at the start of their career…
Los Tarantos hosts three or four shows every evening, each lasting approximately thirty minutes. It can be found at the address, Plaça Reial, 17.
Tablao de Carmen
If you are looking for a truly Spanish night out, head to Tablao de Carmen next to the Magic Fountain of Montjuic to enjoy not just a Flamenco show, but a delectable dinner as well. A homage to the great dancer Carmen Amaya, Tablao de Carmen lives and breathes everything that the Flamenco dance style embodies.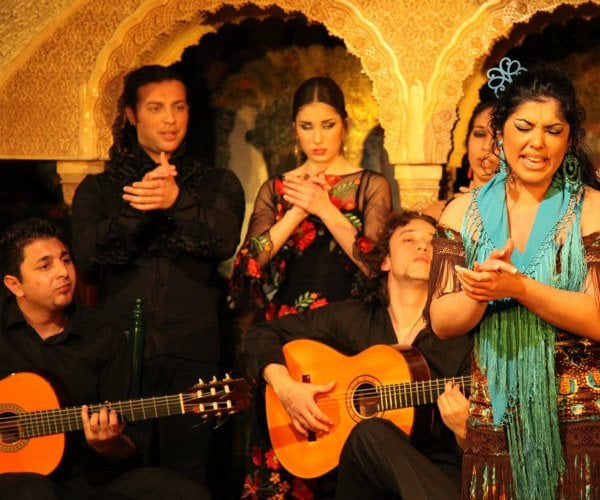 The head chef at Tablao de Carmen, Juanjo Martínez, is the third generation of a family devoted to gastronomy and whose family restaurant has also been awarded a Michelin star. Martínez offers diners a choice of four exclusive menus guaranteed to get your taste buds tingling. For an intimate Flamenco show and a tantalisingly tasty dinner, Tablao de Carmen offers you the ultimate Flamenco experience.
Tablao de Carmen can be found on Avinguda Francesc Ferrer i Guàrdia, 13.
Palau de la Música Catalana, Barcelona y Flamenco
We suggest making a visit to Palau de la Música Catalana anyway during your trip to the city, and what better way to combine the two by watching a Flamenco show at the Palace! One of the most beautiful and romantic spots in Barcelona, the Palau is the perfect place for a date night, or somewhere to go if you just want to live in a fairy tale for a few short hours. In fact, the palace is so breathtaking, it has been recognised as one of UNESCO's World Heritage Sites!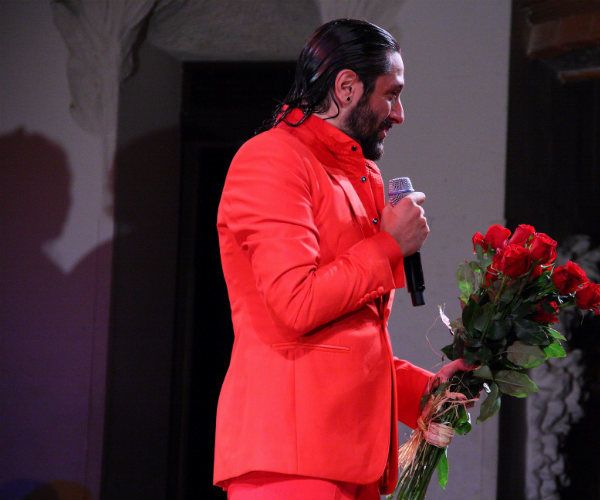 'Barcelona y Flamenco' run the most famous Flamenco productions in the city, their shows based on love stories between dancers beautifully interwoven with opera music or traditional Spanish guitar. This unforgettable experience cannot be missed if you're looking to enjoy a Flamenco performance in one of the most beautiful venues on the Mediterranean coast.
You can find the Palau de la Música Catalana on its very own street, Carrer del Palau de la Música, 4-6.
Tablao Flamenco Cordobes
Founded in 1970, this family business also offers the chance to dine at the same time as enjoying an amazing Flamenco performance. Business owners Irene and Luis both started by running a series of artistic productions that brought the majority of the country's Flamenco legends to the Tablao, making it the most important meeting place in Spain for Flamenco enthusiasts during the democratic transition years. The tablao also created the Tablao Flamenco Cordobes Foundation in 2010, with the aim of promoting the fundamental values of Flamenco and classifying them, helping to keep their relevance permanent within the country's cultural scene.
When you book a dinner and show at Cordobes, you can chose from an extended menu of tapas, salads, or a buffet dinner, followed by a vibrant and captivating performance in the tablao.
The tablao can be found at Las Ramblas, 35.
Sandra Roig is Marketing Director at AB Apartment Barcelona. AB Apartment Barcelona is an apartment rental agency offering over one thousand short and long term apartments across Barcelona.
If you would like to be a guest blogger onA Luxury Travel Blogin order to raise your profile, pleasecontact us.