Most luxury travelers choose the most exclusive cabin class and the most luxurious hotels when they travel; you might think retired adults dominate this industry but also young professionals are looking for luxurious, private and out-of-the-ordinary experiences when they travel. Away from mass tourism and regular hotels this industry is growing very rapidly.
So, what is a luxury traveler?
The perceptions of what is luxury are different according to the culture, society and socioeconomic situation from which the traveler comes from. Having clients from all over the world, I see the differences a lot!
What for some is normal, for others it can be considered luxury. However, luxury travel is related to traveling without stress, without haste or routines. Be taken care of, enjoying unique and enriching experiences that exceed the expectations created. I consider luxury travel to be a synonym of comfort and quality, the journey must be prepared with all details so that no inconveniences appear, and travel with the best partners that will take great care and spoil the travelers; this also means that luxury travel is a synonym of having a very high level of services.
Another very important part of a luxury experience, is making the journey exclusive and unique. Making the difference and sure that the luxury traveler will feel at ease, and enjoy every moment of his own luxurious and private experience, differentiating from any other one.
Moreover, a luxury traveler will look for a personalization in his interests and the quality of hotels. Perhaps they like classic luxury hotels and opulence, or simple and comfortable luxury, modern hotels, wellness experiences, gastronomic experiences, exceptional locations…. A luxury traveler looks for a personalized experience in all senses.
I would say most luxury travel designers and consultants would consider a real luxury journey should have an approximate budget of 1000 EUR per person, per day minimum, but there is really not a defined budget for any luxury trip- really depends on what the client looks for and this can vary a lot depending on the destination they want to visit.
The concept of luxury has evolved a lot over the last decades and is no longer considered to be related to opulence, or palatial/classic experiences, or even very expensive decor. Luxury is also associated to discretion, privacy protection, providing an added value, contacts with the best suppliers, and, personalized experiences tailored to the clients needs.
A luxury traveler will not only travel in public holidays, they will also travel throughout the year.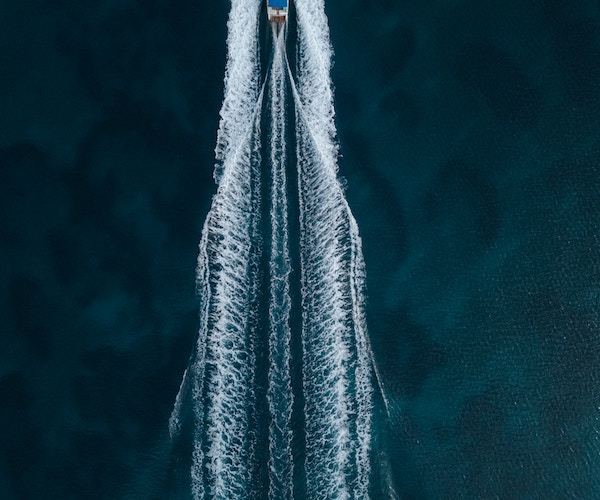 Who is a luxury traveler?
I am going to divide this in various categories- although anybody can plan a luxury journey at any point during their life if they have the time, and the money to do so.
Those looking for comfort- comfort and ease comes first for many travelers looking for unique experiences
Fighters- for many who have fought during their lives, traveling in luxury is evidence of success
Trendsetters, these type of luxury travelers, tend to look at differentiating from the regular travel experience
Those looking for aesthetics and quality, very important for them since they look a lot at design and a high level of service
What do all luxury travelers have in common?
Authenticity, they look for an authentic experience appropriate to the culture/ country they are visiting
Elegance and class, luxury travelers want to experience an elegant environment
Activities that show local identity, they must feel that they are part of the culture they visit
24/7 service, a high-demand traveler must have full-serviced assistance
Exclusive access to resources closed to the public; differentiation and exclusivity is highly important
Normality – be themselves; make them feel in their comfort zone
Nature, environment and urban landscape – destinations that blend with the environment
Harmony and balance- they would not like an intense itinerary as they would like some time for themselves
Efficiency in the service; fast response and efficiency is very important in case any issues or unexpected changes arise
Excellent gastronomy. Food is becoming more and more important every day and high-end culinary experiences are to be included in the list of services a luxury traveler expects
Transformative experiences (that contribute experiences that help them to know better the world that surrounds them)- make sure they always learn something new and useful
Total disconnection from your routine and concerns. Make sure they rest and disconnect from their daily routine
Integrate in the local- as mentioned previously, they must feel like part of the culture and integrated in their lives
A special atmosphere, take them to places where they feel special
Wellbeing – which includes health, comfort and happiness… a spa is always a good idea!
Shopping – renowned brands and exclusive or very unique local brands; guiding them to the best and most unique shopping experiences
Feeling unique, but at the same time linked to the destination
Finally, please note that luxury is also linked sometimes and does not interfere with environmental and social commitment. Premium tourists are increasingly looking for more destinations and suppliers (hotels and agencies) that focus on sustainability.
All in all, luxury is a service that anticipates clients demands and is an authentic experience.The concept of luxury today, has changed quite a lot over the past 10 years. Today, luxury emphasizes more in service and a positive and exceptional experiences, rather that in gold chandeliers and silk wrapped walls. Moreover, luxury travel today will be a personalized service for every traveler depending on their interests and demands; it will be a "seamless experience", fluid and with no inconveniences, in private and a good luxury travel consultant will enhance that luxurious experience for the traveler and bring added value to their journey.
Carmen Caballero is Founder of Exotik Traveler. Exotik Traveler is a luxury travel design and consultancy firm which creates unique experiences for luxury travelers, tailored to their needs.
If you would like to be a guest blogger on A Luxury Travel Blog in order to raise your profile, please contact us.