While 'over-tourism' has been a hot topic over the past year, its antidote 'under-tourism' has gained momentum in the last few months and we are thrilled! We identify hugely with this new trend as we appreciate that tourist hoards can be off-putting for many, especially the discerning traveller who values exclusive experiences when exploring destinations in style. The concept, which focuses on visiting under-the-radar destinations away from the masses rather than joining the flocks that overrun popular spots in search of the Insta-famous shot, fits neatly with some our absolute favourite countries: namely, Japan, Bhutan and Burma (Myanmar). Read on to let us tempt you to discover these lesser-visited corners of the world for yourself and trade 'hot lists' for 'not hot lists'!
Japan's countryside
It's no secret that Japan's unique landmarks, UNESCO world heritage sites and exquisite arts have attracted many cultural travellers in recent years, but a vast array of areas in this country lie waiting to be discovered. Unspoiled spots can be found in practically every region, but in our opinion the most idyllic are found in countryside – where you can almost guarantee you won't see another tourist in sight. Thanks to the extraordinarily efficient and speedy train network around Japan, daytrips to rural towns can easily be taken from the buzzy capital Tokyo – our top recommendations are Kamakura and Enoshima Island, which are home to atmospheric walking trails, the iconic 44-foot Great Buddha bronze statue and sandy beaches. Hakone, an oasis nestled into the mountains, lies just two hours from Tokyo by rail, and is one of our favourite places in Japan.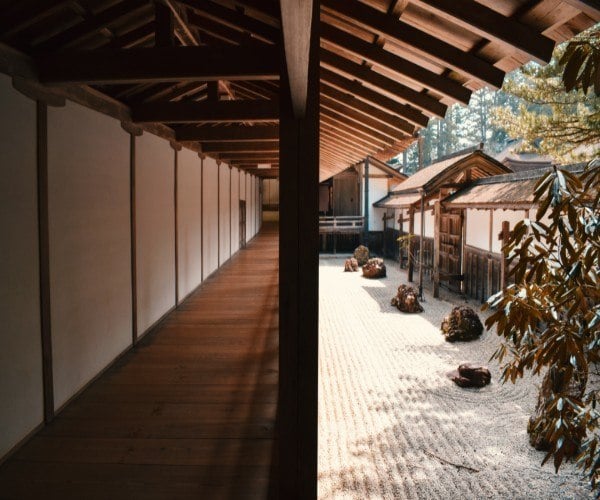 Especially quiet during weekdays, this town offers views of Mount Fuji from the scenic Lake Ashi, an acclaimed outdoor art museum and natural 'onsen' (Japanese hot spring baths); as well as arguably the most luxurious 'ryokan' (traditional Japanese inn), Gora Kadan. The historic, pretty town of Nikko is also easily reached from the capital and its location deep within a National Park means you will become immersed in protected nature. Panoramic landscape views can be found near crashing waterfalls and beautiful temples and shrines lie scattered about here – we highly recommend visiting the renowned Toshogu Shrine with its ornate detailing and the lesser-known Futara-san Shine, which is set high above an iridescent lake. Further afield, closer to Kyoto, is Mount Koya with its spiritual air, sacred peaks and atmospheric lantern-lit cemetery, where you can stay in a Buddhist monastery for an unforgettable experience: bliss for adventurous travellers. For keen walkers after a true countryside escape, we suggest the sacred Kumano Kodo pilgrimage route in the Kii Peninsulta and the Nakasendo walking route in Kiso Valley, as they are both celebrated for their remote locations and tend to be explored mainly by domestic, rather than international, visitors. Last but by no means least, Hokkaido up in the north of the island is a mesmerising place brimming with dramatic mountains, ice floes and volcanoes. This varied terrain offers a multitude of outdoor activities, from sublime skiing in powder snow to wonderful bubbling 'onsen' hot springs in which you can bathe outdoors, open to the elements, without a soul in sight.
Bhutan
With its sweeping pine-forested valleys and untouched alpine vistas, the elevated Himalayan Kingdom of Bhutan feels remarkably removed from the developed world. As  the Bhutanese government are so fiercely committed to protecting the country's spiritual culture and pristine natural landscapes, they adhere to a 'low volume, high quality' tourism strategy. Thankfully, this means that outside influences are yet to make a mark here despite tourism growing steadily over the past three decades.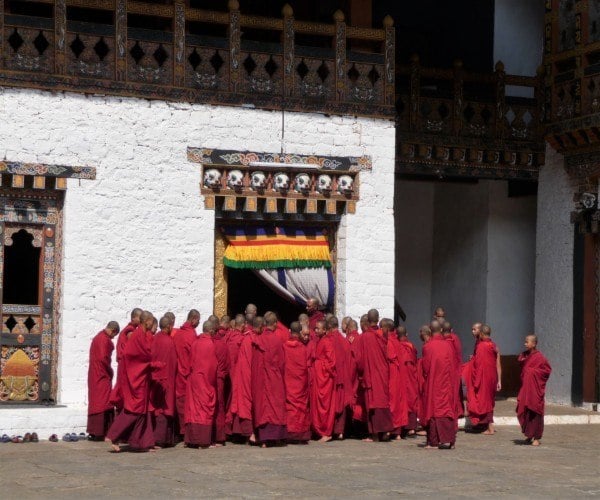 Upon arrival, the very traditional way of life that flows through Bhutan's veins is striking, as modern technologies are relatively hard to come by and its calm Buddhism culture is practiced by the vast majority. We recommend starting off in Paro; not only as its international airport makes it a natural first destination, but also because it's home to the Tiger's Nest (Paro Taktsang) and no visit to Bhutan would be complete without an invigorating hike to this 8th century cultural landmark, which clings to a cliff edge amidst fluttering prayer flags. The capital, Thimphu, is a surprisingly serene spot that is well-worth a visit, as is Punakha with its well-preserved, renowned monastery (Dzong). We suggest wildlife lovers visit the glacial valley of Gangtey, especially between October and March when elegant rare black-necked cranes from Tibet can be spotted escaping the cold here. Bumthang is also a picturesque place with rich and fertile highlands and a large national park that feels a million miles away from anywhere. The beautiful Amankora properties are scattered throughout these valleys in prime positions, as are the newly opened Six Senses' lodges, which offer phenomenal panoramic views. Both these luxury hotel brands offer daily cultural experiences that embrace local life, from visits to temples with knowledgeable guides to excellent hikes throughout the pine-shrouded mountains and misty valleys. We recommend journeying to lesser-known locations too, like the Haa valley, and staying in an authentic guesthouse for a truly immersive experience. 
Burma (Myanmar)
Since Burma (also known as Myanmar) was largely off-limits to tourists until 2011, its astonishing natural beauty has been preserved and its landscapes remain mercifully free from urban developments to this day. Once one of the world's best-kept secrets, its rural charm is enticing cultural travellers to travel overseas to see its wonders with their own eyes. Of course, the extraordinary archaeological site of Bagan with its temple-strewn plains is an absolute must-see. We highly recommend taking an atmospheric hot-air balloon ride over the sprawling landscape to admire the thousands of ancient pagodas and stupas from the best angle, before walking among them and wandering inside a few to discover intricate frescos and gilded Buddha statues. Inle Lake is a place of captivating beauty where no electricity flows and fishermen still use old-fashioned techniques to reel in their catch of the day.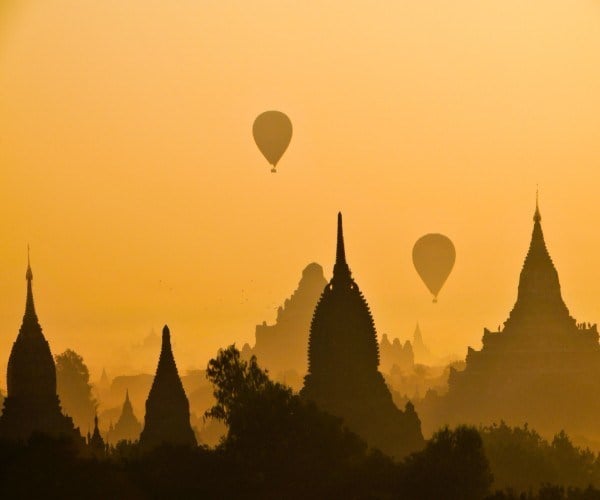 The idyll is formed of a crystalline body of reflective water that makes for the most staggering of views, especially at sunrise and sunset. We suggest gliding down the riverways abroad a private boat to seek out the floating local markets, which have remained the same for countless decades. Several lesser-visited areas throughout the country offer exclusive experiences as they lie completely off the typical tourist trail – Hpa-An is one of our favourites, as is the Mergui Archipelago. Heralded as one of the last unspoilt tropical destinations left on earth, the archipelago now boasts Burma's hottest new property, Wa Ale Island. Enveloped by aquamarine water, pristine white sand and majestic rock formations, it's impossible not to feel at one with nature within this little slice of paradise. You are also bound to feel relaxed here, for this eco property's beautiful beach is ideal for sunbathing under the shade of a leafy canopy swaying gently in the breeze.
James Jayasundera is Founder and Managing Director of Ampersand Travel. Ampersand Travel create bespoke and luxurious travel experiences to Asia, the British Isles and Southern Africa.
If you would like to be a guest blogger on A Luxury Travel Blog in order to raise your profile, please contact us.