In the south of the Aegean lies Crete – an otherworldly island, naturally stunning, warm and inviting. Crete encapsulates Greece and charms everybody who visits it. It is an island with many destinations to admire: Heraklion, Rethymno, Chania, Agios Nikolaos, Elounda, Ierapetra, Malia, Hersonissos, Sitia and Sfakia to name just some.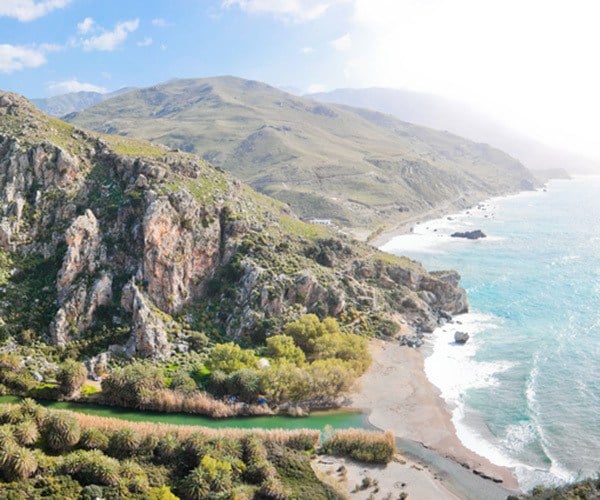 Nothing is re-hashed in Crete yet the island's characteristic magnificence, grand scenes and preserved natural parks are not to be overlooked! The island is full of natural excellence – it is a place where you can truly appreciate walks around nature, marvel at stunning sunsets and become at one with the island and its amazing beauty.
Things to do in Crete – history, nature and sport
Outdoor pursuits
Crete is the perfect destination for a wide range of pastimes in a natural setting. For canyoning and gorge climbing, Crete's gorges offer unparalleled excellence. The biggest and most popular gorge in Crete is Samaria, with its widely acclaimed Portes (otherwise called the Iron Gates).
Don't forget to spend at least one day at Elafonisi Beach (also called the pink sand beach). This shoreline isn't excessively crowded, is just next to a national park, and the sand there is pink. It's not splendid pink, however, in the daylight, the sand shimmers various tints of pastel pink.
Crete is also a top destination for trekking. You'll discover magnificent scenes and a wealth of variety on your climbs. The sign-posted trails through the gorges are in a class of their own. Meanwhile, the cosmopolitan hotels in both northern and southern Crete, grasped by the Libyan ocean, are perfect for watersports and scuba diving.
For anyone interested in the history and culture of Crete, I recommend two places to visit:
The Palace of Knossos
At the Palace of Knossos, you can learn about a pre-Greek Indus Valley Civilization culture and the principal oceanic power in the Mediterranean. The Minoans were named after the bewildering King Minos. Knossos, close to Heraklion, is known to have been the royal residence of King Minos. This momentous private complex focuses on a huge yard, where it appears they engaged in "bull-leaping" which involved running towards a bull, grabbing it by the horns, and somersaulting over it.
Knossos was surrendered in around 1450 BC. Archaeologists don't know why – it might have been a cataclysmic tremor following the volcanic blast on Santorini, or maybe Crete was attacked by trespassers. Whatever the reason, the Minoans totally vanished.
Heraklion Archaeological Museum
The brief show at the Heraklion Archeological Museum is sublime, and when the new exhibition hall (which is under renovation) finally opens, with 23 lobbies, it will be genuinely world-class. On show from archaeological sites all over the island are ancient, Bronze Age, Roman and Hellenic fortunes.
Pride of place goes to exhibits from the Minoans, with their captivating frescoes delineating pleased and graceful young fellows and ladies in clear shades of earthenware red, ochre yellow and cobalt blue.
Manos Dafermos is Owner of CreteVillas4U. CreteVillas4U is an online travel agency that specializes in renting villas on the island of Crete.
If you would like to be a guest blogger on A Luxury Travel Blog in order to raise your profile, please contact us.