Beat the heat – 9 reasons Winter in New Zealand is a winner
As the days lengthen and the temperatures continue to rise in the Northern Hemisphere… Winter is in full swing in our little slice of paradise.
New Zealand's unique location in the far south creates a special opportunity for savvy travellers to escape those long hot dog days of summer. School is out for the long summer break in North America, Europe, and Asia, making Winter the perfect season for an amazing family holiday that gives you the time to experience everything that this amazing country has to offer.
Why Winter? Why not!
Regardless of season, there is so much to do that it can be hard to fit it all in. But Winter has its own special advantages, appeal, and activities.
When contemplating New Zealand in Winter, visitors often picture the snowy slopes of the Southern Alps and imagine bitter cold temperatures and harsh weather. However, in reality, we are blessed with a relatively mild climate, where we rarely see snowfall in most of the country and you have to go up to find snow. We have plenty of clear crisp days perfect for exploring with even milder weather in the "winterless north".
Winter is a great time to experience the country since most attractions and activities are open year-round, some of which can only be experienced at this time of year. Not only do you get many of the same benefits as visiting in the summer months, but you also get to experience it all at a more relaxed pace, without the crowds. Since Winter is the off-season you will find that locals have more free time to chat and share their favourite experiences and best-loved stories. You get to slow down and experience a side of New Zealand that many who visit during the busier months unfortunately miss.
Festivals
Winter is a time of celebration in New Zealand and merriment and festivities abound.
Matariki, the Māori new year, occurs in midwinter and you can find performances and lavish feasts marking the occasion around the country. Many regions also hold Winter festivals to kick off the beginning of the season, Queenstown prime among them, gearing up for the first snows and the wealth of activities that they bring. Winter gives ample reason for celebration. From events highlighting tasty local food and wine such as Hawke's Bay's F.A.W.C! to a multitude of festivals celebrating music, culture, art, and film, everyone is encouraged to indulge and make merry.
Snow sports
Wouldn't it be nice to take a snow day? New Zealand is a world-class ski destination and Winter opens up a multitude of exciting snow-related activities.
Both islands have a range of excellent snowfields, with Ruapehu, Canterbury, Queenstown, and Wanaka all offering prime skiing and snowboarding opportunities for visitors of all ages and skill levels. If snow sports aren't your thing, you can enjoy the breath-taking alpine scenery as you snowshoe through the backcountry or try out the excitement of dog sledding!
Hot pools and spas
New Zealand's geothermal features have created an ideal environment for hot pools and spas and the crisp days of Winter are perfect for a soak.
Whether you want to relax outdoors and take in stunning scenery or indulge in the sheltered comfort of an indoor spa, there are plenty of options to suit every taste. From the romantic atmosphere of a private wooden spa to the social hum and camaraderie of a public pool, from the heart of the wilds to the centre of town, you will find the ideal place to warm your heart and soothe your spirit.
Museums and culture
New Zealand prides itself on its heritage and diversity and Winter is the perfect time to unravel the threads of this complex cultural tapestry.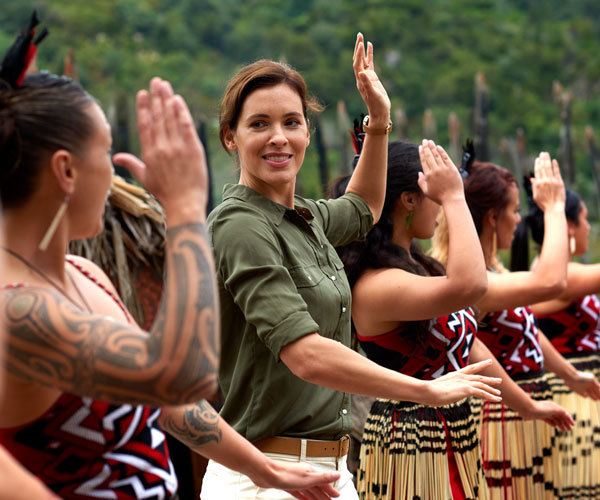 Stroll through museums and galleries that showcase the artistic works and unique history of our people, past and present. Visit the historic Waitangi Treaty Grounds and explore how our people came together to found this great nation. Journey to Rotorua, experience Māori culture, and immerse yourself in ancient legends and unique traditions.
Nature and wildlife
A wide variety of wildlife species visit New Zealand in the cooler months or call our rocky coastlines and sandy beaches home.
New Zealand is one of the few places in the world that you can see the elusive Sperm Whale and, while you can watch marine mammals throughout the year, Winter is the best time for catching these gentle giants. You can also visit seal colonies, encounter the world's rarest sea lion, or discover the unique charm of our little blue penguin, the smallest in the world.
Stunning scenery
Winter doesn't mean you need to miss out on the natural beauty or stunning scenery that has gained New Zealand so much renown.
If you're feeling outdoorsy, many of our famous hiking trails and tracks remain open all year round, giving you the opportunity to get out and see the sights. If you don't want to get quite that up close and personal, there are plenty of scenic drives that will not disappoint… or you can find a train, helicopter, or boat tour and let someone else do the work while you sit back and enjoy the natural wonders and stunning vistas.
Food and wine
There is nothing like comfort food to warm your days and lift your spirits. Lounge by the fire with a nice glass of wine or take off the chill with some hearty local cuisine.
New Zealand has a thriving food and wine scene and you can find seasonal dishes crafted from fresh local ingredients regardless of season. We also pride ourselves on our many wine vintages and have earned an international reputation for the craft. Visit one of the many vineyards throughout the country, where most cellar doors are open all year round or narrow the field and explore a specific region by hitting up on of our wine trails.
Rugby and sports
It's safe to say that rugby in New Zealand is more than a national pastime, it's an obsession… and Winter is when we play.
Sport is a key part of everyday Kiwi life but rugby holds a special place in our hearts. Winter is a great time to catch a game and see what all the fuss is about. Watch the All Blacks as they excite fans and intimidate opponents with the fierce haka. Succumb to the experience and let real Kiwi enthusiasm carry you along. No matter your interest we have just the ticket… from the annual Winter Games featuring competitive snow sport action to games of cricket, basketball, and hockey… we have it all.
Night skies
Cold sparkling Winter nights create some of the clearest skies for stargazing, and the night sky in New Zealand is second to none.
In most areas light pollution is minimal and you can get a good view of the southern skies almost anywhere in the country. There are observatories for the dedicated astronomy buff, or you can visit one of our Dark Sky Reserves and Sanctuaries to enjoy an unmatched view of the night sky. Gaze transfixed at the starry banner of the Milky Way spanning the night sky or head farther south and catch the colourful glimmer of the Southern Lights, the Aurora Australis.
New Zealand is a great destination no matter the season and Winter is no exception. Take your time, explore, and discover the everything that the season has to offer.
Veronika Vermeulen is Director of Aroha New Zealand Tours Ltd. Aroha New Zealand Tours Ltd. has been offering 100% tailored journeys and private guided luxury experiences in New Zealand since 2000.
If you would like to be a guest blogger on A Luxury Travel Blog in order to raise your profile, please contact us.
Did you enjoy this article?
Receive similar content direct to your inbox.