Although visitors look to most African destinations primarily for their safari experiences, there are plenty of other great outdoor and water-based adventure activities on offer, and Malawi is one country that has a surprisingly wide choice of activities available to enjoy despite its relatively small size.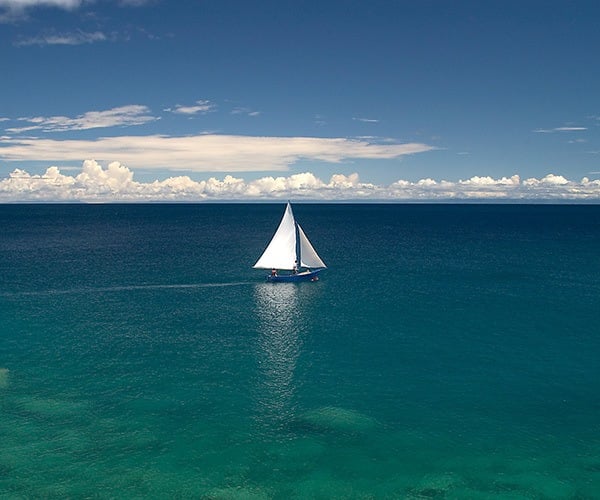 The calm, clear waters of Lake Malawi are a great lure and there is plenty of opportunity to experience the lake more closely – either on it or in it. Thankfully, though, despite all the leisure activities, the most common sight on the lake is still that of a fisherman in a dugout canoe! The main lakeshore hotels and lodges have most activities on offer either directly or through specialist water sports operators. Prices are not unreasonable and whilst advance booking is advisable, it's not always necessary. Elsewhere, Malawi's diverse and lush forested highlands offer wonderful terrain and scenery to explore on foot or even from a seated position! Forest lodges will happily guide their guests to the best trails for exploring the landscapes, even providing the necessary support for multi-day excursions. And some offer bikes or horses as alternative means of transport!
Climbing, hiking and walking
Rock climbing is largely restricted to Mount Mulanje where a number of little-used routes up the great granite faces offer experienced climbers a variety of challenges. For the less hard-core, there are plenty of fascinating and beautiful hikes and walks. Walks through all of the national parks and wildlife reserves are popular for game viewing but hiking is generally done in the cool, shady forests on the hills and plateaux.
Malawi's very own 'mountain in the sky', Mulanje, is actually a massif covering some 250 square miles with multiple peaks, the highest of which touches 10,000 ft. There is a large area that can be covered on foot and Mulanje has a network of huts for intrepid explorers to stay in. Marked paths offer a variety of routes and guides and/or porters can be hired cheaply. Nyika Plateau is less rugged but walking is undoubtedly one of the best ways to explore this unique and wildlife-rich wilderness. There are marked trails for those prepared to hike and camp for a few days. They cover the various peaks and valleys whilst offering chances to encounter the animals in the park close at hand. Though not quite as high as Nyika, Viphya Plateau is now proving popular. Most of the area is forested by either plantation or indigenous woodland, including tropical rainforest. One trail begins at Luwawa, crosses the Viphya and descends the escarpment, arriving at the lakeshore after four days of hiking. The serene forests, hills and streams of Zomba Plateau, and the views from it, offer another attraction for walkers. Other forest reserves such as Dzalanyama and Ntchisi also provide pleasant walks through shady environments, usually with excellent birdlife.
Boats trips and watersports
Boats of all sizes are available on Lake Malawi, offering simple individual hire, short pleasure trips or full cruises lasting some days. Simple daytime hire is possible of everything from pedalos and canoes to outboard dinghies and sailing boats. Kayaking is particularly popular, thanks in no small part to the Kayak Africa operation in the Lake Malawi National Park. Sea-going kayaks are used to paddle to luxury camps on the deserted islands in the park. The tide- and current-free waters make for good sailing and a few small sail boats are available for hire and use. Accomplished sailors could even enter the Lake Malawi Yachting Marathon. This international event runs in July and is known as the longest freshwater sailing event in the world. It consists of a series of daily stages, beginning in the south, and ending a week later in the north.
For a simple organised pleasure trip of up to a few hours there is a choice of destinations – places of interest along the shore, or small islands just offshore. Traditional wooden fishing boats or modern fibreglass speed boats are available. There can be minimum or maximum numbers for these excursions and some include snorkelling or fishing along the way. If only one pleasure trip is to be taken, it should be out to the waters of the Lake Malawi National Park. Brightly coloured fish are easily visible through the crystal clear water, and are eager to swarm round, and feed from, any hand placed in the water holding suitable food.
Leisurely cruises on larger boats can also be arranged from the main hotels – to last hours or days. There are scheduled trips by motor launch and occasional sailing cruises. Short 'sundowner' trips are very popular but longer, daytime cruising can be complemented by diving, snorkelling or swimming and even overnight beach camping.  Perhaps the ultimate journey on the lake is on the Ilala, a large motorised vessel offering a scheduled ferry service up and down the lake. This is a functional ship much used by local people, but also offers passage and cabin accommodation to tourists. Facilities for sailboarding, parasailing, paddle boarding and water skiing are all available at the main lakeshore establishments and are often included for guests, or relatively inexpensive. Experience is not required and basic tuition is available.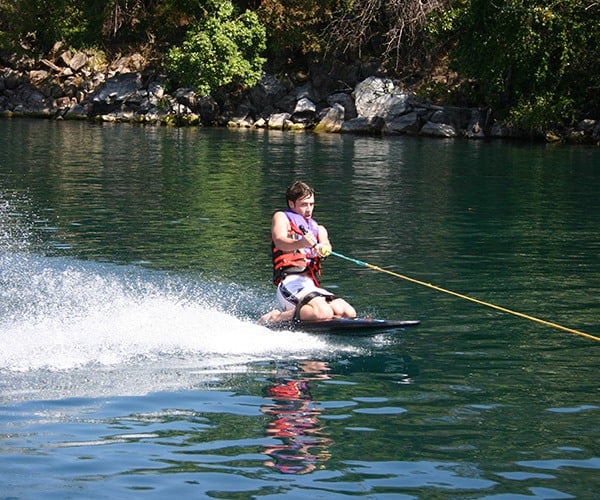 Horse riding
Horse safaris used to be available in the Nyika National Park but that operation has now ceased and currently, none of Malawi's wildlife reserves or national parks offer safaris on horseback. But there are still a few stables around the country that offer the chance to experience Malawi's beautiful and diverse landscapes from the back of a horse.
At Kande, on the northern shore of Lake Malawi, is a wonderful stables that offers rides into and around the nearby indigenous forest, as well as through local villages and on to the lake beaches, where there is an opportunity to ride into the water! The stables on Zomba Plateau, similarly offer rides through the forest and an alternative way to explore this beautiful highland that used to be said to have 'the best views in the British Empire'. And on the Viphya Plateau, a new network of trails is being developed to allow treks lasting a number of days, to complement the existing short rides currently on offer across the highlands and through the forests.
Diving and sorkelling
The clear, calm, warm, shark-free and tideless waters with abundant populations of brightly coloured tropical fish (up to 1000 species) make Lake Malawi a great place to dive. Visibility can reach 30 metres at the best times of year (August to December). Even simple snorkelling gives good results in the right places.
Malawi has a few dive centres and, as well as casual dives, one to six day courses are available with professional tuition and PADI certification. Alternatively, sailing tours can be taken to incorporate day or night dives. In the Lake Malawi National Park, Otter Point and the eastern tip of West Thumbi Island have underwater trails worth investigating, though the fish can be seen throughout the Lake.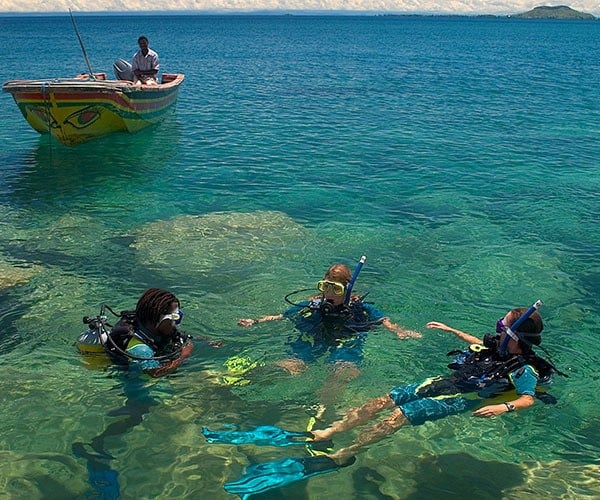 Cycling
The change in scene over relatively short distances, and the varied terrain, make Malawi a great country for cycling. The generally good tar of the main roads allow for cycling tours around the country over a few days, for example, along the lakeshore. More challenging mountain biking is provided in the forests and on the plateaux. Most of the lodges in the forested highlands offer mountain bikes for hire and there is an increasing number of trails to explore. Mulanje is the exception, but mountain bilking can be enjoyed at Zomba, Viphya, Nyika and Ntchisi.
Kelly White is Director of the Malawi Travel Marketing Consortium. Malawi Travel Marketing Consortium aims to provide you with the best information to make Malawi your tourism destination.
If you would like to be a guest blogger on A Luxury Travel Blog in order to raise your profile, please contact us.