The Republic of Malta is one of the jewels of the Mediterranean Sea. Located just fifty miles off the southern coast of Italy, Malta is known throughout Europe for its year-round temperate climate, red-hot summers, and beautiful 155 miles of coastline that is home to some of the most picturesque beaches in the world.
For decades, the Republic of Malta has been a closely held secret of European holiday-makers, with the island seeing hundreds of thousands of visitors a year from mostly European countries. Now, though, Malta is being discovered anew by tourists from all over the world.
Malta has a unique blend of the tourist hotspots you would expect to find in most European holiday destinations. There are roads with rows of bars and nightclubs close to a beach in its major cities and towns, which are popular with young single travelers. You can also find isolated resorts on the island with their own, exclusive beaches, from which you can discover Malta's rich and ancient history waiting to be explored.
The small island of Malta has a long, well-recorded history and has been a part of nearly every major European empire though the ages, including becoming a British colony in 1815. It also has some of the most ancient structures still standing in the world, with Neolithic monuments that are many thousands of years old and three sites that are recognized by the United Nations as World Heritage sites.
In this quick guide, we are going to look at just five of the many excellent hotels that make Malta one of the best vacation destinations in Europe. Wherever you stay in the Republic of Malta, you are never far from a unique adventure.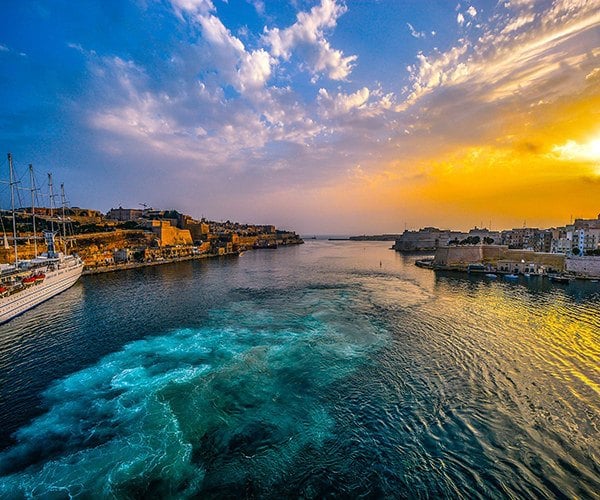 The Pearl Luxury Guest House, St. Paul's Bay
This hotel is popular with all kinds of travelers, but couples particularly enjoy its exclusivity and outstanding views. Situated in St. Paul's Bay, it is ideally located for a number of excellent beaches around the bay as well as some of the best restaurants and nightlife on the island. The Pearl also offers a free shuttle service to and from the airport, which is only 12 miles away.
The Inhawi Boutique Hostel, St Julian's
This luxury hostel is ideal for the younger travelers taking some time off college to explore Europe. Located just minutes away from one of the best beaches in Europe, St Julian's, and just a 10-minute walk from one of Malta's most popular and historical cities, Silema, The Inhawi Boutique Hostel is in the perfect place for a traveler looking to mix adventure with relaxation.
Radisson Blu Resort and Spa, Malta Golden Sands
Top hotels in Malta include Radisson Blu Resort and Spa, located right on a rocky outcrop in Malta's Golden Bay. This resort hotel has its own private beach and an excellent spa available exclusively for guests. It also houses great restaurants and three swimming pools with one just for children. This hotel has a lot to offer both families and couples exploring Europe.
The Grand Hotel Excelsior, Valetta
This is another exclusive hotel with its own beach and a selection of restaurants, but its location offers something few other luxury hotels can. Valetta is one of the world's most historic, yet little known cities. It has starred as a backdrop to a number of movies and television shows, as much of its architecture hasn't been changed for centuries and still stands today.
Two Pillows Boutique Hostel, Sliema
This beautiful, boutique hostel is located in the heart of one of Malta's most vibrant cities, Sliema. You are never far from the action when you are staying here, with Sliema's main streets just a few feet away from the hostel doorsteps and fantastic beaches less than half a mile's walk away. The island of Malta is quickly becoming one of the 'must-visit' destinations of the world. Its unique mix of history and luxury, all-night parties and beaches, and diverse set of visitors has seen it 'blow-up' on social media and become a destination for people all over the world.
You should definitely consider Malta as a vacation destination in the future, as it has something to offer couples, families, and young travelers alike.
Ed Lansink is Founder of MaltaUncovered.com. MaltaUncovered.com is a travel guide for curious travelers looking to discover Malta.
If you would like to be a guest blogger on A Luxury Travel Blog in order to raise your profile, please contact us.