Magic in the Cayman Islands
With shimmering turquoise waters and vibrant coral reefs, the Cayman Islands are renowned as a natural playground and yachting haven. The three islands of Grand Cayman, Little Cayman and Cayman Brac, all within easy cruising distance, are filled with wonderful attractions such as Seven Mile Beach, Boatswain's Beach turtle farm and Queen Elizabeth II Botanic Park to mention just a few.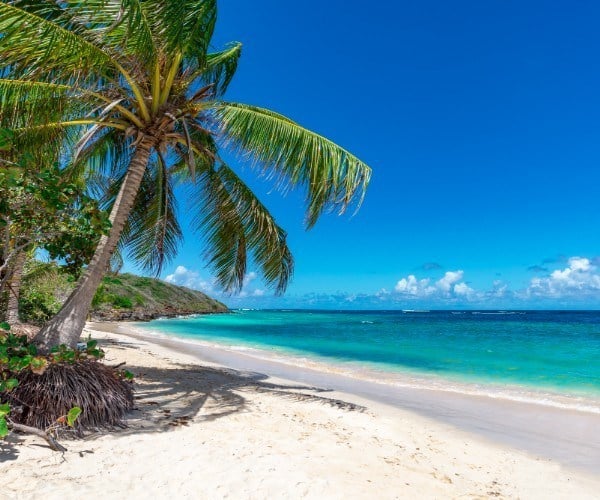 There is a wealth of opportunities to be found in this Caribbean paradise; nature lovers and eco-tourists can enjoy exploring an array of incredible natural wonders, accompanied by local guides who offer a vast amount of knowledge and insight. Hiking paths, caves, nature preserves and botanical gardens abound on land,while shipwrecks and reefs offer a bounty of underwater treasures for diving and snorkelling enthusiasts.
Stingray City
A group of sandbars in the North Sound of Grand Cayman sit just inside a coral reef giving protection from the wave break and offer a unique opportunity for a truly up close and personal experience with Southern Atlantic Stingrays. During these guided visits to Stingray City, take time to mingle with and feed these friendly creatures who are fascinated by human interaction and have become accustomed to swimming with people in the shallow water. Tamed by healthy fish treats on offer as they nudge and sweep past visitors in their natural environment, they relish the attention and thoroughly enjoy being stroked.
Starfish Point
For another remarkable marine encounter, Starfish Point lives up to its name. The small, picturesque beach looks across to West Bay and is blessed with shallow seas and white sands, where populations of bright orange Pincushion Starfish thrive in their natural habitat. These endangered creatures can be carefully handled, but must not be taken out the water, however the sea stars will happily pose for plenty of photo opportunities in the clear water.
Bio Bay
Take a guided kayak expedition from Rum Point to experience the incredible natural phenomenon of Bio Bay. Under the starry night sky, enjoy a glow-in-the dark journey amongst the warm Caribbean waters teeming with 'Pyrodinium Bahamanse', bio-luminescent phytoplankton. When disturbed, these high concentrations of tiny microscopic plants suspended in the water create a chemical reaction and generate a burst of light in a mesmerising display. For a fully immersive experience, snorkelling is the best way to watch individual plankton bouncing off swimmers in bright sparks. For a successful bio-luminescent trip with plenty of glow, the best time to explore depends on phases of the moon.
Camana Bay mangroves
Discover a hugely diverse selection of flora and fauna during a slow evening cruise by kayak through the Camana Bay red mangroves. This complex water-based environment provides a flourishing habitat for iguanas, parrots, crabs, snails and a variety of fish and insect species while the aquatic life includes octopi, starfish, sea horses, jellyfish and sea anemones. Nature lovers can discover a wealth of knowledge about local species and the vital role these enchanting forests play in the overall ecosystem. A chance to escape to a highly private part of the Caymans, look out for tree crabs and upside- down jelly fish. The abundance of immersive experiences found among the natural beauty of the Cayman Islands is something that should not be overlooked.
Nicholas Dean is Managing Partner of Ocean Independence. Ocean Independence is a global leader in luxury yachting, providing a bespoke experience across yacht charter, sales and management.
If you would like to be a guest blogger on A Luxury Travel Blog in order to raise your profile, please contact us.
Did you enjoy this article?
Receive similar content direct to your inbox.