Ecuador has some fantastic places to visit, the world-famous Galapagos Islands, Yasuni National Park, and of course snowcapped volcanoes like Chimborazo and Cotopaxi. Although visiting these places can be rewarding for adventure seekers and nature enthusiasts, there are many other places hidden in Ecuador's small territory. That is why we have listed the best "off the beaten path" destinations for travelers who seek something different in Ecuador.
Cochasqui Archaeological Park
Cochasqui is the largest Pre-Incan archaeological site in all of Ecuador, built by the Caranqui culture. The site, with a remarkable view of the surrounding volcanoes, is thought to have served military and astrological purposes, and consists of 15 pyramids of different sizes, built with an access ramp, as well as many burial mounts found scattered in the area.
As one of the most important archeological treasures of Ecuador, Cochasqui is still being researched since there are many unanswered questions about the pyramids and the Caranqui culture. Cochasqui archaeological park offers its visitors an excellent opportunity to view different Andean cultures that flourished before the Incan empire, with notable differences in their architecture, farming techniques, pottery, and cosmovision. Visitors can also enjoy a good time with the llamas and alpacas that inhabit the park! 
El Angel Highlands
This mysterious forest is located in the Northern part of Ecuador at an altitude of 3,800 meters above sea level. This place is perfect for those who love the paramo (moorlands) and its unique ecosystem.
The thick fog transforms this landscape into a magical scenery that clears slowly during the day, slowly showing its visitors the fascinating panoramic views over the lagoons and the 3000-year-old polylepis forest, the only forest of this type in Ecuador. Around the area, there are many hiking opportunities, and wildlife like Andean foxes and spectacled bears can be seen in this area too.
Agua Blanca Village
This beautiful village is located in the coastal part of Ecuador, in Machalilla National Park and near the city of Puerto Lopez. This park is one of the most important ones in Ecuador as it was a settlement for one of the most significant pre-Hispanic cultures of the coast of Ecuador and inhabit this area for 800 years approximately.
Agua Blanca is effectively the most populated area in Machalilla National Park, and its inhabitants are descendants of the Machalilla culture. This ancestral community is open for visitors who are looking for a different experience while visiting Ecuador. Due to its historical influence and privileged location, Agua Blanca counts with a museum, a spa where people can enjoy ancestral treatments and a sulfur lagoon in the middle of the forest.
Cayambe-Coca National Park
Although the National Park bears the name of the famous snowcapped volcano, Cayambe, and you may imagine it as somewhere filled with snow, it is the opposite. This national park's main characteristic is its significant number of wetlands, lagoons, cascades, and waterfalls.
The highlights of visiting this National Park are an orchid reserve located near the famous San Rafael waterfall, which can be visited through two different trails. Activities like fishing in the lakes and hiking around Cayambe are also a good idea during a visit to this beautiful place.
Cotundo
Formerly known as the 'Sacred Valley,' Cotundo, a parish of Archidona, in Napo is famous for its petroglyphs. According to its inhabitants, they are the marks that the ancient inhabitants printed on the stones many of which are in tributaries near the population. Most of the petroglyphs include representations of volcanoes and toads.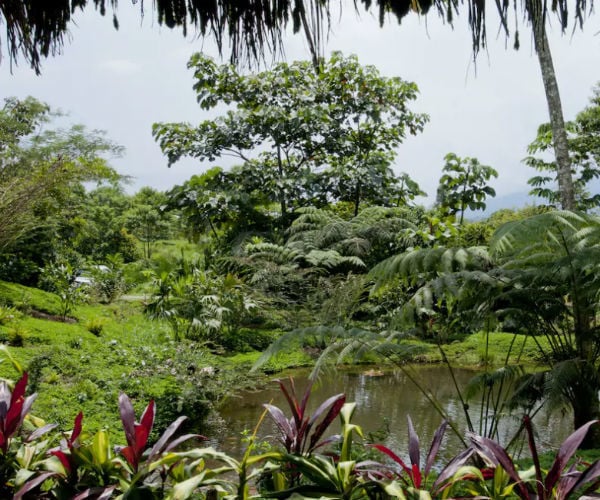 This small town stretches along the valley surrounded by dense jungles, abundant tropical wildlife, and has a unique culture. Cotundo is an unusual place that does not come to mind when people think about Ecuador, but it is definitely worth the visit.
For those who look for something completely new, near Cotundo there are caves, some with underground rivers running through them. It is known that these caves were used by the ancestors to perform ceremonies.
So, If you are looking for some adventure during your visit to Ecuador, don't forget about these places that will surprise you for sure!
Carlos Beate is the Commercial Manager at Andando Tours. Andando Tours offers exclusive traveling experiences, specializing in sailing around the Galapagos Islands and overland along the magnificent Avenue of Volcanoes on the Ecuadorian Andes.
If you would like to be a guest blogger on A Luxury Travel Blog in order to raise your profile, please contact us.