One of the great pleasures of my work is collaborating with so many people from different countries and cultures. Despite globalisation and commercialisation, at times like Christmas national identities shine through, as each community celebrates in very different ways.
Spain is truly an all-year destination. With its rich, colourful and fun-loving culture, it's a favourite for a luxury festive getaway. From food to fiestas, there's a wealth of charming and idiosyncratic customs to enjoy, giving a fresh perspective to the holidays.
After Easter, Christmas is probably the most important festival in Spain, where tradition, religion and contemporary celebration collide to create a colourful holiday.
December 22 – El Gordo
For most in Spain, the real festive season truly kicks-off on December 22 with 'the fat one'! Yes, 'El Gordo' is Spain's Christmas Lottery, said to be not only the oldest lottery in the world, but the biggest. Tickets can be hundreds of euros, so typically you buy a tenth of a ticket, or 'un décimo'. Ticket numbers are regional, and shared winners cluster in communities across the country, changing the lives of thousands of people.
December 24 – Nochebuena
Like many other continental Europeans, for the Spanish Christmas Eve is the day when families get together. This focuses on sharing the most extravagant and important meal of the year. Yet don't expect roast turkey and all the trimmings, mince pies or Christmas pudding. The Spaniards have their very own take on how to celebrate with food. That usually means starting off with high quality cured meats, including of course Jamón Ibérico ham, and fine regional cheeses. Then the very best seafood one can afford, followed by roast meats like suckling pig (more typical in the centre of Spain) or rice and fish dishes (popular in the south).
Christmas is all about indulgent sweet treats, and in Spain the most famous has to be turrón, a delicious nougat that is usually made with almonds. The sweet is so popular that now many different recipes have emerged, so there's a flavour for everyone.
In Andalucia, in the south, sweet biscuits, typically made in convents are hugely popular, and have become a national trend too. These polvorônes and mantecados are so tasty! Wrapped in pretty papers, they are made with very high-quality pork fat, flour and sugar and have a dry, crumbly texture.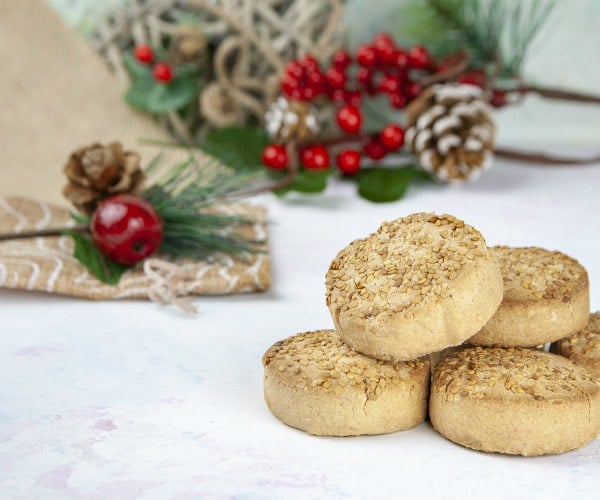 December 25 – Navidad
Christmas Day is strangely not such a big thing in Spain. The notion of Father Christmas or Santa Claus is increasingly popular, but overall this is a quiet day, recovering from the excesses of Christmas Eve. Spain is such a popular international destination that on Christmas Day you will of course see luxury hotels and restaurants offering spectacular meals, often with a more Northern European or even British flavour.
Tradition and religion are still woven into the modern Spanish Christmas. Christmas trees are pretty much everywhere, but the Spanish have always preferred Nativity scenes, called Belenes. Many have these charming scenes set up in their homes, whilst villages and towns create quiet elaborate nativities that are popular for visiting during the festive season.
December 31 – Nochevieja
New Year's Eve is of course an important date in the season, and increasingly Spain is celebrating this notable night with fireworks. Yet really, the way Spanish like to end the year and start the next is by eating grapes! Yes, with each strike of midnight one eats a grape. Scoffing your 12 grapes is very important – it's said to bring good luck for the coming year. And on New Year's Eve, plenty of bubbles are drunk, but not French champagne. In Spain it will be cava from Catalonia or Valencia.
January 6 – Día de Los Reyes Magos
Three Kings Day is super important, especially if you're a child! That's because in Spain it is the Three Kings that bring your gifts, not Santa Claus. So that kind of explains why Christmas Day is not the day for exchanging gifts.
On the eve of Three Kings, across the country, are parades; from charming, humble events in hamlets and villages, to spectacular parades in the cities. These mark the arrival of the Three Wise Men. During the Disney-style parades of floats, Children line the streets as Disney-style floats pass by, including the Three Kings (Gaspar, Melchior, and Balthazar). Sweets are thrown from the floats to the waiting crowds.
Then after this exciting evening children wake the next morning to all their gifts, left magically by the Three Kings. For international families living in Spain, the children often have the best of both worlds – gifts on Christmas Day from Santa Claus and presents on Día de Los Reyes from the Wise Men!
The popular food for this time in the festive season is a special circular cake, called Roscón de Reyes. It's the Spanish Christmas Cake. It has a light brioche texture, and is sliced in half horizontally, filled with cream and topped with candied fruits. Inside, hidden in the cream are two small items; a dried bean and also a little figurine of one of the Three Kings. Whoever bites into the figurine gets to be the King for the day and wear the gold crown that comes with the cake. The bean is the booby prize, and for adults that usually means the person who has to pay for the cake!
So, that's my round up on Christmas in Spain. It really feels a magical, wonderful time of year. The country is such a great destination, from the winter sunshine of the south, the beauty of the Balearic Islands, the history of the heart of Spain, to the snow-capped mountains of the north. Feliz Navidad!
Paola Fiocchi Van den Brande is Director of Passepartout Homes Ltd. Passepartout Homes Ltd. offers an exclusive portfolio of luxury villa rentals in Italy, France, Greece, Croatia, Thailand and worldwide.
If you would like to be a guest blogger on A Luxury Travel Blog in order to raise your profile, please contact us.