The most famous and celebrated popular festival in Brazil, Carnival has become, over the centuries, one of the major cultural events, annually drawing thousands of revelers to different cities. The whole country transforms itself in the carnival season, with endless possibilities of fun from North to South, including numerous street carnival blocks and groups in almost all cities, in addition to grandiose parades of samba schools. Although it is one of the most popular parties in Brazil (4 days of revelry), some prefer to use this period to rest and relax far away from the drumbeats. Check out nine destinations to escape the Carnival celebration and chill in nature.
Barra de São Miguel, Alagoas
Some places along Brazil's vast coastline celebrate only the sound of nature. In the quiet Barra de São Miguel, Alagoas, the soundtrack is produced by the murmuring sea and the ever-blowing breeze. At Kenoa Resort, for example, the prevailing melody is quite different from samba; the hotel is surrounded by miles of pristine forest and lapped by the warm waters of the Atlantic, inviting you to a pleasantly relaxing stay and a dip in the sea or the contemporary design infinity pool.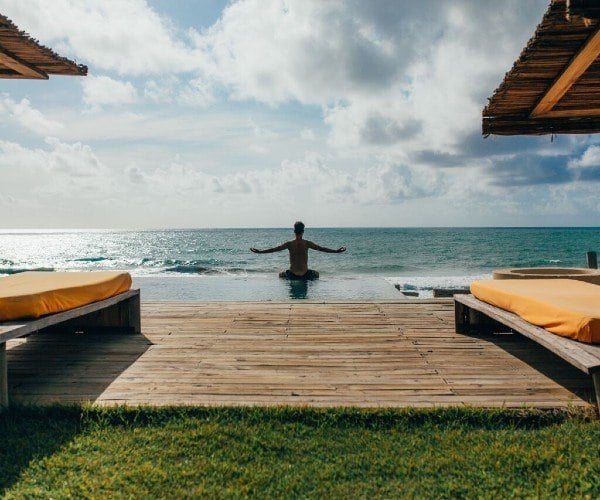 Maraú Peninsula, Bahia
Another place to stay away from the revelry is the Maraú Peninsula, in the state of Bahia. There are a variety of tours through the area, which enchants visitors precisely for its untouched beauty and isolation. The third largest bay in Brazil allows visitors to explore all the beauty of the peninsula with islands, beaches, and rivers. You can easily rent a private speedboat or go out on boats in Barra Grande for a tour full of natural attractions, mangroves, and rivers with stops at restaurants located on islands to taste freshly caught seafood. Navigating a river you can reach the gorgeous Tremembé waterfall, 5 meters (16.4 ft.) high, which flows directly into the ocean. To top it off, the speedboat anchors right under the waterfall. It is a soul-cleansing experience, and Casa dos Arandis, with its 6 bungalows, is the ideal place to stay in this paradise.
Preá, Ceará
For sports lovers, your stay at Rancho do Peixe, in Preá Beach, close to the famous Jericoacoara, allows you to forget the revelry and isolate yourself with a lot of comfort and simplicity in wind-cooled cottages! The dress code requires you to forget about shoes and wear flip flops only once in a while. This is a place to go barefoot in the sand. In February, one of the quietest months in this part of the Northeast, milder winds offer endless possibilities for leisure, while the constant breeze entertains kitesurfing lovers during the rest of the year. Besides walking barefoot in the sand and getting your feet wet in the sea, you can enjoy yoga and Pilates sessions and invigorating massages during your stay.
Itacaré, Bahia
Back to Bahia, at Txai Resort you can feel the energy and tranquility from the lush Atlantic Forest on one of Brazil's most beautiful beaches, Itacaré. The point here is to unplug: you can see the star-sprinkled sky at night at full moon (lights remain off for turtle spawning) and during the day a range of treatments is available at the spa, where you can watch an amazing sunset from its natural infinity pool. If you want some movement, you can visit Fazenda Vila Rosa, a leading cocoa farm where you can taste the fruit straight from the tree and view the process of transforming cocoa into delicious chocolate.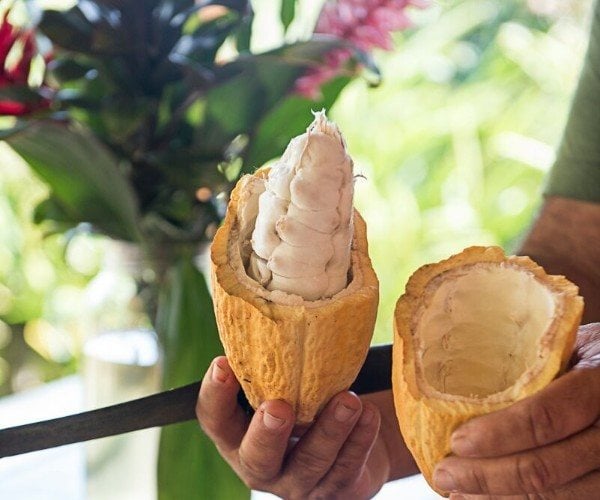 Governador Celso Ramos, Santa Catarina
Also with a focus on unplugging from the daily grind, you can stay at Ponta dos Ganchos, a resort on a private island surrounded by Atlantic Forest in Southern Brazil, which proposes that each guest use the Carnival season to reconnect to themselves through 'selfcare', a therapy to help enhance life with simple solutions and self-knowledge, to take better care of yourself with beach walks and water sports, such as stand-up paddle, snorkeling, fishing, and diving.
Pantanal, Mato Grosso do Sul
The world's largest floodplain by area is the Pantanal, home to lush nature and a variety of native animals, including an amazing diversity of birds, some of them endangered (like hyacinth macaws), alligators, which can be seen on the night tour, as well as ocelots and jaguars. Refúgio Ecológico Caiman runs Onçafari Project, which takes you on a safari to see jaguars, and another local wildlife conservation project allows you to sight hyacinth macaws.
Alta Floresta, Mato Grosso
In the Amazon biome, the world's largest forest, you can see the diversity of local birds and animals at Cristalino Lodge. Located inside a Private Natural Heritage Reserve, with 11,399 hectares of preserved area, it is home to over 600 bird species cataloged from its observation towers, each 50 meters (164 ft.) high, where you can see the forest from above, an ideal spot for photography and contemplation.
These tips are for those who are not into partying. I will soon give you some tips on the best parties to enjoy the Brazilian Carnival.
Simone Scorsato is Executive Director of Brazilian Luxury Travel Association. BLTA's main objective is to promote and strengthen Brazil as a travel destination to the global luxury market.
If you would like to be a guest blogger on A Luxury Travel Blog in order to raise your profile, please contact us.