2020. A new year, whole new decade. Maybe this is the time for the new year new you? Whether it is or it isn't, one thing we are sure of is that you still have that travel bug! (Not the one that makes you feel unwell, the one that makes you want to travel more!).
You've ticked off some of the big names: Rome, Venice, Paris, Berlin. However, there are so many European cities out there, which you really do need to explore. So without further ado, here are 7 top European cities to tick off your bucket list this year that will help feed that travel bug!
1. Galway, Ireland
Named the European Capital of Culture for 2020, Galway is Ireland's most engaging city. Sitting on the west coast of the Republic of Ireland, this lively city has a contemporary vibe. The brightly coloured pubs have live music playing every day. While there are plenty of restaurants and cafes offering al fresco dining so you can listen to the buskers and watch street performers whilst enjoying a hearty meal.
2. Salzburg, Austria
The city of Salzburg is one of "outstanding value to humanity" and a UNESCO World Heritage Site. The narrow lanes and broad squares are decorated in beautiful baroque buildings. The acclaimed Salzburg Festival celebrates its 100th anniversary this year and is the greatest classical music festival in the world. After all, this is the city where W. A. Mozart was born.
3. Nuremburg, Germany
Situated in the southeast, Nuremburg is Bavaria's second largest city after Munich. Once the undeclared capital of the Holy Roman Empire, this city is steeped in history and culture. One of the most iconic landmarks is the Nuremburg Castle. After the devastation of the Nuremburg Trials, the castle was painstakingly reconstructed using its original stone and has now been returned to its former glory.
4. Marseille, France
This multicultural city in France was awarded the European Capital of Culture in 2013. At the heart is The Old Port of Marseille (Vieux Port), a port that today is adorned with luxury yachts and leisure boats. Lining the streets of Marseille are stylish boutiques and contemporary museums, offering the perfect blend of old and new. While overlooking the city and perched on top of the hill is the magnificent Basilica of Notre-Dame de la Garde, Marseille's most visited site.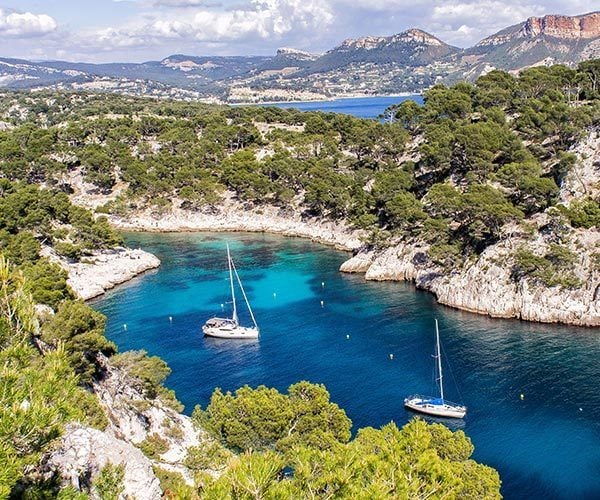 5. Valencia, Spain
A beautiful port city situated on Spain's southeastern coast, Valencia radiates old world charm. This vibrant city has a thriving cultural, food and nightlife scene with it being home to Spain's largest market, Mercado Central. One of the most popular sights in Valencia is the Turia Riverbed Park. What once saw floods devastate the city has since blossomed into a flourishing park after the river was diverted.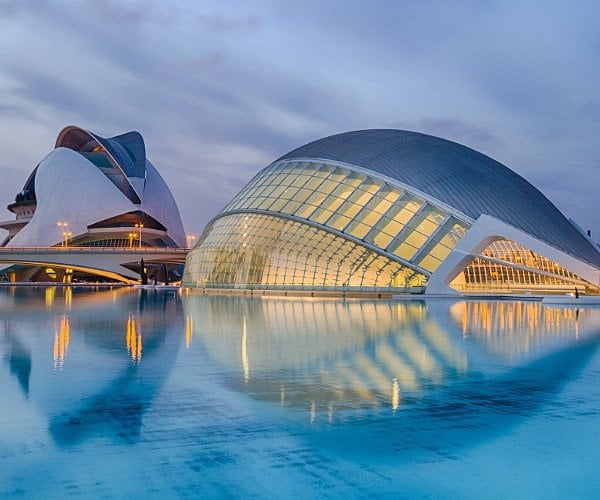 6. Amsterdam, the Netherlands
Amsterdam is one of the most photographed places in the world. With an elaborate canal system which rivals Venice, visitors are encouraged to explore the city like a local by hiring a bike to get around. If cycling is not your forte, there are plenty of canal boats waiting to take you from one place to another. Amsterdam is full of museums, craft breweries and world famous art galleries, there is something for everyone in this artistic city.
7. Parma, Italy
Named the Italian Capital of Culture for 2020, Parma is famous for its gastronomical delights. It features several protected origin foods; Parma ham, Parmigiano-Reggiano (Parmesan cheese) and sparkling Lambrusco wines. Parma was also the original home of balsamic vinegar and Bolognese sauce. One of the city's most elegant landmarks is The Cathedral of Parma in Piazza Duomo, a striking Romanesque cathedral dating back to the 11th Century.
There you have it. 7 beautiful and sometime forgotten locations that are won't regret visiting.
If you are ticking off a bucket list for both you and your friends or family, organising group travel can be a bit of a chore. If you really want to explore Europe, rather than fly over half of it and miss out on all the beautiful landscapes, why no travel through it! Hiring a private, chauffeur driven coach really lets you really sit back, relax and indulge in the European surroundings.
Carl O'Neill is the Sales and Marketing Director at The Kings Ferry Group. The Kings Ferry Group offers a VIP travel service, specialising in luxury coach and executive car hire.
If you would like to be a guest blogger on A Luxury Travel Blog in order to raise your profile, please contact us.