By
Simon Williams
on Jan 16, 2020 in
Adventure Travel
,
Antarctic
,
Argentina
,
Brazil
,
Central America
,
Chile
,
Costa Rica
,
Cruises & Boat Travel
,
Events
,
Polar Regions
,
Regions
,
South America
,
Speciality Travel
,
Travel Miscellany
As lovers of luxury travel, there is nothing more disappointing than designing the dream itinerary on paper, only to have availability at the top-level hotels scupper your vacation plans late on. We all know that certain destinations at certain times are busier than others, but without an in-depth knowledge of the regions you are planning to visit, knowing how far in advance to make your reservations can be tough. Here are five Latin American destinations and experiences we recommend planning for up to a year in advance.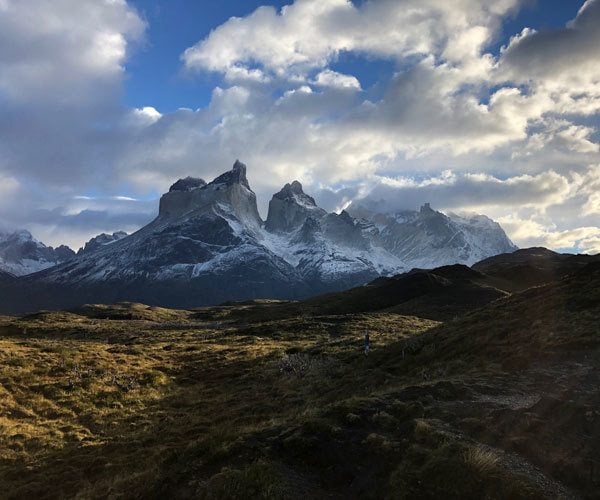 Cruising the Antarctic
A true bucket-list experience for many, a trip to the 'White Continent' aboard a luxury expedition cruise is unquestionably a once-in-a-lifetime travel must-do. Given that Antarctica's season is relatively short, running only from November to March, spaces aboard the top-class vessels can get booked up quickly. Fly-cruises that omit the sometimes-tempestuous two-day crossing of the infamous Drake Passage and comprehensive itineraries that include the Falkland Islands and South Georgia are in even higher-demand than a regular Antarctica tour. To have your pick of itineraries and ships, we recommend booking around one year in advance, and even earlier for those exclusive festive dates running over Christmas. For a world-class luxury experience on vessels such as Silversea's Silver Cloud and French cruise liner's Ponant's sister explorer ships, we advise starting to plan early!
Exploring Patagonia in Chile & Argentina
There is accommodation in Patagonia of an exceptionally high standard. A stay at Awasi Patagonia in an isolated villa with your own private 4×4 vehicle and guide, or a couple of nights at the delightful Tierra Patagonia cosied up in the spacious lounge bar are perfect ways to experience the magic of the enchanting Torres del Paine National Park. In Argentina, EOLO offers a unique full-board experience close to the famous Perito Moreno glacier and remote hiking lodges like Aguas Arriba in El Chaltén are wonderful places to feel immersed in these mind-blowing landscapes. The catch is that these properties are all relatively small and Patagonia season (October-April) does not last forever. Availability for popular months of travel, mainly December January and February, can disappear up to 9 months in advance. Our advice is that if you want the best of the best – contact your travel specialist in good time!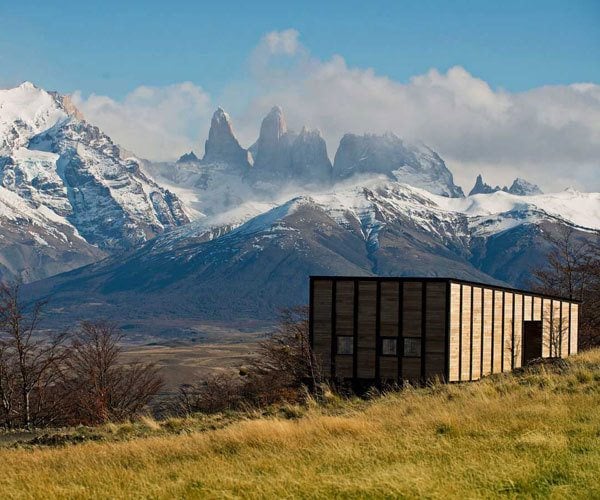 Costa Rica in peak season
Costa Rica is undoubtedly a crowd pleaser. Perfect for families, couples, honeymooners and just about anyone who loves adventure and nature tourism, Costa Rica's astounding tropical landscapes and mass appeal means that availability at premium properties disappears very, very quickly during the peak season (from late November-March). To capitalise on the excellent standard of hotels in this pint-sized Central American paradise, we recommend booking at least 6 months in advance. If you are planning on spending Christmas in Costa Rica, booking between 9 months to a year in advance is advisable. For this year, our top tip is to enjoy a spot of intrepid luxury at Nayara Resorts' brand-new luxury tented camp in Arenal – this property offers stylish tented suites with stunning vistas of Arenal volcano and would work well for a luxury family getaway over Christmas.
Carnival & New Year's Eve in Rio de Janeiro
Known as one of Latin America and the world's biggest party cities – Rio de Janeiro is no stranger to raucous celebrations, nor luxury getaways. Aside from the world-famous Carnival before Lent, Rio is well-known throughout the world for its unique New Year celebrations, wherein the locals dress in white and head to the beach to throw flowers into the ocean as an offering to the orixás (spirits) of the earth and sea. Both periods offer magical experiences and are without doubt two of the best ways to enjoy a short stay in Rio, but both bring their complications planning-wise. Fixed hotel packages, minimum night stays and extremely high-demand can make the festive periods in these cities tricky to nail down late on, so we recommend contacting your travel specialist early and booking well in advance to secure space in the top properties. We can also help build the remainder of your Brazil itinerary around the festive dates, taking into account any fixed hotel packages so you are not paying for more than necessary.
Jaguar Spotting in the Pantanal, Brazil
Mysterious, elusive and powerful: the jaguar is Latin America's top wildlife attraction. Seeing this majestic big cat in the wild is a big draw for wildlife tourism in Brazil and a must-do for any nature-lovers travelling to this part of the world. Notoriously difficult to find elsewhere, the Brazilian Pantanal wetlands is one of the only places on the planet that you can almost guarantee a sighting of this magical cat. In the dry season, between June and October, spaces at premium wildlife lodges are in extremely high demand. To stay at the best lodges in the region: Caiman, Porto Jofre and Araras; we recommend booking up to 9 months in advance to guarantee the best experience.
Simon Williams is Director of Humboldt Travel. Humboldt Travel is a luxury travel company specialising in tailor made holidays to Latin America.
If you would like to be a guest blogger on A Luxury Travel Blog in order to raise your profile, please contact us.