The Galapagos Islands are one of the most beautiful and most sought-after places in the world, and one of the best ways to visit the Galapagos and get the most of your visit is a Galapagos cruise with a great itinerary.
As cruises have certain limitations like set departures and a limited number of passengers that can go on board, sometimes finding one is not an easy task.
So if you are either having trouble to find a cruise for you or looking forward to spending some extra days at leisure here are some recommendations:
Las Ninfas Lagoon, Santa Cruz Island
If you are looking for somewhere quiet and new during your stay in the Galapagos, then you can't miss Las Ninfas Lagoon. This mangrove complex is a beautiful place where you can spot birds, fish and sea lions. It is possible to visit this place after your visit to Tortuga Bay.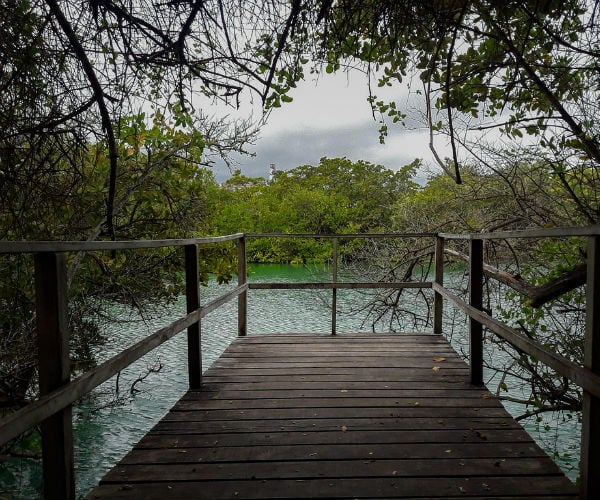 Los Alemanes Beach
Strategically located around 15 minutes from Puerto Ayora, this crystal clear beach is perfect for swimming and snorkeling if you are a beginner. Its vegetation is very different from Tortuga Bay as mangroves and palo santo trees are found here. The surroundings of this beach allow you to spot marine iguanas resting on a beach with a rockier surface.
Las Grietas, Santa Cruz Island
This rocky formation can be visited after Playa Los Alemanes as it is located on the same trail. It is a worthwhile 20-minute walk that will lead you to this emerald green water canal between two rocky walls. The water here is pretty calm and is perfect for relaxing or enjoying it with children.
Tortuga Bay, Santa Cruz Island
Tortuga Bay is one of the most beautiful beaches in the Galapagos, its white sand and turquoise waters make it the perfect place to relax, swim, surf, snorkel or kayak. This beautiful beach got its name as it is the place where some turtles lay their eggs.
You can easily access this island by walking around 2.5 kilometers until you have reached Playa Brava. And if you want to save your energy for swimming,  take a speed boat from the pier and you will disembark on this beautiful beach in a few minutes.
Highlands of Santa Cruz
When you think about the Galapagos, we usually think about white sand beaches and marine iguanas resting on the rocks next to the sea lions. But one of the most famous inhabitants of the Galapagos actually comes from a different place: the lush highlands of the Galapagos. This breathtaking forest is the home to the Galapagos giant tortoise and the only place where you can see them roaming free is in the Highlands of Santa Cruz. You can visit this place along with the Twin Craters and the Lava Tunnels on your way back to the airport.
Charles Darwin Station and La Estación Beach, Santa Cruz Island
The Charles Darwin Research Station is undoubtably one of the most famous places in the islands as its work on conservation and sustainable development in the Galapagos is vital to the archipelago. This place is open for visitors and a guide is not required to enter. On your way back from the station, you can visit La Estación Beach and relax.
Galapaguera – El Junco Lagoon and Puerto Chino Beach, San Cristóbal Island
This place is perfect for people who are looking forward to a day filled with activities. The highlands of San Cristobal are absolutely fascinating. Visitors can go to the Galapaguera, a tortoise breeding center where tortoises in different life stages can be seen. Following that, the recommended activity is a visit to El Junco Lagoon, the only freshwater lagoon in the archipelago. After a full day in the highlands, visiting Puerto Chino beach offers the perfect opportunity to snorkel and swim with sea lions.
Punta Carola Beach, San Cristóbal Island
If the places above seem a bit tame, then Punta Carola is perfect for you! This beach is great for surfing as it has waves that can be as high as 10 ft tall. Beginners can also their shot surfing when the tide is low. If you are not looking forward to anything adventurous, it is possible to sunbathe and snorkel here.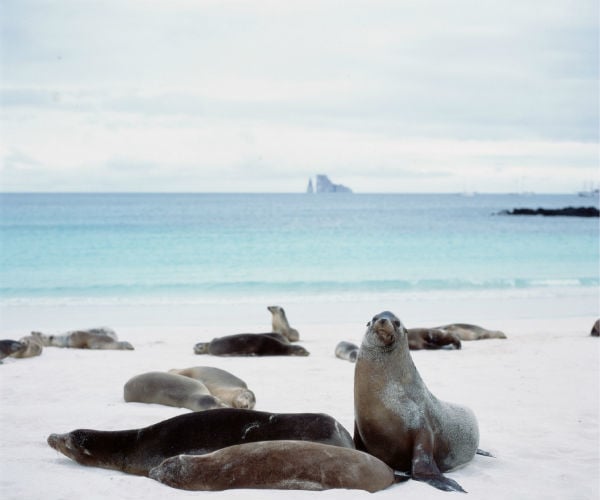 Snorkel and Hike at Frigate Hill, San Cristóbal Island
Frigate Hill is a site that offers two of the most popular activities in the Galapagos, hiking and snorkeling at your own pace!
Frigate Hill, also known as Tijeretas Hill, is an uphill path that will take you to a lookout. From there, you can see the frigate birds from a closer look. There is another path that takes you to a secluded beach where snorkeling or swimming is allowed.
Wetlands, Isabela Island
Exploring the swamps, lagoons, and mangroves of the Galapagos by bike or walking is definitely an experience you will not forget. In addition to its unique ecosystem, the wildlife here does not disappoint: tortoises, flamingos, and endemic birds can be spotted while visiting this array of wetlands.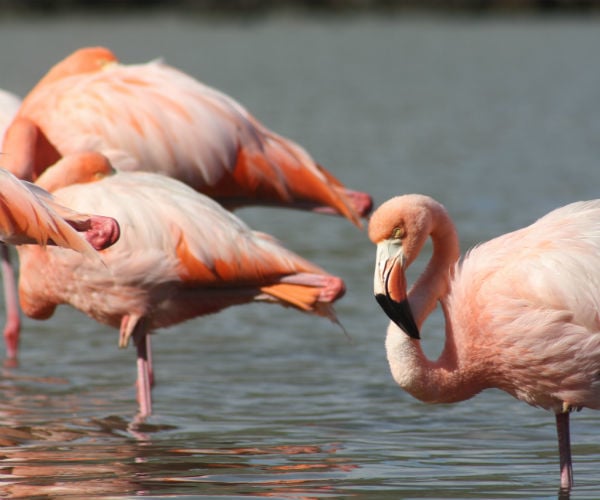 It is important to remember that to preserve the Galapagos Islands is vital that we comply with the Galapagos National Parl rules and respect its flora and fauna even when we are not with a Galapagos National Park guide. Let's be responsible travelers and take care of every site we visit.
Carlos Beate is the Commercial Manager at Andando Tours. Andando Tours offers exclusive traveling experiences, specializing in sailing around the Galapagos Islands and overland along the magnificent Avenue of Volcanoes on the Ecuadorian Andes.
If you would like to be a guest blogger on A Luxury Travel Blog in order to raise your profile, please contact us.