One way or another and in varying degrees, the shockwaves of the COVID-19 pandemic are definitely felt by all industries worldwide. Yet, the effects on travel and hospitality are particularly both sudden and intensive.
In Asia, where millions of livelihoods are reliant on tourism, it is indeed a challenging time. Visiting these affected regions once the situation settles is a great way of helping the local communities to recover – not to mention, the beauty of these places and the experiences they offer are all worth a trip.
At this time, it is important for us to stay safe and informed – but let us also stay inspired and not stop dreaming of the better days to come. Here are 4 of Asia's top destinations for a luxury home rental experience in the future.
Phuket
Thailand's most popular vacation destination, Phuket is world-renowned for its stunning beaches, picture-perfect islands, and being home to lively nightlife and a vibrant tourism industry. It is no wonder this island is home to a good number of luxury villas. Take your pick from chic, seaside villas to dramatic hilltop properties overlooking the Andaman Sea.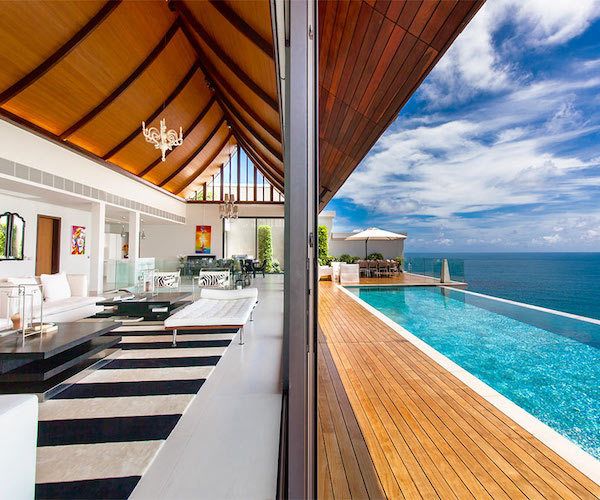 Phuket is also known as one of Asia's most prominent yachting destinations thanks to its awe-inspiring coastal beauty featuring towering limestone cliffs, hidden lagoons, and tropical wildlife. Other popular activities include golfing in one of several world-class golf clubs and spending time in many of the island's trendy beach clubs.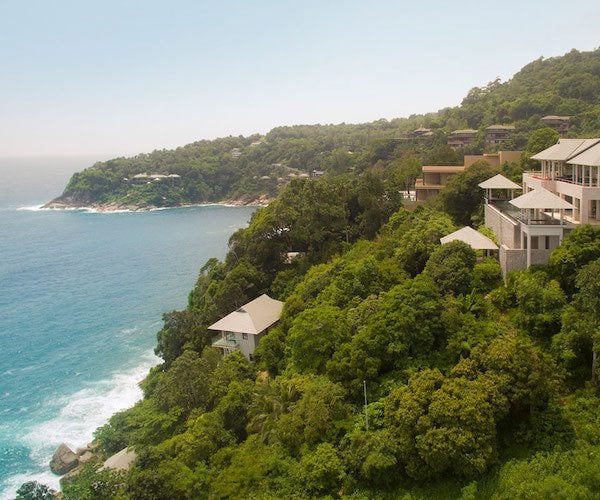 Some of the best areas to find luxury villas include Kamala – home to the famous millionaire's mile, and the illustrious Cape Yamu peninsula on the island's quiet eastern side.
Koh Samui
Still in Thailand, Koh Samui presents a refreshing alternative with its more laid-back and provincial vibe. For anyone looking for a quieter region than Phuket, Koh Samui is definitely the place. It has the old island-feel charm with its fishing villages and unspoiled beaches, but luxury villas abound in every corner.
With considerably less development along its coasts, Samui boasts a wide selection of beachfront villas, allowing guests to experience waking up to the sound of the waves literally just a few steps away from their beds. The island's interior also conceals a well-preserved tropical woodland featuring hidden waterfalls and a rich population of birds. Nestled high above its hills, luxury vacation homes are also found looking down on the marvelous landscape and the azure waters of the Thailand Gulf.
The region is also known for the natural beauty of its surrounding islands and islets such as the Ang Thong National Marine Park. The neighboring Koh Phangan and Koh Tao too are worth visiting, regarded as one of the country's most impressive snorkeling and scuba diving destinations.
Bali
The cultural capital of Indonesia and a surfer's paradise, Bali is everything you can imagine of the perfect Asian getaway. With beautiful beaches everywhere you turn to, hip and happening bars and cafes, and a laidback lifestyle that makes all your worries disappear, Bali is definitely a trip of a lifetime.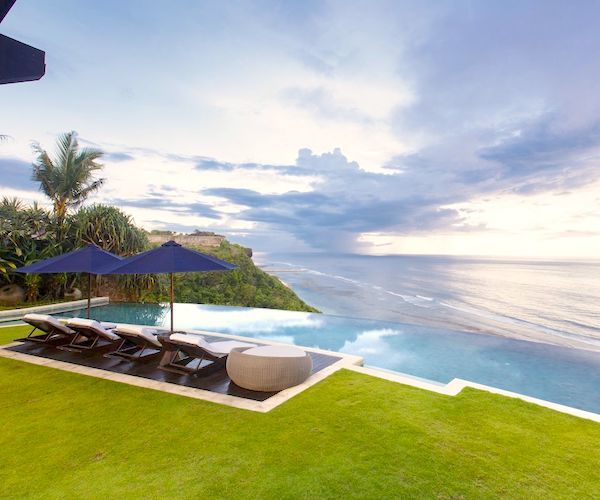 Home to numerous private luxury villas, Bali hosts many hilltop havens, clifftop estates, and beachfront hideaways. Many of these villas are infused with Bali's culture and art, as can be seen in the architecture and interiors of most of these contemporary luxury homes. A signature feature of many Bali villas is its breezy, open-air structure including amazing romantic outdoor garden baths.
Guests are immersed in authentic Balinese experiences with in-villa services and entertainment too, such as spa and wellness treatments as well as cooking and dance lessons. The very island itself is a thriving testament to the people's cultural heritage and communal way of living. Some of the most significant and popular sites are its fascinating temples and picturesque rice terraces, tediously built by the Balinese people from centuries ago.
Niseko
The Niseko region, located in Japan's island of Hokkaido, offers an entirely different facet of the Asian holiday experience. Once a humble farming village, the area has evolved into what is now the skiing mecca of Asia.
This famous winter destination is well-beloved for its powdery snow that covers its mountain slopes as well as its naturally occurring hot spring baths or 'onsens'. Its culinary scene is also gaining recognition with many restaurants featuring rich local produce and the distinct cuisine of northern Japan.
Scattered around the area are Niseko's luxury chalets that offer warm, cozy, and truly opulent accommodations for winter-loving visitors. Guests are treated with state-of-the-art heating, fireplaces, flat-screen televisions, hi-speed wifi, and stunning mountain views. You may choose between rustic, cottage-style homes or smart-looking properties with a modern minimalist flare.
Silvan Kitma is General Manager of The Private World. The Private World is a villa rentals company offering some the most top-rated luxury vacation home rentals in the world's top tourist destinations.
If you would like to be a guest blogger on A Luxury Travel Blog in order to raise your profile, please contact us.